Wed Sep 17, 2014, 07:18 PM
madfloridian (88,114 posts)
The 2 groups suing NY teachers are feuding with each other.
Crossposted in
General Discussion
Give a rec if you can.
Also posted at
Twitter
Two women with separate lawsuits to challenge teacher tenure are at odds
A judge consolidated a pair of lawsuits challenging teacher tenure in New York on Thursday — but the two people behind the cases couldn't be farther apart.

Mona Davids, president of the New York City Parents Union, who filed the first legal action, made wild accusations Thursday against Campbell Brown, who filed the second.

"This is our lawsuit. We will not be bullied by Campbell Brown," said Davids, who passed out fake dollars bearing Brown's likeness at a bizarre press conference outside Staten Island Supreme Court.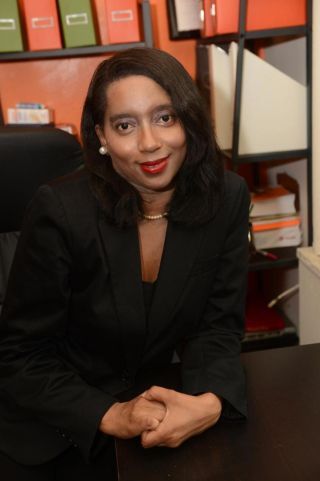 Enid Alvarez/New York Daily News Mona Davids has filed a lawsuit seeking changes to teacher tenure, but she doesn't see eye to eye with Campbell Brown, who also filed similar legal action.
And the article is more favorable to Campbell Brown, which just illustrates the state of journalism lately. This is a news article, not an editorial.
Brown sought to stay above the fray. "Our view has always been, the more parents, lawyers and families supporting this effort, the better," Brown said.

A group that gathered at the courthouse to support tenure said the mudslinging and lawsuits distracted from important issues.
Campbell Brown
More from Capitol New York.
Anti-tenure plaintiff attacks would-be ally Campbell Brown
A would-be alliance in the battle over New York's teacher-tenure laws fell apart Thursday, as parent-activist Mona Davids held a press conference to attack CNN anchor-turned-education reformer Campbell Brown.

The drama between Davids and Brown, who are each suing to invalidate the state's tenure laws, threatens to delegitimize their shared legal argument which has, at least on its face, a chance of succeeding considering the positive result for anti-tenure reformers in the Vergara vs. California case earlier this summer.

....Davids, head of a group called the New York City Parents Union, accuses Brown of trying to steal the spotlight and divert resources away from her case.

"Campbell Brown is is trying to reform her image and make herself relevant on the backs of black and Hispanic children, our children. This is our lawsuit," Davids said at a press conference where members of her group held up fake $100 bills with Brown's screaming face in the middle and signs that read "Campbell Brown does not speak for NYC parents."
The Parents Union which has formed nationwide is the group which pushed the Parent Trigger Act in which a group of parents can take over a school, decide which charter group will get the nod. Actually it was formed by
charter school groups.
(The parents risk losing their power when the charter group takes over, I fear.)
This is not a healthy situation for students or teachers or parents. But for those funders who back the lawsuits there is much profit at stake if unions have less power.
0 replies, 1254 views