Mon May 1, 2017, 03:40 PM
Judi Lynn (143,873 posts)
Peru's plans to cut air quality rules would smooth sale of top polluter
Proposals to raise legal limits of sulfur dioxide by more than 12 times linked directly to sale of US-owned smelter in the Andes
David Hill
Monday 1 May 2017 15.25 EDT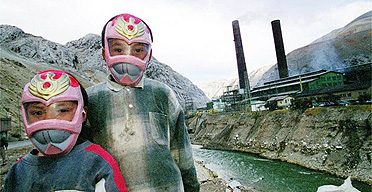 Children wearing masks play near the poly-metal
smelter in La Oroya, owned by the US company
Doe Run, in Peru's central Andes. This photo was
taken in 2000. Photograph: STR/Dante Piaggio
It's a fairly common tactic in Peru to issue a significant or potentially controversial decision or resolution when you hope no one is paying attention. 24, 26 or 31 December, for example. The Environment Ministry (MINAM) recently adopted that ploy by releasing, just before the Easter week holiday, proposals to dramatically roll back certain air quality standards across the country.
The draft National Environmental Quality Standards for Air propose maintaining the maximum legal limits for nitrogen dioxide, carbon monoxide, hydrogen sulphide, lead and benzene, but doubling the limit for some particulate matter. Most startling, they propose increasing the limit of sulfur dioxide by more than 12 times.
MINAM effectively claims that Peru is the global leader in sulfur dioxide limits because it is the "only country in the world" which meets World Health Organisation (WHO) recommendations. That limit is 20 micrograms per cubic metre over a 24 hour averaging period, compared with 210 in Australia, 250 in Chile and Colombia, 288 in Mexico, 300 in Canada and 365 in Brazil, according to the ministry. Elsewhere in the world - although these are not acknowledged by MINAM - the limit is 150 in China, 125 in the EU, 131 in South Korea and 80 in India.
The current proposal is to raise Peru's limit to 250. One justification is that "no clearly defined link exists" between sulfur dioxide and negative impacts on human health, MINAM claims, according to its interpretation of research by the WHO, the US's Environmental Protection Agency and Health Canada, among others.
More:
https://www.theguardian.com/environment/andes-to-the-amazon/2017/may/01/perus-plans-cut-air-quality-rules-smooth-sale-major-polluter
[center]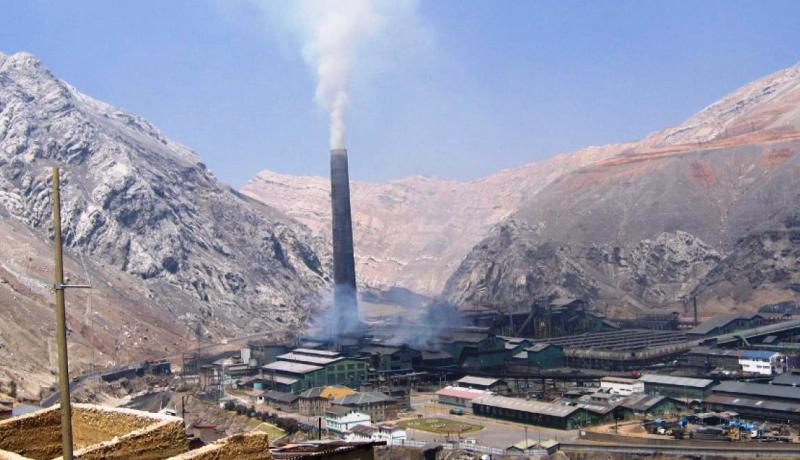 At night, company dumps its liquid waste into the river flowing in front of the buildings.[/center]
Inside Ira Rennert's dirtiest businesses
Epic pollution at his La Oroya refinery in Peru have put the reclusive billionaire and his business practices in the spotlight.
Aaron Elstein By Aaron Elstein
http://www.crainsnewyork.com/article/20111127/FINANCE/311279990/inside-ira-rennerts-dirtiest-businesses
0 replies, 698 views