Tue Mar 24, 2020, 02:42 AM
Eugene (48,380 posts)
Paradise: Iconic plant's end spells doom for struggling coal industry
Source:
Associated Press
Iconic plant's end spells doom for struggling coal industry
By DYLAN LOVAN
March 24, 2020
DRAKESBORO, Ky. (AP) — President Donald Trump tried to stop it from happening. The top Republican in the Senate, Mitch McConnell, did too.
Despite their best efforts to make good on Trump's campaign promise to save the beleaguered coal industry, including an eleventh-hour pressure campaign, the Tennessee Valley Authority power plant at Paradise burned its last load of coal last month.
The plant's closure — in a county that once mined more coal than any other in the nation — is emblematic of the industry's decadeslong decline due to tougher environmental regulations, a major push toward renewable energy and a rise in the extraction of natural gas. The shuttering of businesses nationwide and a reduced need for energy amid the global coronavirus pandemic threatens to deal coal yet another devastating blow.
"It's not just one 1,000-megawatt unit closing; they're going down all over the place," said John Rogers, a former mine owner who lives in western Kentucky near the Paradise plant, located in Muhlenberg County.
When coal-burning plants close, coal mining loses its best customer. Since 2010, 500 coal-burning units, or boilers, at power plants have been shut down and nearly half the nation's coal mines have closed. No U.S. energy company, big or small, is building a new coal-burning plant.
-snip-
Read more:
https://apnews.com/ece48ac60642d759764e37e55fbc744d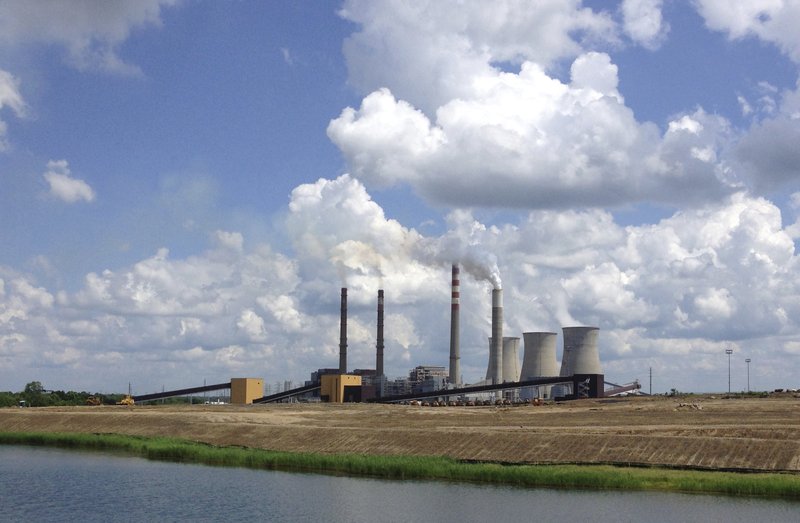 FILE - In a June 3, 2014, photo, the Paradise Fossil Plant stands in Drakesboro Ky. (AP Photo/Dylan Lovan, File)
6 replies, 489 views
Replies to this discussion thread
| | | | |
| --- | --- | --- | --- |
| 6 replies | Author | Time | Post |
| Paradise: Iconic plant's end spells doom for struggling coal industry (Original post) | Eugene | Mar 24 | OP |
| | KY_EnviroGuy | Mar 24 | #1 |
| | Alex4Martinez | Mar 25 | #4 |
| | KY_EnviroGuy | Mar 25 | #5 |
| | KY_EnviroGuy | Mar 25 | #6 |
| | Mickju | Mar 24 | #2 |
| | Finishline42 | Mar 24 | #3 |
---
Response to Eugene (Original post)
Tue Mar 24, 2020, 03:13 AM
KY_EnviroGuy (9,184 posts)
1. Daddy, won't you take me back to Muhlenberg County? (*)
Been there and did work in that plant many years ago - those tall buildings next to the stacks. Son-in-law's BIL worked there as an operator 'till it was replaced by gas turbine plants.
Glad to see it gone.
Less particulate to mess with people's breathing and less acid rain to screw up the Smokies!
Will take decades to clean it up, if they ever do.......
(*)
Paradise - John Prine

Then the coal company came with the world's largest shovel
And they tortured the timber and stripped all the land
Well, they dug for their coal till the land was forsaken
Then they wrote it all down as the progress of man

"And daddy won't you take me back to Muhlenberg County
Down by the green river where paradise lay?"
"Well, I'm sorry my son, but you're too late in asking
Mister Peabody's coal train has hauled it away"

When I die let my ashes float down the Green River
Let my soul roll on up to the Rochester dam
I'll be halfway to Heaven with paradise waitin'
Just five miles away from wherever I am
---
Response to KY_EnviroGuy (Reply #1)
Wed Mar 25, 2020, 12:09 AM
Alex4Martinez (976 posts)
4. !
---
Response to Alex4Martinez (Reply #4)
Wed Mar 25, 2020, 12:23 AM
KY_EnviroGuy (9,184 posts)
5. Thank you, I had not seen that version!
I also like Tom T. Hall's version which probably is the one I remember most from radio in the 70s.
KY..........
---
Response to Alex4Martinez (Reply #4)
Wed Mar 25, 2020, 12:39 AM
KY_EnviroGuy (9,184 posts)
6. By the way, I've seen that shovel mentioned in this song many times....
driving through there on the Western Kentucky Parkway which also runs within sight of that TVA steam plant on Green River.
There was strip mining on both sides of that interstate and Peabody coal company would periodically have to move the big shovel across the highway. They built dirt ramps on both sides just to move the damn thing.
That machine was quite a sight, even from miles away......
---
Response to Eugene (Original post)
Tue Mar 24, 2020, 11:03 AM
Mickju (662 posts)
2. That's great.
Meanwhile China keeps building more coal fired plants.
---
Response to Mickju (Reply #2)
Tue Mar 24, 2020, 11:41 AM
Finishline42 (495 posts)
3. We hear that all the time
But when I went to check it out I found this - which reminds me of the ghost cities China has build - cities with nobody living there.
To meet its climate goal as stipulated in the Paris agreement, China will need to reduce its coal power capacity by 40 percent over the next decade, according to Global Energy Monitor's analysis. At present, this seems unrealistic. In addition to roughly 1,000 gigawatts of existing coal capacity, China has 121 gigawatts of coal plants under construction, which is more than is being built in the rest of the world combined. But here's the weird thing—more than half the time, China's coal plants are just sitting around collecting dust. If China already has more coal power than it needs, why does it keep building new plants?

snip

Local governments were under enormous political pressure to increase the economic productivity in their region and saw new coal plants as a great shortcut. China's energy policies from the '80s and '90s basically guaranteed new coal plants would turn a profit, so local officials were incentivized to approve as many new coal plants in their region as possible—and that's exactly what they did. The following year, the capacity of newly approved coal plants in China tripled.

snip

Indeed, coal-powered electricity generation in China has flatlined, despite the explosive growth in the number of coal plants. According to Daisy Ren, a doctoral student at Carnegie Mellon who studies the economics of energy policy, China's coal use is expected to peak around 2020. "We should be concerned about whether China is burning more coal in the future, but increasing its coal capacity is not equivalent to using that much coal," Ren says. Still, if China has any hope of meeting its climate goals, it needs to be retiring coal plants, not opening new ones.

snip

Although China continues to be a world leader in the deployment of renewable energy resources, its continuing reliance on coal also means its carbon footprint tops the charts. The path forward is clear, but whether Chinese officials can strike a balance between economic imperatives and solutions to a mounting climate emergency is not.
https://www.wired.com/story/china-is-still-building-an-insane-number-of-new-coal-plants/