Wed Oct 21, 2015, 06:55 AM
RiverLover (7,830 posts)
Welcome to the Third Industrial Revolution: Climate Change, Connectivity & a Unifying Global Purpose
Welcome to the Third Industrial Revolution: Climate Change, Connectivity and a Unifying Global Purpose
Arianna Huffington
Oct 20, 2015
In his 2009 book "The Empathic Civilization: The Race to Global Consciousness in a World in Crisis," Jeremy Rifkin posed one of the defining questions of our time: in a hyper-connected world, what is the goal of all that unprecedented technological connectivity? "Seven billion individual connections," he wrote, "absent any overall unifying purpose, seem a colossal waste of human energy."
Now, I'm delighted that The WorldPost is featuring a new series by Rifkin exploring how the possibilities of an even more connected world can lead to solutions to one of our greatest crises: climate change.

With 2015 widely predicted to supersede 2014 as the hottest year on record, the topic's relevance and timeliness are obvious. According to analysis by Climate Central, "13 of the hottest 15 years on record have all occurred since 2000 and ...
the odds of that happening randomly without the boost of global warming is 1 in 27 million."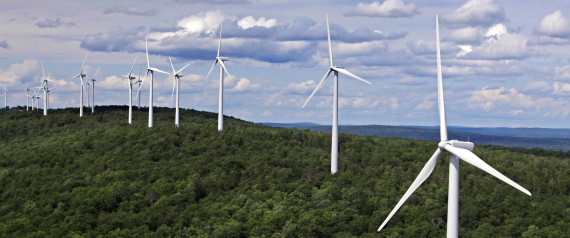 .........For all the promise and possibility of official gatherings,
much of the change we need will come from outside the halls of power.
This is where technological advances and innovations, including the Internet of Things, are especially important. Rifkin sees tremendous potential in this aspect of increased connectivity:
"For the first time in history," he writes, "the entire human race can collaborate directly with one another, democratizing economic life."
Advances in digital connectivity, renewable energy sources and smart transportation are allowing us to responsibly shift the way we see the world and our place in it.
Rifkin labels all this the "Third Industrial Revolution" because, "to grasp the enormity of the economic change taking place, we need to understand the technological forces that have given rise to new economic systems throughout history."

In the coming weeks, our series will outline the path ahead for the realization of this
Third Industrial Revolution
.
Full article~
http://www.huffingtonpost.com/arianna-huffington/third-industrial-revolution_b_8337742.html
Excerpt from the first in the 4 part series~
Jeremy Rifkin
Author, 'The Zero Marginal Cost Society: The Internet of Things, the Collaborative Commons, and the Eclipse of Capitalism'
How the Third Industrial Revolution Will Create a Green Economy
Posted: 10/20/2015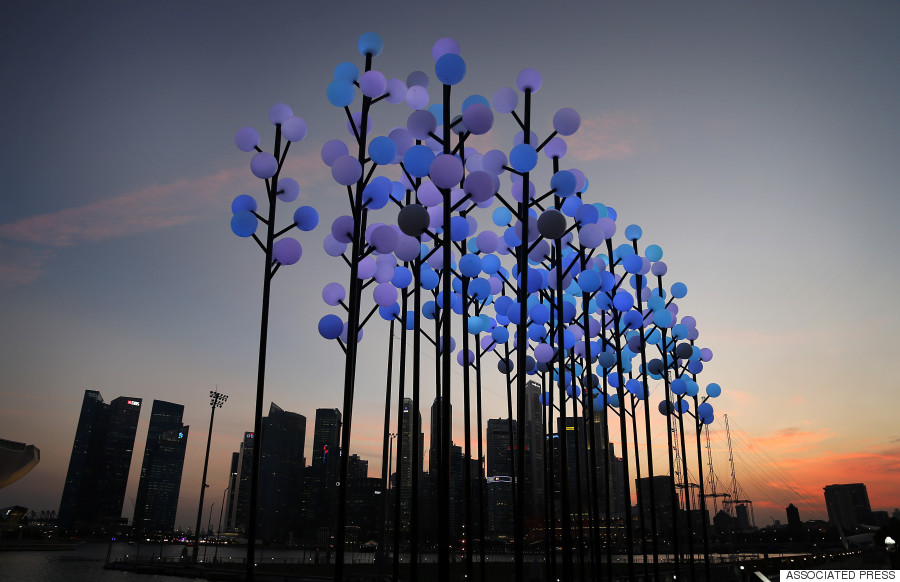 ...........Now, a new economic paradigm is emerging that is going to dramatically change the way we organize economic life on the planet.
The European Union is embarking on a bold new course to create a high-tech 21st century smart green digital economy, making Europe potentially the most productive commercial space in the world and the most ecologically sustainable society on Earth.
The plan is called Digital Europe.
The EU vision of a green digital economy is now being embraced by China and other developing nations around the world.
The digitalization of Europe involves much more than providing universal broadband, free Wi-Fi and a flow of big data. The digital economy will revolutionize every commercial sector, disrupt the workings of virtually every industry, bring with it unprecedented new economic opportunities, put millions of people back to work, democratize economic life and create a more sustainable low-carbon society to mitigate climate change. Equally important, this new economic narrative is being accompanied by a new biosphere consciousness, as the human race begins to perceive the Earth as its indivisible community. We are each beginning to take on our responsibilities as stewards of the planetary ecosystems that sustain all of life.
To grasp the enormity of the economic change taking place, we need to understand the technological forces that have given rise to new economic systems throughout history. Every great economic paradigm requires three elements, each of which interacts with the other to enable the system to operate as a whole: new communication technologies to more efficiently manage economic activity; new sources of energy to more efficiently power economic activity; and new modes of transportation to more efficiently move economic activity.
In the 19th century, steam-powered printing and the telegraph, abundant coal and locomotives on national rail systems gave rise to the First Industrial Revolution. In the 20th century, centralized electricity, the telephone, radio and television, cheap oil and internal combustion vehicles on national road systems converged to create an infrastructure for the Second Industrial Revolution....
http://www.huffingtonpost.com/jeremy-rifkin/third-industrial-revolution-green-economy_b_8286142.html
ETA: Meant to add this link~
http://www.digitaleurope.org/
3 replies, 812 views
Replies to this discussion thread
| | | | |
| --- | --- | --- | --- |
| 3 replies | Author | Time | Post |
| Welcome to the Third Industrial Revolution: Climate Change, Connectivity & a Unifying Global Purpose (Original post) | RiverLover | Oct 2015 | OP |
| | postulater | Oct 2015 | #1 |
| | RiverLover | Oct 2015 | #2 |
| | i-should- be-working | Oct 2015 | #3 |
---
Response to RiverLover (Original post)
Wed Oct 21, 2015, 08:28 AM
postulater (5,075 posts)
1. Well, Hope beats Despair. Action beats Entropy.
---
Response to postulater (Reply #1)
Wed Oct 21, 2015, 08:57 AM
RiverLover (7,830 posts)
2. That's what I say.
---