Sat Apr 9, 2022, 12:26 PM
Eugene (54,924 posts)
Muscogee return South nearly 200 years after forced removal
Source:
Associated Press
Muscogee return South nearly 200 years after forced removal
By JAY REEVES
April 8, 2022
OXFORD, Ala. (AP) — Native Americans whose ancestors were forced out of the Southeast almost 200 years ago during a purge that cleared the way for white settlers returned Friday for a two-day festival with a name that sums up its purpose: "We have come back."
A busload of Muscogee (Creek) Nation citizens and others in vans and cars traveled from their homes in Oklahoma and elsewhere for a celebration in the east Alabama city of Oxford, located on what once was part of Arbeka, a Muscogee community dating back 12,000 years. The people who lived there were forced to move west in 1836 during the "Trail of Tears," a brutal journey of about 700 miles (1,125 kilometers) during which many died.
Land that once was a village inhabited by an estimated 3,000 people is now the site of a city park with sports fields and a walking trail, said RaeLynn Butler, who manages the nation's historical and preservation department. Tribal citizens gathered there at the start of a two-day event to tell Muscogee stories, sing hymns, explain tribal history and give area residents a chance to meet their leaders.
"We're trying to reestablish our presence in our homeland," Butler said.
The Muscogee name for the event is "Reyicepes," or "We have come back." With the United States currently considering how to best interpret a history that includes the enslavement of Black people and the mistreatment of other minorities, women and Native Americans, the tribe is hoping to tell its own story, Principal Chief David Hill said.
-snip-
Read more:
https://apnews.com/article/travel-oklahoma-alabama-lifestyle-native-americans-f6a145f530d2526d0dc6a842b2855d9f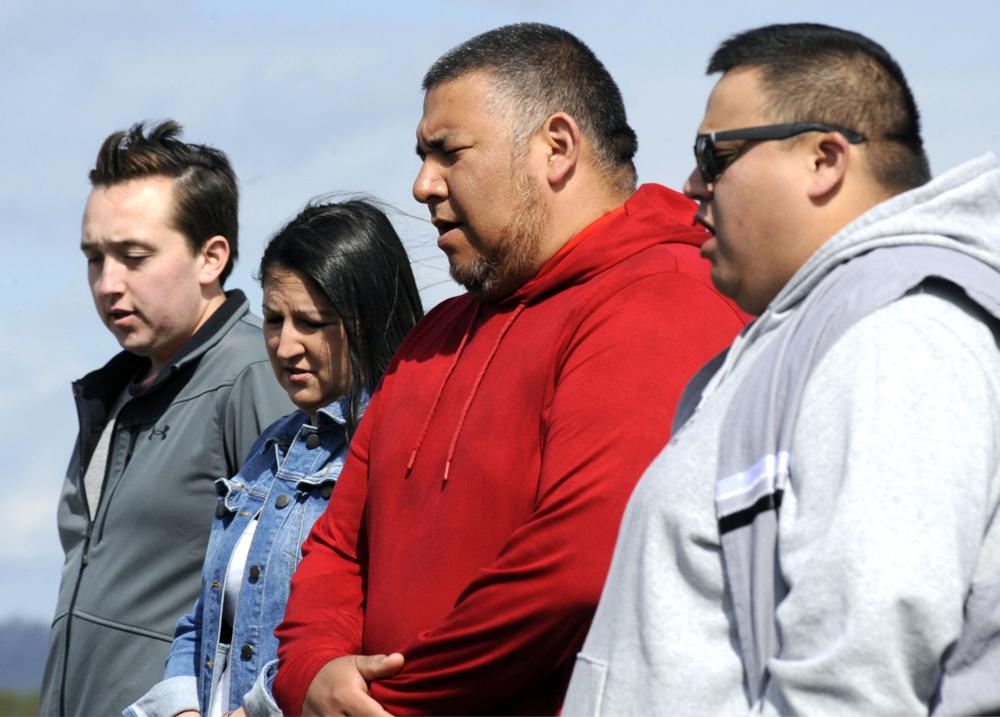 Citizens of the Muscogee (Creek) Nation sing a traditional hymn during the opening of a two-day festival in Oxford, Ala., on Friday, April 8, 2022. The Muscogee name for the event is "Reyicepes," or "We have come back," signifying an attempt by the nation to re-establish a presence in the Southeast nearly 200 years after ancestors were forced out of the region to make way for white settlers. (AP Photo/Jay Reeves)
0 replies, 480 views