Tue Feb 21, 2017, 05:38 PM
Judi Lynn (147,125 posts)
Mars Life Could Lurk Within These Salty Streaks
Mars Life Could Lurk Within These Salty Streaks
By Elizabeth Howell, Seeker | February 21, 2017 01:22pm ET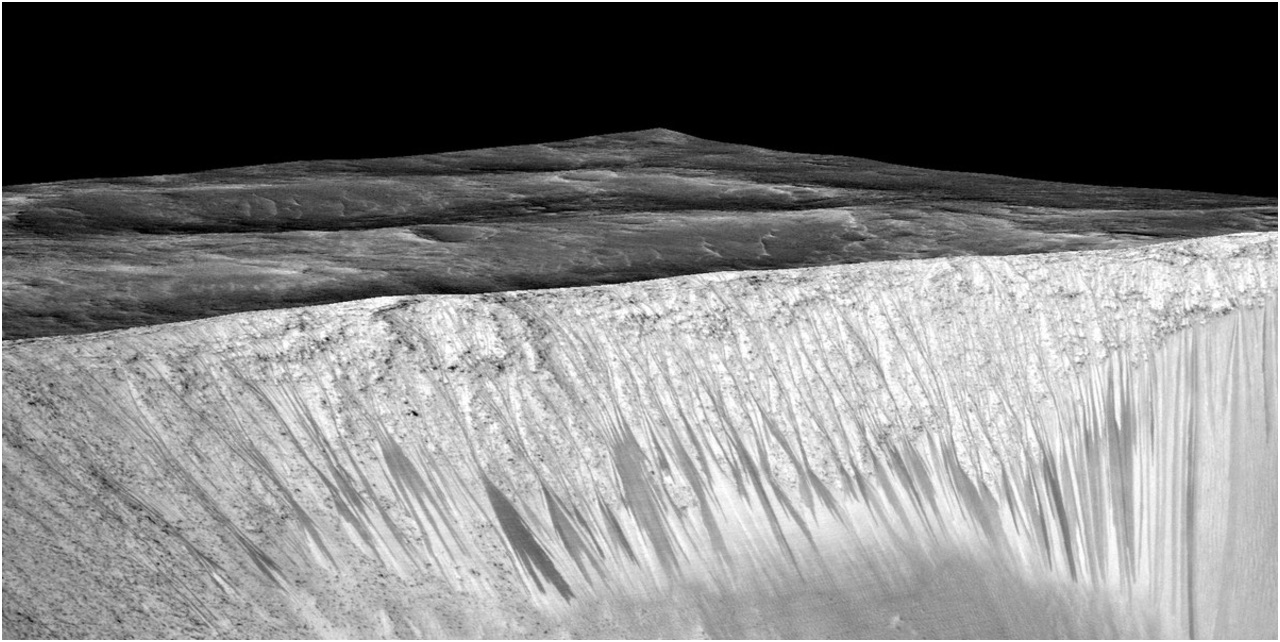 Life as we know it requires liquid water. So you can imagine the excitement when, in 2015, hydrated minerals — or compounds that form in the presence of water — were seen on the same Martian slopes as mysterious features known as "recurring slope lineae" or, simply, RSL.
First imaged in high resolution by NASA's Mars Reconnaissance Orbiter (MRO) in 2006, these features tend to appear and disappear over several months, appearing at times when the sun shines most strongly upon those slopes. Now, the theory is that these RSL could be seasonal flows of water flowing down the slopes. On Earth, where there's water, there's life — could this hold true for the Red Planet?
The challenge for life on Mars is that this water is extremely salty, with a far higher salt concentration than the limit known for Earth microbes. But they are still regions of interest for possible life, and a potential source of water for future Mars exploration.
. . .
"The discovery of a large deposit produced by brines on Mars could hold the key to further human exploration or even colonization of the Red Planet," wrote Javier Martin-Torres and Maria-Paz Zorzano, both members of Lulea University of Technology's division of space technology. "The question then is, are we ready for the next exploration impulse? And from a political and operational point of view it must be asked, in what ways would the discovery of brines on Mars help steer our exploration efforts? In what ways would it hinder our control over Mars contamination? And if we were to colonize Mars, can we do so without further contaminating the planet?"
More:
http://www.space.com/35780-mars-life-nasa-brines-salt-water-toxic-exploration-seasonal-flows.html
0 replies, 981 views