Mon May 1, 2017, 03:34 AM
duncang (1,907 posts)
8 replies, 5132 views
Replies to this discussion thread
| | | | |
| --- | --- | --- | --- |
| 8 replies | Author | Time | Post |
| How black is black (Original post) | duncang | May 2017 | OP |
| | Doodley | May 2017 | #1 |
| | petronius | May 2017 | #5 |
| | BumRushDaShow | May 2017 | #2 |
| | progressoid | May 2017 | #6 |
| | BumRushDaShow | May 2017 | #8 |
| | Progressive dog | May 2017 | #3 |
| | duncang | May 2017 | #4 |
| | BumRushDaShow | May 2017 | #7 |
---
Response to duncang (Original post)
Mon May 1, 2017, 06:04 AM
Doodley (8,627 posts)
1. If a room was that black, even with a flashlight, you wouldn't see the walls or the
man wearing clothes and headgear that black, holding a gun that black. Pretty spooky.
---
Response to Doodley (Reply #1)
Mon May 1, 2017, 12:01 PM
petronius (26,363 posts)
5. I imagine the 'enhanced interrogation' community has considered the
possibility of a really really black room...
---
Response to duncang (Original post)
Mon May 1, 2017, 06:53 AM
BumRushDaShow (99,564 posts)
2. The video at the link offers a better illustration of the paint's effect
vs the pictures of people holding a large "disk" with the paint on it (which makes it look fake even if it isn't).
It would be interesting to see other uses for spray-on carbon nanotubes as carbon is a fascinating element that can do a bunch of other things. Might be useful for applying in layers to a substrate for
filtration
.
Thanks for posting!
---
Response to BumRushDaShow (Reply #2)
Mon May 1, 2017, 02:39 PM
progressoid (46,987 posts)
6. That's fantastic.
---
Response to progressoid (Reply #6)
Mon May 1, 2017, 03:16 PM
BumRushDaShow (99,564 posts)
8. Me too!
---
Response to duncang (Original post)
Mon May 1, 2017, 07:27 AM
Progressive dog (6,407 posts)
3. In order to be black,
it must absorb-not block- the electromagnetic energy. That energy will then be given off as radiation at different frequencies. That energy has to go somewhere.

---
Response to Progressive dog (Reply #3)
Mon May 1, 2017, 07:59 AM
duncang (1,907 posts)
4. Yeah
When I first wrote this I put adsorb. But since they used block in the article went ahead and used that. Only reason I could think they might of used it was they were trying to say it blocked the return of light. That to me isn't a good way of describing it. Wikipedia does have to me a better explanation of how it works and does use deflected inside the nanotubes then eventually adsorbing the light changing it to heat.
https://en.wikipedia.org/wiki/Vantablack
---
Response to duncang (Reply #4)
Mon May 1, 2017, 03:14 PM
BumRushDaShow (99,564 posts)
7. My college degree
was in chemistry and I had to take 3 semesters of physics as part of that.
In terms of science & light "color", "black" = the absence of light and "white" is the combination of all of the frequencies of the visible spectrum.
The analogy they mentioned regarding a black hole was due to the fact that black holes (which are really massive suns that have gone super nova and collapsed into themselves) basically have such a high amount of gravitational force that light (wave/particle) cannot "escape" leaving the immediate area with an "absence of (visible) light".
If the visible frequencies are being absorbed and changed to heat (infrared) via those carbon nanotubes, then it would make sense as "slows" the frequencies down but then at some point, it could be detectable -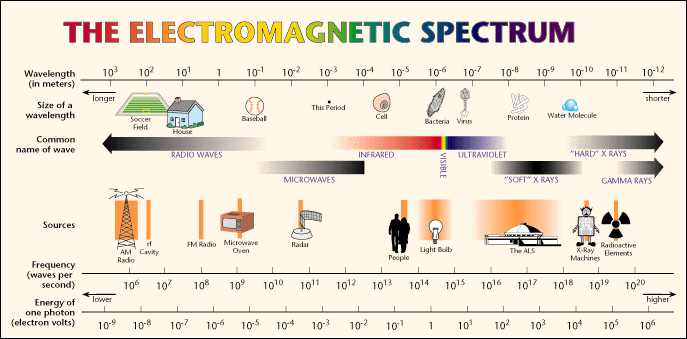 I understand what is going on with the premise but the pictures at the article literally make it look like they just photoshopped a circle in the picture in front of those people. I think if the people had held a smaller disk then it wouldn't have given the same impression.