Wed Nov 29, 2017, 09:35 AM
Judi Lynn (147,047 posts)
Found Them! 72 Unseen Galaxies Found Hiding in Plain Sight
By Elizabeth Howell, Space.com Contributor | November 29, 2017 07:01am ET
Astronomers have found 72 potential galaxies hiding in plain sight inside a vast patch of the sky previously observed by the Hubble Space Telescope. The discovery not only gives astronomers new targets to study, but also will aid studies of star motion and formation and other properties of old galaxies, the researchers said.
The new study was performed by the MUSE instrument on the European Southern Observatory's Very Large Telescope in Chile. Astronomers discovered the newfound galaxies while measuring the distances and properties of 1,600 galaxies captured by the Hubble Space Telescope during its Ultra Deep Field survey.
The 72 newfound galaxies shine in Lyman-alpha light, which is a particular wavelength of ultraviolet light. Because the galaxies are receding from us, their wavelength was stretched from ultraviolet to visible, or near-infrared. [26 Stunning Photos from the Hubble Ultra Deep Field]
- click for image -
https://img.purch.com/h/1400/aHR0cDovL3d3dy5zcGFjZS5jb20vaW1hZ2VzL2kvMDAwLzA3Mi8xMjIvb3JpZ2luYWwvdWx0cmEtZGVlcC1maWVsZC1tdXNlLmpwZz8xNTExOTE3NDYx
The European Southern Observatory's Muse instrument on the Very Large Telescope in Chile captured this view of galaxies in a region of sky included in the Hubble Space Telescope's Ultra Deep Field survey. Muse discovered 72 never-before-seen galaxies in the region.
Credit: ESO/MUSE HUDF Collaboration
The discoveries were made in the Hubble Ultra Deep Field, which is a tiny region of the sky in the southern constellation Fornax (the Furnace). The Hubble data were originally obtained in 2004, two years after NASA space shuttle astronauts visited the space telescope to install the Advanced Camera for Surveys (ACS) and perform other needed maintenance.
More:
https://www.space.com/38925-never-before-seen-galaxies-hubble-ultra-deep-field.html?utm_source=notification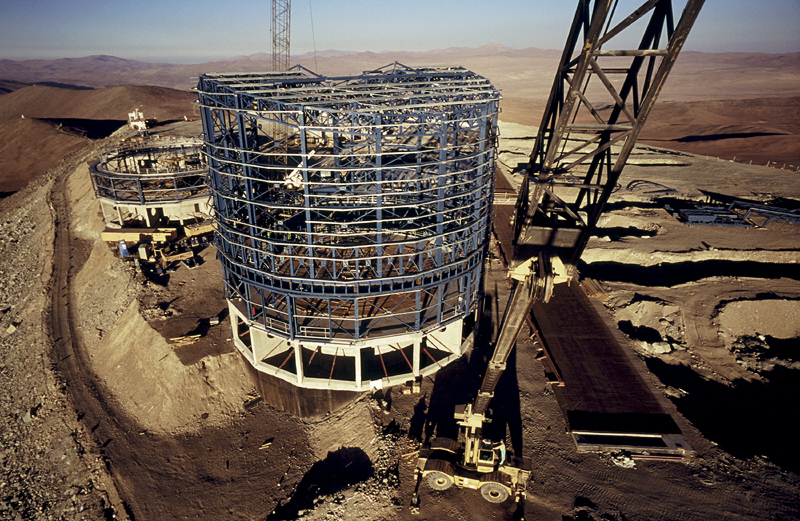 More images:
https://images.search.yahoo.com/search/images;_ylt=AwrTcXs6uB5amvsABWCLuLkF;_ylc=X1MDOTYwNTc0ODMEX3IDMgRiY2sDZWFlcjdmOWNnbDI5ZyUyNmIlM0Q0JTI2ZCUzRGZFVE9PSzFyWUgzS3VfNWJGaWk4THF3a19jX3JYc19ya1E2azM1dGQ0N2NwM1EtLSUyNnMlM0RkayUyNmklM0Q2YjlEbFJub3NFY25ERDNpMDFuSgRmcgMEZ3ByaWQDR1FSNXZNWjdSekdiZkw3WXRhTU9sQQRtdGVzdGlkA251bGwEbl9zdWdnAzEEb3JpZ2luA2ltYWdlcy5zZWFyY2gueWFob28uY29tBHBvcwMwBHBxc3RyAwRwcXN0cmwDBHFzdHJsAzI2BHF1ZXJ5A3ZlcnkgbGFyZ2UgdGVsZXNjb3BlIGNoaWxlBHRfc3RtcAMxNTExOTYyNjk2BHZ0ZXN0aWQDQjQyNjE-?gprid=GQR5vMZ7RzGbfL7YtaMOlA&pvid=DI8GiDEwLjLlO2d6WQqJMBEQMjYwMgAAAAA.lkns&fr2=sb-top-images.search.yahoo.com&p=very+large+telescope+chile&ei=UTF-8&iscqry=&fr=sfp#id=4&iurl=http%3A%2F%2Fupload.wikimedia.org%2Fwikipedia%2Fcommons%2Ff%2Ff0%2FMoonset_over_ESO%2527s_Very_Large_Telescope.jpg&action=close
1 replies, 609 views
Replies to this discussion thread
| | | | |
| --- | --- | --- | --- |
| 1 replies | Author | Time | Post |
| Found Them! 72 Unseen Galaxies Found Hiding in Plain Sight (Original post) | Judi Lynn | Nov 2017 | OP |
| | eppur_se_muova | Nov 2017 | #1 |
---
Response to Judi Lynn (Original post)
Wed Nov 29, 2017, 11:16 AM
eppur_se_muova (32,842 posts)
1. Shifted from UV to near-IR ? Holy crap !
And I thought these things were a joke ...