Wed Mar 14, 2018, 01:07 AM
Judi Lynn (146,473 posts)
Bolivian women weave devices to patch holes in hearts
MARCH 13, 2018 / 4:34 PM / UPDATED 8 HOURS AGO
Lisa Rapaport
(Reuters Health) - A team of Bolivian women are using indigenous Aymara weaving patterns to craft devices that can help repair heart defects, doctors involved in developing the device report in JAMA.
The device is woven from a nickel-titanium alloy that can be collapsed and delivered within a catheter to the heart, where it's then expanded to repair a hole. Traditional Aymara weavers repeat an Andean cross or chakana symbol up to 120 times to craft the device, called Nit-Occlud ASD-R.
"To my knowledge, it is the first time metal weaving is used for medical devices in Bolivia," said lead study author Dr. Alexandra Heath of Kardiozentrum in La Paz, Bolivia in email to Reuters Health.
"It is surprising, that these women, after a training, can assume the task brilliantly," said Heath, who has received consulting fees from the device manufacturer PFM Medical.
More:
https://uk.reuters.com/article/us-health-heart-device-crafting/bolivian-women-weave-devices-to-patch-holes-in-hearts-idUKKCN1GP309?rpc=401&
Curiosity led me to look for an Andean cross. This image is found in ancient temples: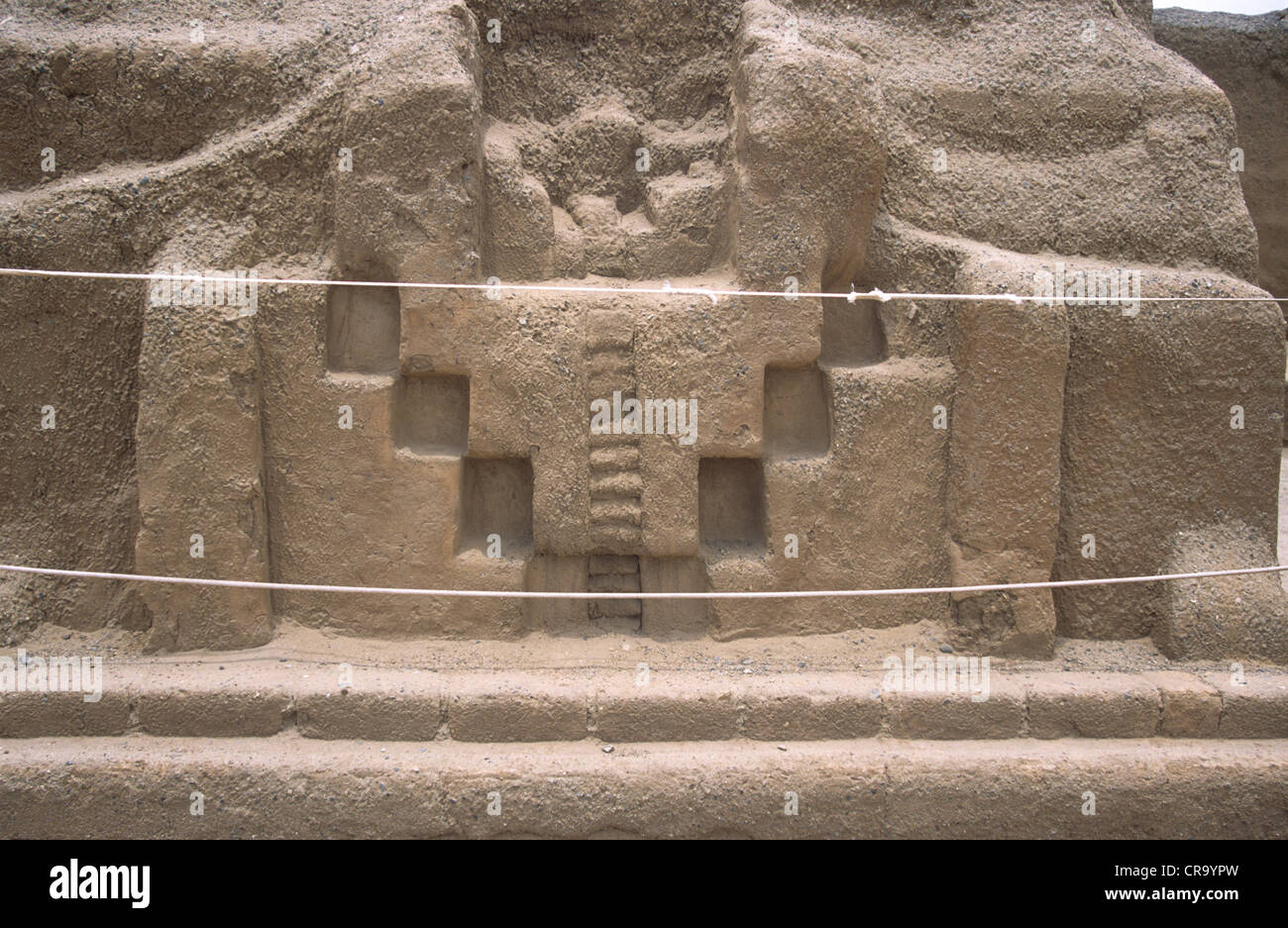 Ancient temple wall discovered, shaped like Andean chakana
June 8th, 2009
Ventarrón, a 4000 year old ceremonial site with spectacular murals painted by ancient peoples who lived during the dawn of civilisation, has given up another stunning prize.
It had already made news when the site, once used by locals as a garbage dump, was found to be home to a temple complex with the oldest murals yet found in Peru.
Now, thanks to the work of archaeologist Ignacio Alva Meneses, son of the famed Walter Alva who discovered of the tomb of the Lord of Sipán, the 4000 year old temple has revealed another stunning secret.
To the side of the temple, one of a series of rooms has been discovered that is shaped like the ancient Andean symbol called the Chacana – also known as the Andean Cross, or in Spanish, the Cruz Andina. As one of the oldest examples of this important cultural symbol discovered, it may eventually help provide more insight into its origin.
More:
http://enperublog.com/2009/06/08/ancient-temple-wall-discovered-shaped-like-andean-chakana/
4 replies, 1218 views
Replies to this discussion thread
| | | | |
| --- | --- | --- | --- |
| 4 replies | Author | Time | Post |
| Bolivian women weave devices to patch holes in hearts (Original post) | Judi Lynn | Mar 2018 | OP |
| | defacto7 | Mar 2018 | #1 |
| | Judi Lynn | Mar 2018 | #4 |
| | Canoe52 | Mar 2018 | #2 |
| | Judi Lynn | Mar 2018 | #3 |
---
Response to Judi Lynn (Original post)
Wed Mar 14, 2018, 12:36 PM
defacto7 (13,485 posts)
1. Thank you for the articles and
the beautiful and informative display.
---
Response to defacto7 (Reply #1)
Thu Mar 15, 2018, 05:42 AM
Judi Lynn (146,473 posts)
4. It was all new to me.
It seems almost magical to be able to find information this unexpected. It would make me sick, if it couldn't be moved along to someone else! Thank you, so much.
---
Response to Judi Lynn (Original post)
Wed Mar 14, 2018, 03:00 PM
Canoe52 (2,801 posts)
2. I think this is the coolest article you have ever posted Judi!
---
Response to Canoe52 (Reply #2)
Wed Mar 14, 2018, 09:39 PM
Judi Lynn (146,473 posts)
3. It was such a surprise to find. Everything in it was totally new,