Wed Oct 9, 2019, 10:18 PM
Judi Lynn (135,822 posts)
Off the coast of New Zealand, humpback whales sing karaoke
Nearly 700 miles north of the New Zealand coast lies Raoul Island, where the whales meet to learn one anotherís songs, finds Cara Giaimo
Cara Giaimo
5 hours ago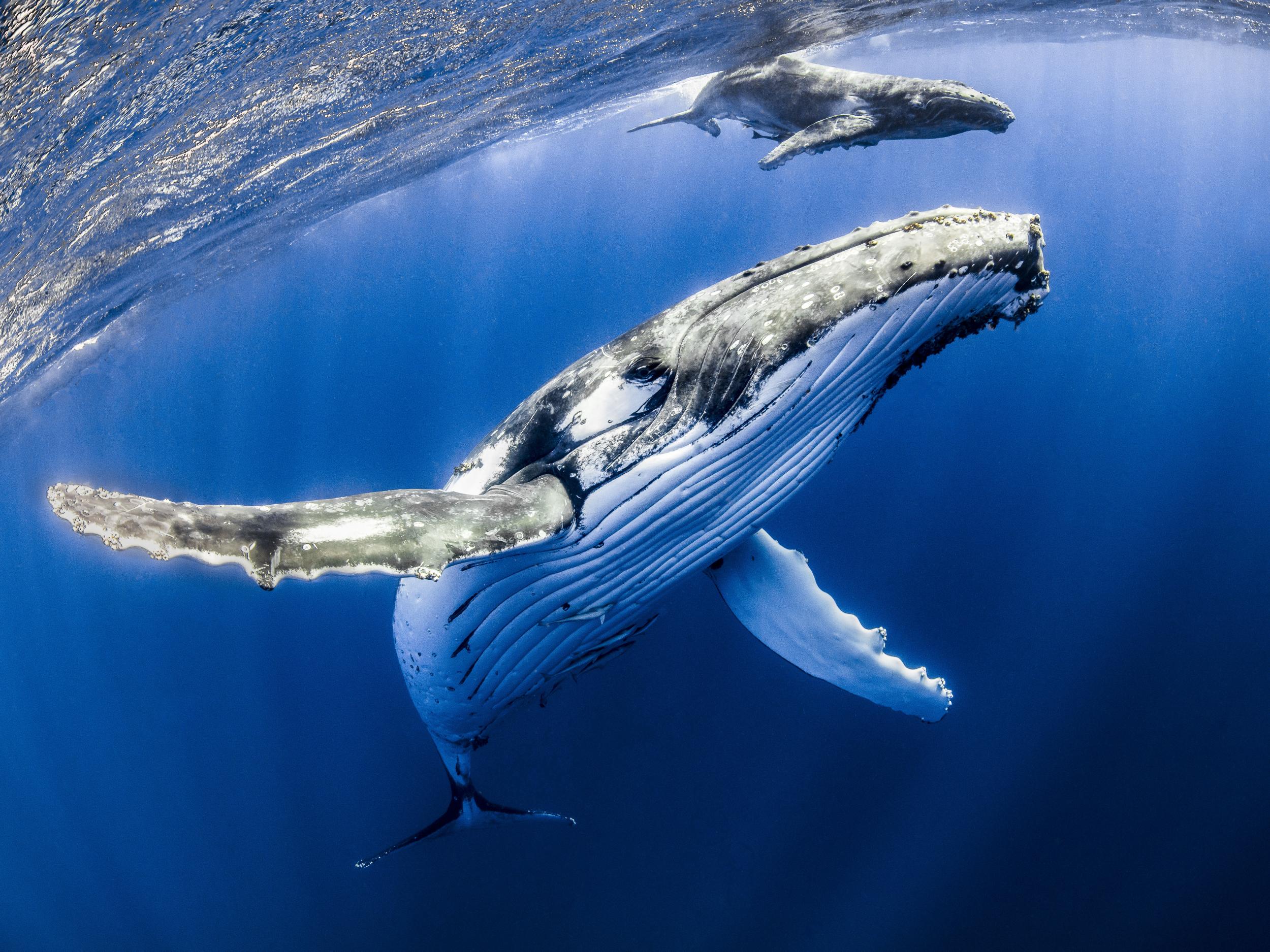 Scientists are puzzled as to why whales are going out of their way to learn new songs ( iStock )
Humpback whales spend the summer in cold, high-latitude feeding areas. In the winter, when itís time to mate, they return to the exact tropical spot where they were born. And when they get there, the males sing a tune common to that breeding ground, almost as if itís a local jingle or a college fight song.
But a study published in Royal Society Open Science reports thereís at least one place where whales mix it up: Raoul Island, nearly 700 miles off the northeast coast of New Zealand. Humpback whales from the South Pacific tend to stop there for a few days on their way from various breeding grounds in places like Tonga and New Caledonia to their feeding ground near Antarctica.
While theyíre hanging out near Raoul Island, they do something researchers hadnít seen: whales from each breeding ground share their songs and learn one anotherís. In other words, itís a humpback karaoke spot.
The music made by male humpback whales is rich and haunting, mixing disparate pitches and textures. These sounds are an object of fascination for experts and laypeople alike, and they have been the subject of at least one best-selling album. Researchers arenít entirely sure why whales sing, although most agree that it has something to do with courtship. (Female humpbacks, which make interesting sounds of their own, seem to take the songs into account when choosing mates.)
More:
https://www.independent.co.uk/news/science/humpback-whales-sing-karaoke-new-zealand-a9138326.html
2 replies, 372 views
Replies to this discussion thread
| | | | |
| --- | --- | --- | --- |
| 2 replies | Author | Time | Post |
| Off the coast of New Zealand, humpback whales sing karaoke (Original post) | Judi Lynn | Oct 9 | OP |
| | Cracklin Charlie | Oct 9 | #1 |
| | 2naSalit | Oct 9 | #2 |
---
Response to Judi Lynn (Original post)
Wed Oct 9, 2019, 10:34 PM
Cracklin Charlie (7,615 posts)
1. I want to be a whale in my next life.
---
Response to Judi Lynn (Original post)
Wed Oct 9, 2019, 11:22 PM
2naSalit (31,298 posts)
2. I think they have a
far more advance intellect than we will ever assign to them. They may simply be checking to see who made it through the gambit of pollution zones and military sonar use and seeing who's going where for the season. Maybe they are talking about how to get rid of us.