Fri Dec 2, 2016, 12:08 AM
Judi Lynn (147,935 posts)
Mexico Workers Unearth 650-Year-Old Temple at Supermarket Demolition Site
Mexico Workers Unearth 650-Year-Old Temple at Supermarket Demolition Site
03:18 02.12.2016(updated 05:20 02.12.2016)
The remains of a 650-year-old sacred structure have been discovered beneath a demolished supermarket in Mexico City.
The remains of an ancient temple were discovered beneath a demolished mid-20th century supermarket in Mexico City. While archaeologists had expected to find pottery or human remains beneath the building, they were startled to find instead a circular platform, some 36 feet in diameter and elevated 4 feet above the ground.
According to the archaeologists, the site is believed to have been built to worship Ehecatl-Quetzalcoatl, the god of wind, one of the principal deities of ancient people who lived in the region. Offerings to the wind god found scattered about the structure include bird bones, obsidian, maguey cactus spines, ceramic monkeys figurines, and duck bills. The remains of an infant human were also found, with no signs of trauma.
Read more:
http://sptnkne.ws/cRVKEhecatl-Quetzalcoatl
[center]
[/center]
Here's a completely excavated circular temple:

Calixtlahuaca: The City of Fertility?
April 10, 2014 Robin Heyworth
Calixtlahuaca's most striking temple, Building 3, is thought to be this unusual shape because it is dedicated to the God of Wind – and for two good reasons: a statue of Ehecatl, the God of Wind, was found within it during Payón's excavations of the 1930's; and, the diaries of a Spanish friar and chronicler named Torquemada tells of being shown glorious round Aztec temples that were dedicated to the God of Wind. The round shape is thought to reflect the infinite nature of the wind and to protect Ehecatl's temples from his gusty nature. However, this temple isn't Aztec and the statue of Ehecatl would have probably been introduced to Calixtlahuaca after the Aztecs subjugated the city in around 1474. The temple, on the other hand, is thought to date back as far as the 10th century when the Toltec ruled throughout this area. The main God of this time was Quetzalcoatl, a creator God who was incarnate on earth as a Lord of the Toltec in around the 10th century. Interestingly, the Aztec taught that their God, Ehecatl, was a form of the more archaic God, Quetzalcoatl.
More:
http://uncoveredhistory.com/mexico/calixtlahuaca-the-city-of-fertility/
[center]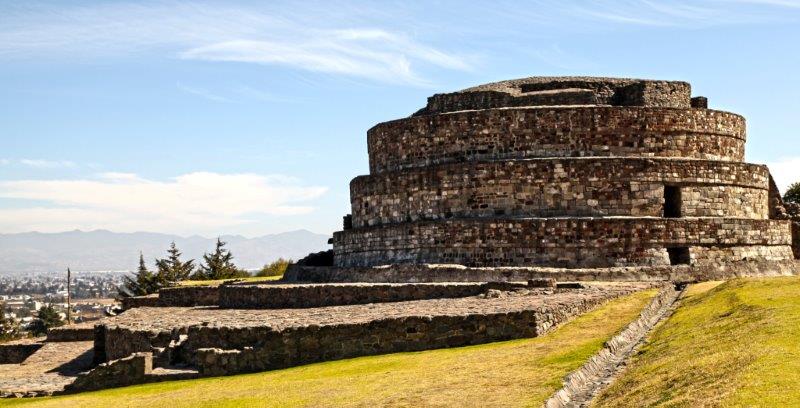 0 replies, 1560 views