Sun Oct 13, 2019, 01:33 PM
Judi Lynn (147,837 posts)
La Guajira's desert and its legendary Wayuu people
by Adriaan Alsema September 25, 2019
La Guajira is the driest and hottest place you will find in Colombia and the home of the legendary Wayuu people.
The Wayuu are particularly legendary because the Spanish were never able to conquer them or colonize the territory of the ôsavagesö from the northern peninsula.
The arrival
According to archaeologists, the Wayuuĺs ancestors began settling in La Guajira some 10,000 years ago.
These people originally came from Central America and gradually settled along the Caribbean coast and the Antillean islands north of Venezuela.
More:
https://colombiareports.com/la-guajiras-desert-and-its-legendary-wayuu-people/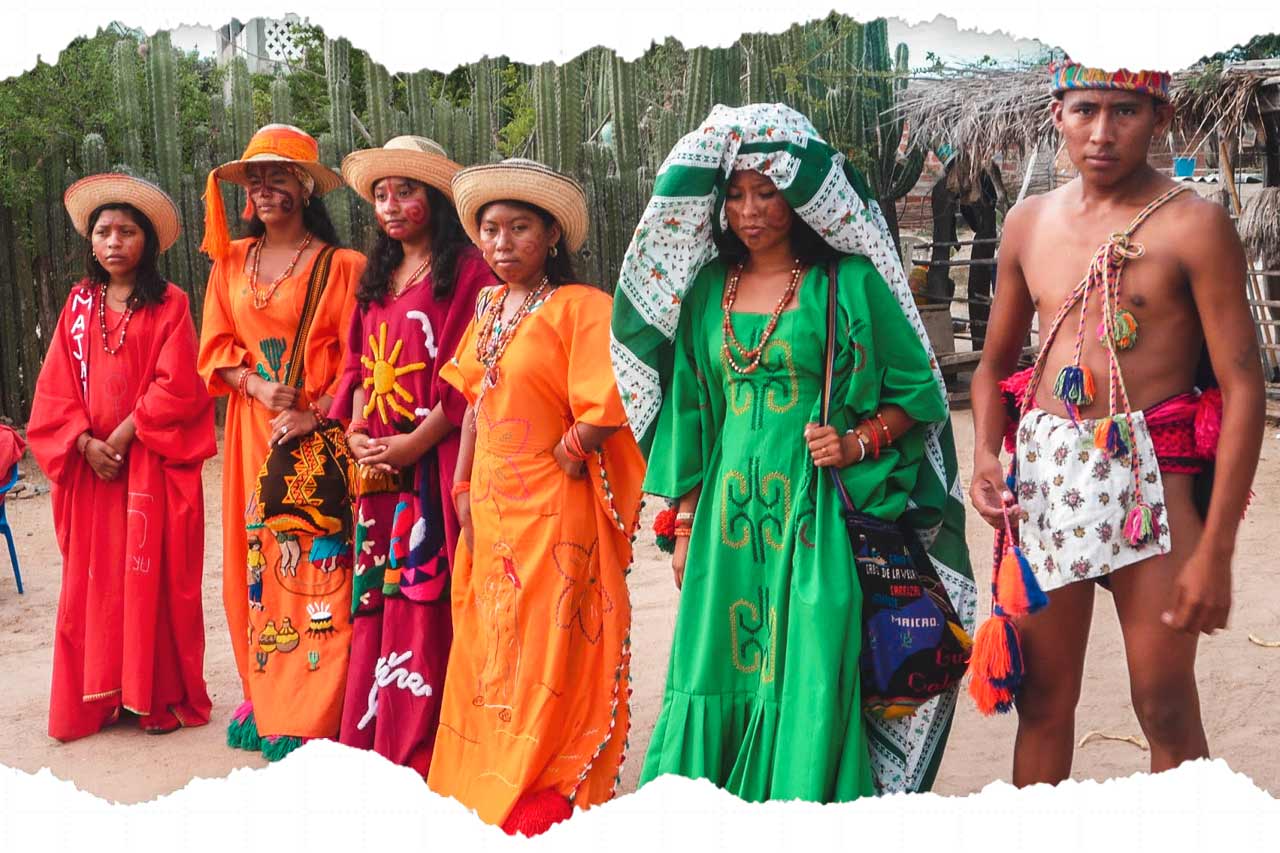 ~ ~ ~
Colombian clans who speak no Spanish mocked with joke names on ID cards
Backlash against officials from members of Way˙u people labelled as Tooth Puller, Big Head, Gorilla and Marilyn Monroe
Sibylla Brodzinsky in Bogotß
Mon 3 Oct 2011 11.36 EDT
Rapayet Pushaina thinks he is about 80 years old; he is pretty sure he was not born on 31 December, and he is absolutely certain his name is not Iron Scraper.
"I don't want to be Raspahierro [Iron Scraper], I am Rapayet," he said through his Spanish-speaking granddaughter.
But that is the information that appeared on his Colombian national ID card for more than 50 years.
Pushaina, an elder of his clan of Way˙u Native Americans, who live in the deserts of the north-western Guajira peninsula, chafes at the mockery of a name that was given to him by an official of the national registry office who went to his remote village 50 years ago.
He is one of thousands of Way˙u Indians who were given derisive names, according to Estercilia Simanca, a Way˙u lawyer.
"In some cases there may have been a misunderstanding but in others it was clearly intentional," she said.
More:
https://www.theguardian.com/world/2011/oct/03/colombian-wayuu-people-given-mocking-names
0 replies, 1106 views