Sun Aug 4, 2019, 01:09 PM
billh58 (6,395 posts)
And the hits just keep on coming
At least 9 dead, 26 injured in mass shooting in downtown Dayton, Ohio; suspect identified
In the second mass shooting in less than 15 hours, at least nine people were killed and 27 injured early on Sunday after a gunman in body armor and wielding an AK-47-style assault rifle opened fire in downtown Dayton, Ohio, according to police.
The suspected shooter was shot and killed by responding officers "in less than a minute" after opening fire in the bustling Oregon District of Dayton, Mayor Nan Whaley said Sunday morning on ABC's "This Week." Police said they were only aware of one shooter.
"What's scary about that is that if they were not there, the hundreds of lost lives we would've had in the Oregon District," Whaley said.
The suspected gunman was identified as Connor Stephen Betts, multiple law enforcement sources told ABC News.
https://abcnews.go.com/US/active-shooter-incident-investigated-dayton-ohio-police/story?id=64763090
As a loyal NRA member and Second Amendment absolutist would put it: It is my Second Amendment right to express my views with a gun and to take innocent lives to reinforce that right. As Republican Joe The Plumber puts it, "Your dead kids don't trump my constitutional rights."
Does anyone else believe that it is way past the time to strictly regulate who can own a lethal weapon and under what circumstances? These white supremacist rampages at the urging of Anus-Mouth are a crime against humanity and are weakening our national security and our collective "pursuit of life, liberty, and happiness."
5 replies, 2200 views
Replies to this discussion thread
| | | | |
| --- | --- | --- | --- |
| 5 replies | Author | Time | Post |
| And the hits just keep on coming (Original post) | billh58 | Aug 2019 | OP |
| | wasupaloopa | Aug 2019 | #1 |
| | billh58 | Aug 2019 | #2 |
| | True Blue American | Aug 2019 | #3 |
| | Hoyt | Aug 2019 | #4 |
| | billh58 | Aug 2019 | #5 |
---
Response to billh58 (Original post)
Sun Aug 4, 2019, 01:16 PM
wasupaloopa (4,516 posts)
1. We should keep it real. NRA members do not "take innocent lives"
to enforce their rights.

We canít be taken seriously if we donít stick to facts.
---
Response to wasupaloopa (Reply #1)
Sun Aug 4, 2019, 01:19 PM
billh58 (6,395 posts)
2. Ah, but they do
and the NRA supports their absolute right to bear arms at any cost. See stand-your-ground laws and other "self-defense" measures.
---
Response to wasupaloopa (Reply #1)
Sun Aug 4, 2019, 01:28 PM
True Blue American (13,378 posts)
3. No, they just refuse to
Encourage sensible gun laws, barring high powered weapons and magazines.

They do not kill people, they just demand their rights rule over others who are dying needlessly..
Same difference.

I need my gun so I can feel manly.
---
Response to wasupaloopa (Reply #1)
Sun Aug 4, 2019, 01:31 PM
Hoyt (48,765 posts)
4. If they stand in front of reasonable gun restrictions, they are part of problem.
Here's one of NRA's leadership: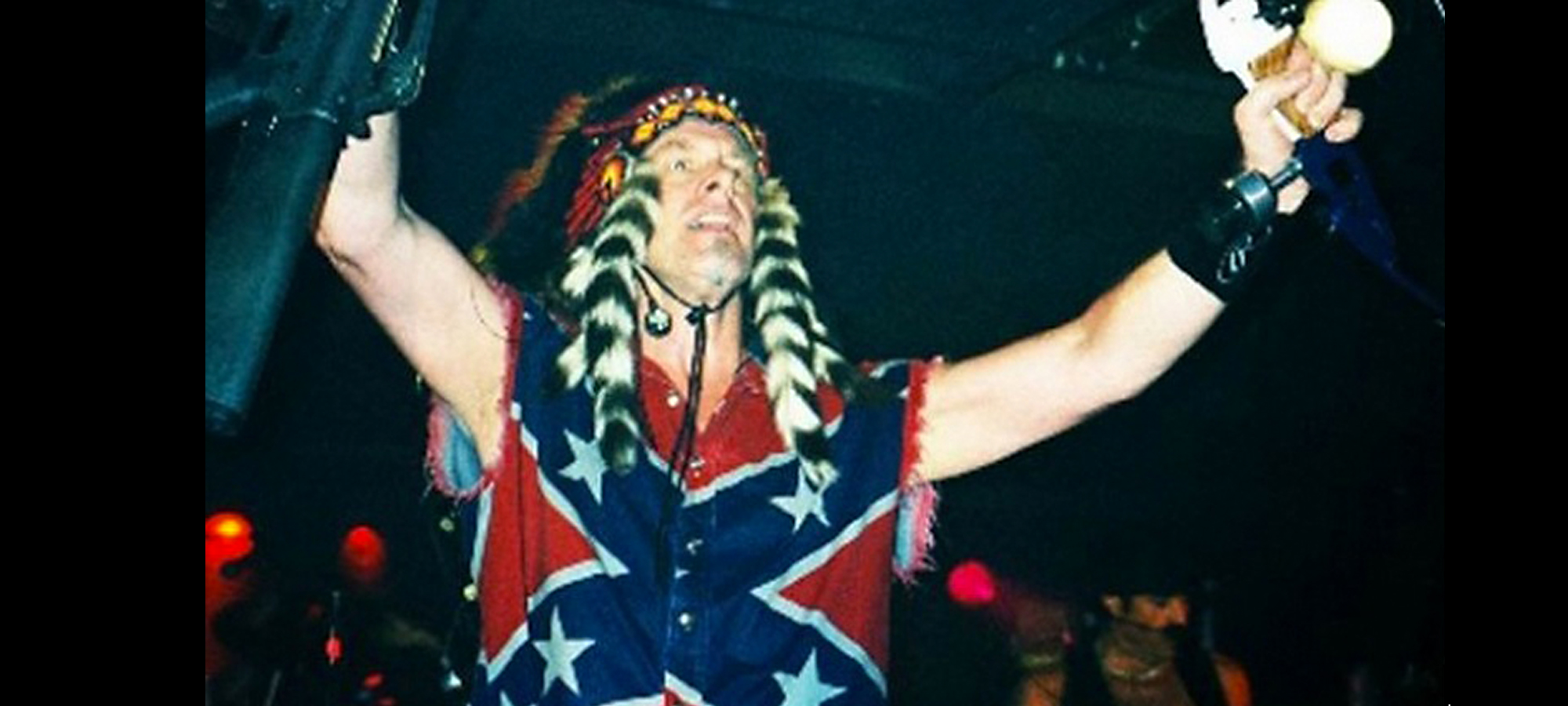 ---
Response to billh58 (Original post)
Sun Aug 4, 2019, 01:38 PM
billh58 (6,395 posts)
5. Another POV of this crisis
Guns and public health: Applying preventive medicine to a national epidemic
It happened again Ö twice in less than twenty-four hours. Are any of us surprised? And can anybody help?
When a panel of seven doctors was asked how many had seen a gunshot victim within the past week, three hands went up. "I think people think that if their loved one gets to the hospital, that there's magic there. But sometimes it's just too much for us," said Dr. Stephanie Bonne.
If there was ever a time for preventive medicine, it's now, says a group of doctors.
"A grandfather was shot yesterday," said Dr. Roger Mitchell. "A son was shot yesterday. Yesterday Ė a mother was shot yesterday. And then the day before that, there were five other people that were shot that were connected to Americans in this country."
https://www.cbsnews.com/news/guns-and-public-health-applying-preventive-medicine-to-a-national-epidemic/
Another memorable excerpt from the article:
"The only thing worse than a death is a death that can be prevented," said Dr. Ronnie Stewart. "And to go and talk to the mom of a child who was normal at breakfast and now is not here, is the worst possible thing. And honestly, it drives us to address this problem."
The NRA, Trump, and all Republicans are directly responsible for this epidemic of violence across our nation, and it must be addressed and eradicated just like polio and any other deadly disease. We must regain political control of this nation in 2020.