Sun Jan 19, 2014, 09:37 AM
hermetic (5,893 posts)
Find something to be happy about today (Sunday January 19, 2014)
The beautiful earth
.
.
.
.
.
.
.
.
.
.
.
.
.
.
.
.
.
.
.
.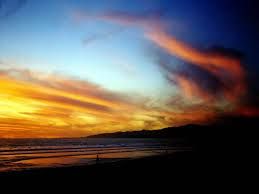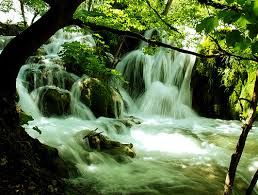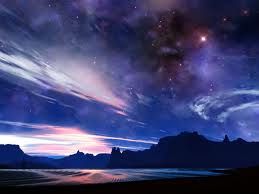 .
.
.
.
Now, the Good News: America's Great Outdoors Initiative.
In 2010 President Obama established the America's Great Outdoors Initiative to promote and support innovative community-level efforts to conserve outdoor spaces and reconnect Americans to the outdoors. Its top priority is getting city kids outside to experience our country's unique natural heritage.
Before pursuing any specific strategies, initiative leaders solicited feedback from everyday Americans as to what mattered most to them regarding conservation and access to the outdoors. Some 105,000 written comments and many more spoken ones from "listening sessions" held coast to coast streamed in and were crucial to the development of programs. Public feedback continues to shape the initiative's agenda.

Some of the programs that fall under the umbrella of America's Great Outdoors include: the Veterans Fire Corps, which employs veterans in forest fire management; the National Oceanic and Atmospheric Administration's program providing technical training and work opportunities for underserved youth in habitat restoration and fisheries monitoring; and the establishment of a new network of "water trails" coast to coast to increase everyone's access to the outdoors.

America's Great Outdoors was in the news recently when Interior Secretary Sally Jewell announced the launch of 21st Century Conservation Service Corps as part of the program. "21CSC," as Jewell calls it, aims to be a modern incarnation of the Civilian Conservation Corps (CCC) that President Franklin Roosevelt used to help put Americans back to work during the Great Depression. Jewell envisions a 100,000 person strong "CCC 2.0" that will provide opportunities for thousands of young Americans—6.7 million of whom are currently unemployed or not in school—and veterans transitioning back to civilian life to serve their country, feel proud of what they are accomplishing and improve their own lives and the lives of others around them.

Part of what makes America's Great Outdoors unique is that partners from every sector of American society—not just the federal government—are encouraged to help. 21CSC is partially funded by a $1 million dollar donation from clothing retailer American Eagle Outfitters, and Jewell is in search of another $19 million from other private sector partners to turn the program into a potent force for reducing youth and veteran unemployment while giving our endangered lands and waterways some much-needed attention.
http://www.emagazine.com/earth-talk/americas-great-outdoors-initiative
Jobs and nature restoration, what's not to love?
4 replies, 1037 views
Replies to this discussion thread
| | | | |
| --- | --- | --- | --- |
| 4 replies | Author | Time | Post |
| Find something to be happy about today (Sunday January 19, 2014) (Original post) | hermetic | Jan 2014 | OP |
| | antiquie | Jan 2014 | #1 |
| | hermetic | Jan 2014 | #2 |
| | handmade34 | Jan 2014 | #3 |
| | handmade34 | Jan 2014 | #4 |
---
---
Response to antiquie (Reply #1)
Sun Jan 19, 2014, 09:54 AM
hermetic (5,893 posts)
2. Well...ok...that
plus nature sounds like it's trying to take the roof off my house right now.
---
Response to hermetic (Reply #2)
Sun Jan 19, 2014, 12:15 PM
handmade34 (20,206 posts)
3. stay safe...
blowing and snowing here also... beautiful but I'll wait until the winds die down to get out
[URL=
.html][IMG]
[/IMG][/URL]
---
Response to hermetic (Original post)
Sun Jan 19, 2014, 12:25 PM
handmade34 (20,206 posts)
4. "America's Great Outdoors"
LOVE it!! not the same initiative but my son is working through Americorp for the Green Mountain Club and is organizing the GMC Winter Trails Festival... great way to connect to the outdoors!!
http://www.greenmountainclub.org/news.php?id=197