Mon Dec 28, 2015, 08:26 PM
Playinghardball (11,665 posts)
In Nevada, Sanders mocks Republicans for running to casino mogul for a financial lift
Democratic presidential hopeful Bernie Sanders, starting a two-day swing through Nevada, took aim Sunday at members of the Republican field for seeking the blessing of billionaire casino magnate Sheldon Adelson.
At a rally in Reno that drew more than 2,000 people, Sanders spoke facetiously of an "Adelson caucus," a reference to Sen. Marco Rubio (Fla.) and other Republicans who have met with the mega-donor in the hopes of securing a financial boost ahead of the first nominating contests.
"Sheldon Adelson has not invited me to speak with him," said Sanders, who routinely decries the political influence of the "billionaire class." During the rally, which was live-streamed on Periscope, Sanders said that the average contribution to his campaign has been less than $30.
Sanders's two-day swing through Nevada comes ahead of a month in which he plans to hunker down in Iowa and New Hampshire, the states with the first nominating contests. Many analysts say that the senator from Vermont would probably need to win both to become a real threat to Hillary Clinton in the contest for the Democratic nomination.
Nevada holds its Democratic caucuses on Feb. 20, following the Iowa caucuses on Feb. 1 and the New Hampshire primary on Feb. 9.
"We think we have a shot here," Sanders spokesman Michael Briggs said of Nevada. "Obviously, we're working hard in Iowa and New Hampshire, but Bernie is running a national campaign."
Sanders, who is scheduled to return to Iowa on Tuesday and New Hampshire this weekend, also sparred over social media on Sunday with the Republican front-runner, Donald Trump.
During an appearance on CBS's "Face the Nation," Sanders argued that he would better represent the economic interests of Trump's working-class supporters, citing prior statements by Trump that wages in America are "too high."
"Lie!" Trump said on Twitter after the broadcast, denying that he had said wages are too high.
Sanders responded with a tweet saying that Trump is "getting nervous that working families are catching on to whose interests he truly represents."
In an accompanying news release, Sanders pointed to multiple instances in which Trump said wages were too high.
More here:
https://www.washingtonpost.com/news/post-politics/wp/2015/12/27/in-nevada-sanders-mocks-republicans-for-running-to-casino-mogul-for-a-financial-lift/
At the @BernieSanders rally in Vegas!!! #FeelTheBern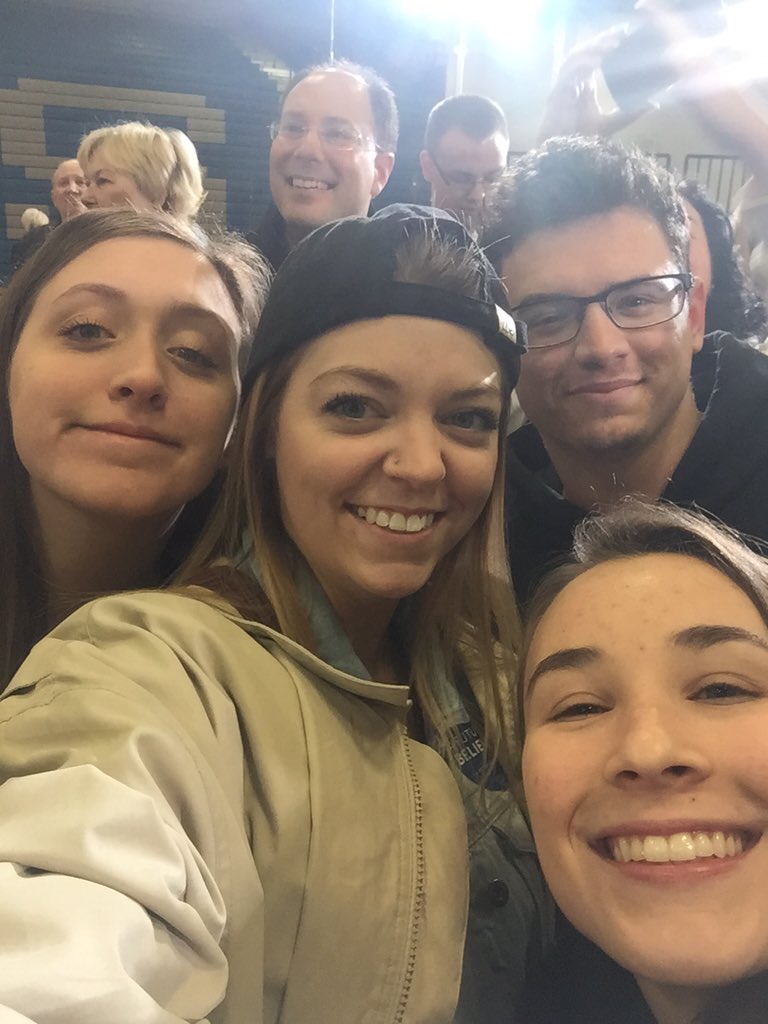 2 replies, 787 views
Replies to this discussion thread
| | | | |
| --- | --- | --- | --- |
| 2 replies | Author | Time | Post |
| In Nevada, Sanders mocks Republicans for running to casino mogul for a financial lift (Original post) | Playinghardball | Dec 2015 | OP |
| | Wellstone ruled | Dec 2015 | #1 |
| | libdem4life | Dec 2015 | #2 |
---
---