Congratulations to our presumptive Democratic nominee, Joe Biden!
Tue Nov 19, 2019, 07:12 AM
UncleNoel (858 posts)
Lynn Rosenthal Former White House Advisor on Violence Against Women: I know Joe!
I want to share this email from the Biden Campaign. " This is a series of stories from the Americans who know Joe Biden -- from his family, to his closest friends and colleagues, to the everyday Americans whose lives he's touched. These are their words."

Lynn Rosenthal:
Ten years ago, Joe Biden appointed me as the first ever White House Advisor on Violence Against Women.
This sent an important signal. But a signal alone would not bring about meaningful change. Change requires personal engagement, willingness to learn, and a real sense of urgency to get something done.
Over the course of 5 years, I would have the opportunity to witness countless moments where Joe Biden demonstrated compassion and determination in pursuit of meaningful change for survivors of domestic violence.
I want to share one of those stories with you.
Late one evening, I was in my office in the Executive Office Building, getting ready to leave for the night when the Vice President called over from the West Wing. He'd been trying to reach the mother of a victim whose story he'd followed closely. He wanted simply to check in––to see how she was doing on what was certain to be an incredibly difficult day for their family, a year after her daughter was killed.
"Lynn, I've been calling and calling, and I still haven't been able to get a hold of her. I'm just going to keep trying until I can get her on the phone." That's exactly what he did. And he didn't give up until he got through.
An agent of meaningful change. That's who Joe Biden is. His compassion for those affected by domestic and sexual violence was constant.
The law enforcement officer who had spent his career helping children and who––while dying of cancer––needed to talk about his own story as a child victim. The woman whose sister was murdered by her husband during a child custody exchange. Rape victims whose forensic evidence kits sat on shelves in crime labs and law enforcement storage, untested. Countless survivors on rope lines and college campuses who poured out their stories, knowing he would understand. And the all-too-many parents he gathered every year at the Naval Observatory to remember the daughters they had lost and talk about how to end this violence for good.
Joe Biden never flinched from people's pain. He was never too busy, or in too much of a rush, to simply sit and listen.
From there, he'd go to Congress. To community leaders. To policymakers. He'd get people to the table to work together, and get survivors the help and support they needed.
And it made a difference. From playing an instrumental role in the creation of the first National Domestic Violence Hotline, to strengthening Title IX, to protecting students from sexual discrimination and sexual violence, to launching a public campaign to help prevent campus sexual assault, Joe Biden made concrete changes in the lives of survivors and their families.
Joe Biden is not new to this work. He has done it with all his heart since authoring the Violence Against Women Act. And he's committed to further strengthening it to meet the needs of survivors and communities today, to prevent violence from happening in the first place.
I share these stories with you, because I know it's easy to get caught up in the day-to-day news cycle, or to find yourself caught up in a back-and-forth on social media with someone who has a different opinion than you do. It's not easy to come by pure moments where a given leader's character shines through, unobstructed by bias or partisan spin.
And that's why it's on the people who know those leaders best to tell those stories.
I know Joe Biden.
He is a man of character. Of integrity. Of compassion. And I believe that he is the leader we need, at one of the most divided moments in our country's history.
Let's elect a president with heart. Let's elect Joe Biden.
Thank you for listening.
-Lynn
Lynn Rosenthal
Former White House Advisor on Violence Against Women
If I were to vote in a presidential
primary today, I would vote for:
Joe Biden
2 replies, 1978 views
Replies to this discussion thread
| | | | |
| --- | --- | --- | --- |
| 2 replies | Author | Time | Post |
| Lynn Rosenthal Former White House Advisor on Violence Against Women: I know Joe! (Original post) | UncleNoel | Nov 2019 | OP |
| | samnsara | Nov 2019 | #1 |
| | quickesst | Nov 2019 | #2 |
---
Response to UncleNoel (Original post)
Tue Nov 19, 2019, 07:41 AM
samnsara (15,342 posts)
1. im tearing up..AGAIN!!! I cant even imagine the personal pain he has gone through...
..this is why hes so empathetic.
If I were to vote in a presidential
primary today, I would vote for:
Joe Biden
---
Response to UncleNoel (Original post)
Tue Nov 19, 2019, 08:12 AM
quickesst (6,094 posts)
2. Joe Biden- The Clear Choice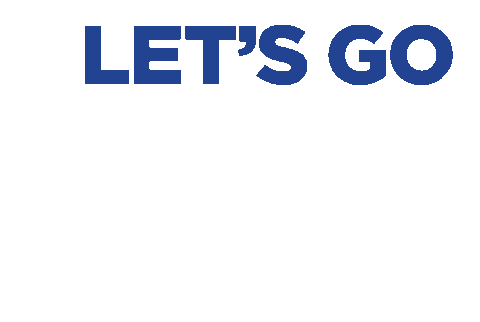 If I were to vote in a presidential
primary today, I would vote for:
Joe Biden