Page: 1
nashville_brook
nashville_brook's Journal
Profile Information
Gender: Do not display
Hometown: Florida
Current location: Orlando
Member since: Wed Nov 10, 2004, 09:49 AM
Number of posts: 20,958

Journal Archives
It's best to learn this early in political life. It's the core of power-building, so accept it, or find another hobby or vocation. No permanent friends, and no permanent enemies. Not everyone is going to come along on every campaign, but we still need each other in the long run. Also, you remember when people come to your side when it wasn't easy for them.

"No permanent friends, no permanent enemies," is one of those beautiful imperatives that enables society to function -- like the separation of church and state.

If your issues are workers rights, healthcare, Social Security, you're going to find those who are champions for your cause, who might be on the opposite side of the next issue, policy idea, or economic proposal. You work with those who bring themselves to the table with enthusiasm. If you're playing by gentleman's rules, you step around those who insist on being obstacles. But, "no permanent friends, no permanent enemies" means you'll always have the room to critique policy ideas and economic proposals that injure our interests.

Many Dems held their tongues on the president while working to GOTV, and voting for him (I'm sure that's the case with every president ever -- it's not new to Obama). Everyone knew Obama was going to have an extraordinarily short honeymoon this year, because everyone knew the lame duck session was going to be a huge fight for those opposing cuts in Social Security (such as unions and c-3's who just worked their asses off helping Obama get elected).

As the lame duck session reaches it's crescendo and I start to see the old "you're not a loyal dem, you emo-firebagger," non-sense, I have no sympathy. "No permanent friends, no permanent enemies," means that among equals, you never bully people or show contempt because next week, next month or next year you're going to need them in your coalition.

The lame duck fight happening right now…the one to protect Social Security/Medicaid/Medicare…is not being fought "among equals." You've got Pete Peterson's coalition of CEOs, "Fix The Debt," and you've got "rank and file" dems (little old ladies, workers and college students) coming up against party leaders who can't/won't have our back against this odious proposal. Subbing for Rachel Maddow the other night, Ezra Klein pointed out that everyone on the beltway food chain fears losing access and influence, and so they are counting on us, the rank and file with no access or influence to risk, to get loud and be heard.

Let's get real. Obama governs as a right-of-center Dem who too-often has sided with interests that seriously hurt the economic security of the rank and file. It's our right and responsibility to stand up for our interests. This is about survival, not whether we get a big enough bonus this year.

So here it is, Mr. President: This Social Security cut terrifies people. I've seen old ladies break down in tears describing how they already can't afford rent and medicine. The fear and shame is shockingly palpable. Seniors simply can't cut anything else from their budgets, and it's unconscionable that we'd ask them to. Future generations like myself will have even fewer resources available beside Social Security. I'm 46 and I know no one with a pension. I know no one with more than $20,000 in their retirement account.

No one is speaking for those of us who are terrified: not any beltway journalist or elected political figure who peddles influence. The people who do speak up are…well, they are heroes.

And clearly, not everyone is hero material.


I know how I'd feel. Betrayed. I'm 45. I've paid into these programs for 27 years. There's a very good chance I'll become too sick to work years before 65. I already have days where I can't move. I have a pretty good idea of what 20 more years is going to do to my body and my ability to work.

To me there's certain things that are sacred, and our American social contract is at the top of that list. Wall Street has been ass-raping the middle class in slow motion since the housing bubble began. They want to dismantle every inch of our social contract: privatizing schools, roads, the military...plundering our pensions, our houses, our communities. When is anyone going to stand up to them?

Betrayed wouldn't quite cover it for me, actually. It would be a tragic loss for civilized society. It would be as heartbreaking, in a complete and total way, as knowing that someone destroyed the Mona Lisa, blew up the Statue of Liberty, or cut down the last redwood.

The social contract is something precious that we'll never get back. If they're allowed to "chip away" at it, you can kiss it goodbye. If it is saved, through the recognition of its importance to our identity, I bet you, it will never be touched again.

It's really THAT important. We either fight and win this one -- or lose, and kiss it all goodbye.
Group financed by incoming Speaker Will Weatherford (R) tries to link Castor Dentel (D) with convicted molestor Jerry Sandusky

http://blogs.orlandosentinel.com/news_politics/2012/11/group-financed-by-incoming-speaker-will-weatherford-tries-to-link-castor-dentel-with-convicted-molestor-jerry-sandusky.html
A group supporting Republican state Rep. Scott Plakon's re-election bid is sending last-minute advertisements that attempt to link Plakon's opponent, Democrat Karen Castor Dentel, to convicted child sex predator Jerry Sandusky.
Mailers began arriving Friday at homes in House District 30 in Orange and Seminole counties that on one side depict a grainy image of Castor Dentel, an elementary-school teacher in Maitland. And on the other: the image of a jumpsuit- and handcuff-clad Sandusky, the former Penn State University assistant football coach who in June was found guilty of 45 counts of child sexual abuse, convicted of molesting 10 boys over a 15-year period.
(snip)
The claim appears to be based on Castor Dentel's opposition to a measure passed in 2011 by the Republican-controlled Florida Legislature that eliminated tenure for public-school teachers. The measure was fiercely opposed by the Florida Education Association, of which Castor Dentel is a member.
(snip)
The mailer was paid for by a committee known only as the "Committee to Protect Florida." But records show the group is being financed in large part by Republican leaders in the Florida House – chiefly by incoming House Speaker Will Weatherford, R-Wesley Chapel...Weatherford has raised his money from an array of business interests.
One of his largest contributors is health-insurance giant Blue Cross Blue Shield
.
(snip)
more at link:
http://blogs.orlandosentinel.com/news_politics/2012/11/group-financed-by-incoming-speaker-will-weatherford-tries-to-link-castor-dentel-with-convicted-molestor-jerry-sandusky.html
If you haven't noticed already this election season, small businesses are the babies that every candidate wants to kiss. The National Federation of Independent Business (NFIB) exploits this trope with reckless abandon on their "I Built My Business" bus tour through swing states where they campaign exclusively for Republicans like "Taliban" Daniel Webster (who defeated Alan Grayson in 2010). As a matter of fact, when it comes to Republicans, no one is too far right for the NFIB, as they also endorse and donate to Todd "Legitimate Rape" Akin and Richard "Rape is God's Gift" Mourdock.
What's important to know though, is that the NFIB is engaging in identity theft, claiming that they represent small business when in reality they're advocating for policy that isn't in the interest of the vast majority of small business owners. Instead they represent the interests of big money donors like Karl Rove's Crossroads GPS.
The real face of NFIB
And so, Community Business Association of Florida held a counter-event at the NFIB campaign stop in Orlando today with throngs of rowdy protesters holding Karl Rove masks chanting "Who fibs? N-FIB!" And, "when the workers who built this are under attack, what do we do? Stand up, fight back!"
Here's a pic from the protest -- Orlando stepped up to the plate in a big way with the ONLY counter-protest so far along the whole NFIB tour.
Community Business Association came to tell NFIB that Halloween is over, and it's time to take off the mask. The NFIB calls itself "the voice of small business." But the facts run counter to this claim. As documented by the Center for Media and Democracy at NFIBexposed.org, NFIB is intensely partisan, takes millions in hidden donations and is under a congressional investigation and an IRS inquiry.
• NFIB is a partisan political group:
A 2009 survey of small business owners found that "33 percent of the respondents identified themselves as Republicans and 32 percent called themselves Democrats. Twenty-nine percent said they were independent or claimed no party affiliation." However, OpenSecrets.org data shows that in the 2012 election cycle, 98 percent of NFIB's PAC contributions have gone to Republican candidates.
• NFIB is a conduit for big secret donors:
In 2010, Karl Rove's Crossroads GPS made a $3.7 million grant to NFIB. That same year, NFIB reported spending $3.1 million on ads through Crossroads Media, LLC (Crossroads GPS's main media firm). In early 2012, NFIB established a new entity, "NFIB, The Voice of Free Enterprise," to accept donations from people and groups who are not small business owners. Of NFIB's $3.3 million in outside spending in the 2012 cycle so far, $1.9 million is through this new entity funded by non-small business owners.
• NFIB has come under congressional investigation:
Earlier this year, NFIB came under scrutiny from Congress for the millions of dollars in hidden money it was receiving. Leaders in Congress demanded that NFIB disclose its donors and membership size, which had been inflated in years past. NFIB refused and Congressman Raul Grijalva sent a letter to the IRS questioning the group's tax-exempt status.
• NFIB endorses Todd Akin while touting support for women small business owners:
NFIB's website highlights its "PowHER" campaign to recruit women business owners to join the organization, advertising that a portion of their dues will support breast cancer awareness. However, a portion of these dues also support the election of Todd "legitimate rape" Akin in the Missouri Senate race. NFIB endorsed Akin on October 22, even as many mainstream GOP groups continue to stay out of the race after his remarks about rape.
Learn more at
http://nfibexposed.org/
The culture war has been threatening to turn violent for many years.
Hate radio has manufactured thousands of sad nutters who want "to water the tree of Liberty" with the blood of people like us; people not like them.
The act of domestic terrorism at the Sikh Temple in Wisconsin today, along with the Unitarian murders in Knoxville, the attack on Gabby Giffords (actually 2 attacks if you count the one to her office), the guy who tried to
bomb the MLK parade in Spokane
, and
the American Front skinheads arrested here in Florida
planning to start a "race war," were all acts intended to terrorize...us.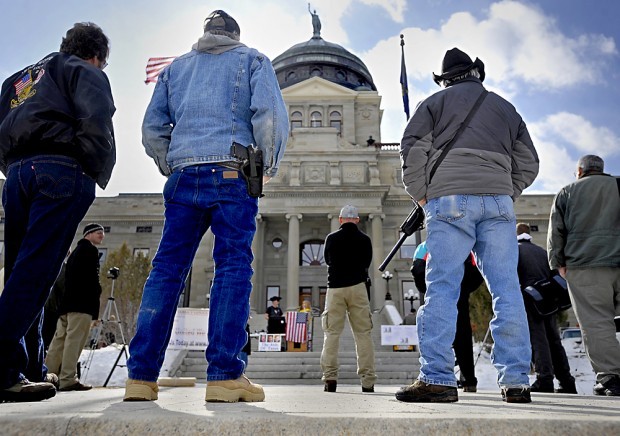 Following Facebook and Twitter today I see
no one is terrified by these acts
.
We're repulsed and saddened that these people who are enabled by the Michele Bachmanns and the Sharon Angles who're calling out "foreigners" and screeching for "second amendment remedies."
We're not terrified. Instead
we're sickened that our leaders have been so cowed and corrupted by the NRA
that our communities are now supplied with enough arms and ammunition to sustain a violent revolution. We're tired of the excuses for not reigning in this madness.
And we're likely to see more of it, closer to home, because nothing...ever...changes. Because "now's not the time" to have the talk about guns. Because "now's not the time" to reflect on the political dimensions of these killings.
Because "now" is just too damn inconvenient...
I'm supporting our local
Earned Sick Time campaign here in Orlando
, and I'm being asked a lot about why I think employers would oppose such a common sense measure. Ostensibly it makes sense to allow workers to earn 1 hour of sick time for every 37 hours worked (up to 56 hours a year). Who wants to be served food by someone with the flu?
In talking to elected officials who're campaigning for re-election, the talking point I'm hearing a lot is "no one should butt-in on the employer-employee relationship." As if your employer is a priest or doctor (while they've got no problem with telling your gynecologist how to practice her business).
By and large big business wants you to be threatened, insecure and unable to do anything about it. They want indentured servants -- prisoners, in effect. And as you'll see below in
this blog post from Tiny Revolution
, they aren't even ashamed to say so.
One of the positive things about our giant economic collapse has been an outbreak of honesty among the billionaires who run America. Now they seem to feel free to express how they truly feel about the rest of us.
Here are the
views of David Siegel
, timeshare mogul and star of the
new documentary Queen of Versailles
. He and his wife Jackie first got national attention for their attempt to build the largest house in America, a 90,000-square foot Versailles replica: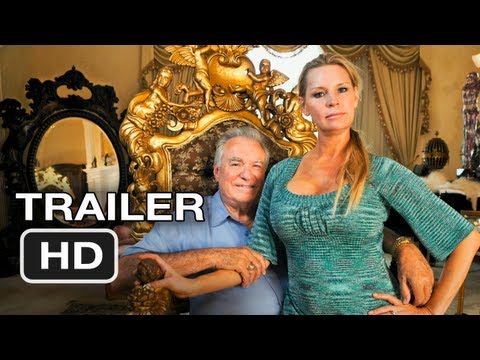 David and Jackie have been surprised by the criticism of their lifestyle. "So much negativity. You would think they would be happy for someone living the American dream," Jackie says. … As for the notion that the divide between the wealthy and everyone else is grotesquely wide, David says: "There's always been rich and poor, the 1 percent and the 99 percent." And then he adds, "It's like a prison. If you only have prisoners and no guards, you'd have chaos."
So that's pretty straightforward: America is like a prison, and all non-billionaires are the prisoners.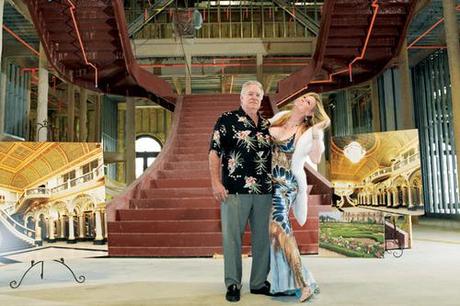 More here -- including how Siegel says he "won the election for George W. Bush"
http://www.tinyrevolution.com/mt/archives/003634.html
http://www.thenation.com/blog/169036/women-paid-sick-days#
Women for Paid Sick Days
Katrina vanden Heuvel on July 24, 2012 - 12:42 PM ET
Some policy questions are difficult. Here are a few easy ones:
Should people who handle food for a living have to work while contagious? Should sick kids be stuck at school because their parents are stuck at work? Should coming down with something cost you your job?
Most Americans say: No, no and no. Politicians are catching up with them, but not fast enough.
As I noted last winter, 2011 was the biggest year yet for paid sick leave, a common sense reform requiring employers to provide a minimum number of sick days, so low-wage workers can stay home sick without losing their pay or their jobs. After years of savvy, tenacious organizing, last year Seattle joined San Francisco and DC to become the nation's third paid sick leave city, and Connecticut's became the nation's first statewide law (Milwaukee passed a bill in 2009 but Scott Walker has overridden it).
Paid sick leave is the kind of pro-family policy that we should be able to take for granted in a civilized democracy.
By averting senseless firings, it reduces unemployment. By letting sick people stay home, it advances public health. In San Francisco, which in 2006 became the first city to mandate paid leave, even critics have changed their tune. In 2010,
the executive director of the Golden Gate Restaurant Association, which had decried the bill as a job killer, told Bloomberg Businessweek that it had turned out to be "the best public policy for the least cost. Do you want your server coughing over your food
?"
more on the Paid Sick Days campaign (including tools and resources) here:
http://paidsickdays.nationalpartnership.org/site/PageServer?pagename=psd_index
Nothing illustrates condescension quite like addressing folks as "you people." I believe when this phrase is used by those in power, they betray their own sociopathy. It's not difficult to measure your speech. Normal people who will never breathe the rarified air of a Romney fundraiser are able to do so everyday. Like when we tell our boss that "sure, it's no problem" working late for the umpteenth time this week. Or when there's a heated political discussion in the break room about what a stroke of genius the Laffer Curve was.
We hold our tongue b/c we know that we don't have the power not to.
These elite assholes flaunt their power when they speak down to us as "you people." What they're really saying is that we're too meaningless to matter, and they sure don't have to modify their speech to address with respect. To them, we are merely to be manipulated until they don't even have to refer to us at all...that is, when they have ALL THE POWER (and we are completely objectified for their profit and amusement).
Let's not forget that Ann Romney dropping the "you people" bomb was by way of telling us how little we deserve to know about their business dealings. She wants "us people" to know that
their money entitles them to walk all over us
. She wants "us people" to know that
their money EMPOWERS them to treat us like their servants
. And she want "us people" to vote for them.
Well, that's rich.
When Ross Perot addressed the NAACP as "you people," he was revealing exactly what he thought of blacks in America.
His language belied a particular form of Southern racism, that "you (black) people" know your place.
Ann Romney's use of this language has a similar goal. She wants "you (non-elite) people" to know your place. She wants "you (non-richy rich) people" to know that her people will crush us people under their pointy Pravda heels the first chance they get. She holds "us people" in contempt...we're out line...and if we don't watch it, someone will be sorry. As CEO of this country Mittens will see to that.
I'm outraged by this comment of hers, but I'm terrified that "those people" hold most of the power in this country. They might not have the White House at the moment, but they run nearly all the businesses, and their toadies who're lower on the corporate totem poles across this country have too much power to make our lives miserable in the form of unfair labor practices, wage suppression, and cronyism.
It's not enough for me to win this election -- we have to run THESE PEOPLE out of our lives for good.
http://www.nytimes.com/1992/07/12/us/the-1992-campaign-racial-politics-perot-speech-gets-cool-reception-at-naacp.html?pagewanted=all&src=pm

THE 1992 CAMPAIGN: Racial Politics; Perot Speech Gets Cool Reception at N.A.A.C.P.
By PETER APPLEBOME
Published: July 12, 1992

In his first campaign appearance before an organization of blacks, Ross Perot called today for racial harmony and said economic development was the answer to the problems of the nation's cities. But he elicited little response from the audience and left some listeners offended by what they said were patronizing or insensitive remarks.

(snip)

Talking about the nation's economic problems, Mr. Perot said: "Financially, at least, it's going to be a long, hot summer. I don't have to tell you who gets hurt first when this sort of thing happens, do I? You, your people do. Your people do. I know that and you know that."

One man called out objecting to the phrase. He called out again later when Mr. Perot said it was "your people" who suffer most from runaway crime.

Willie Clark, president of the N.A.A.C.P. branch in San Bernadino, Calif., said the overall tone of Mr. Perot's remarks and particularly his use of the phrase "your people" reflected how culturally out of touch he was with his audience. "When he said 'you people' or 'your people,' it was like waving a red flag in front of a bull," he said. "It's something white folks have used when they don't want to call you nigger, but they don't want to treat you like an equal."

(snip)

Mr. Perot left the N.A.A.C.P.'s convention immediately after the speech. Asked later if he was aware that he had offended some people, he said, "If I did, then I'm sorry."


Percent of people (including Republicans) who support banning insurers from denying coverage based on pre-existing conditions: 82%
Percent of people (including Democrats) who strongly oppose the individual mandate provision of the Affordable Care Act: 61%
Viewed as a whole, percent of people who support the Affordable Care Act: 44%
Who oppose: 56%
I don't expect the Supreme Court to strike down the Individual Mandate. It's too big of a bonus to the 1%, and we all know how much the Roberts Court LOVES them some 1%-ers. But, I'm not at all interested in this horse race. I'm much more interested in how we got here, and what we can do differently in the future.
To that end, I think this short article below is valuable. The stats above were lifted from it.
-- brook
What Ballot Initiative Campaigns Teach Us About the Popularity of the ACA
http://fdlaction.firedoglake.com/2012/06/25/what-ballot-initiative-campaigns-teach-us-about-the-popularity-of-the-aca/
If you talk to people who have run a few ballot initiative campaigns, they will tell you that it is very important to get the language perfect.
A ballot initiative may contain a lot of popular provisions, but one unpopular provision can easily cause it to be voted down by the people. The electorate can't separately decide on the individual components; it is forced to accept or reject the whole package.
Often initiatives are only as popular as their least popular provision. It's the weak link that breaks the chain.
We have seen the same basic dynamic at play with the lack of popular support for the Affordable Care Act. Once again a new Reuter-Ipsos poll confirms that there are many provision in the ACA that enjoy broad bipartisan support. For example 82 percent of Americans, including a majority of Republicans, support banning insurers from denying coverage based on pre-exisiting conditions. The problem is that the law doesn't only contain this popular provision. It also contains highly unpopular ones, like the individual mandate, which this poll found is opposed by 61 percent of Americans.
Voters judge the whole law as a single package, but the unpopular provisions tend to be given more weight in people's total analysis than the popular ones.
As a result of some deeply unpopular provisions dragging down overall support, only 44 back the law as a whole, while 56 percent oppose.
The whole law isn't unpopular despite containing popular provisions because, as some claim, Republicans brilliantly won the message war. It doesn't mean people are making blind partisan decisions because of the name "Obamacare." Obama is after all much more popular than Obamacare. It also doesn't mean people are against the law because they are ignorant of the "good things" in the law or don't understand the trade offs.
A Washington Post poll found just 42 percent want the Supreme Court to throw out the entire law, but when told throwing out the whole law was the only way to get rid of the mandate, support for complete repeal jumped to 55 percent.
(snip)
...if it became the more politically pragmatic solution to actually do so. And from what we're seeing lately regarding this issue, I believe it actually is becoming the more politically pragmatic solution.

By executive order, the president could reclassify marijuana from Schedule I to Schedule III or IV, as provided by law in the Controlled Substance Act. Pharmaceutical companies have won the reclassification of controlled substances. It's way past time for The People to also claim victory in the area.

Nothing would be smarter politically if the Democratic party is interested in guaranteeing young voter turnout. Marijuana laws hit young people particularly hard with the threat of incarceration, losing college financial aid, and having to report that you have an arrest record every time you apply for a job, for the rest of your life. There's no underestimating how much young people are aware of the insanity of these laws. And there's no underestimating the solidarity that could be generated by demonstrating good faith on this issue.

Rescheduling would also put an end to the ridiculous state vs federal dispute, allowing patients and dispensaries the freedom to treat pain while engaging in fair trade. It's humane and it's an issue of liberty.

From what I'm observing, people intend to vote Democratic, but they also intend to hold the party's feet to the fire to support us right back with policy decisions that reflect the popular will instead of the monied interest. This goes for many policy disputes beyond marijuana, from women's reproductive freedom to LGBT rights, wage issues and tax fairness.

We've turned a corner. We're seeing past personalities to the issues that impact our lives.

Obama can indeed make things right -- that's why we vote for him. He can make the issue of MMJ/drug war go away. It is within his power and ability. He just needs to do it. It's time.