Wed Jul 18, 2018, 12:02 PM
demmiblue (31,603 posts)
Alabama officers suspended for alleged 'white power' gesture [View all]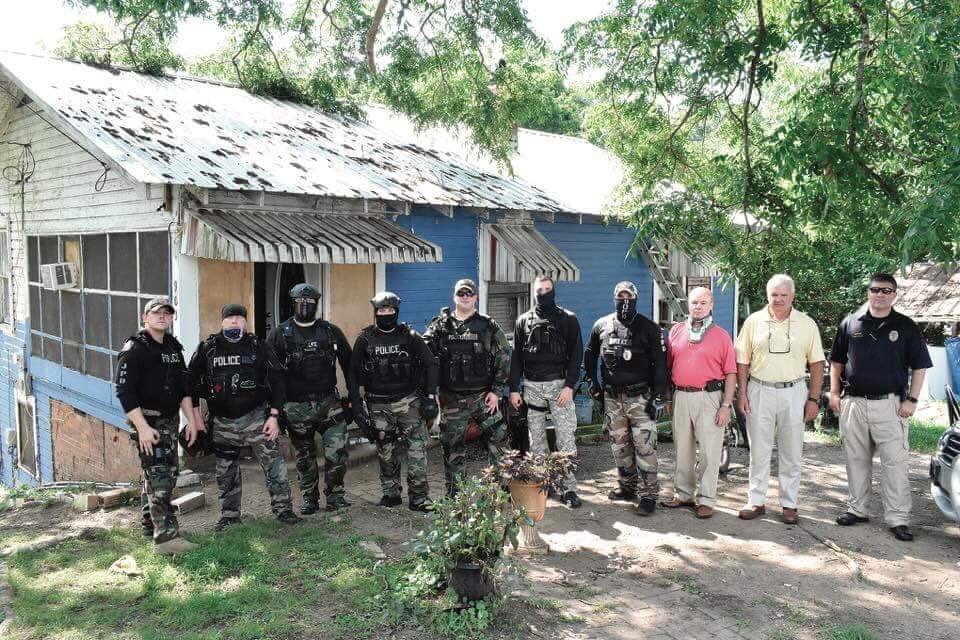 An Alabama mayor says four members of his city's police force have been suspended for making a hand gesture some say is a hate symbol.
Jasper Mayor David O'Mary tells news outlets the four Jasper officers have been suspended and will lose a week's pay following the publication of a photograph in the Jasper Daily Mountain Eagle on July 12. O'Mary is pictured in that photo alongside several officers, four of whom are making an upside-down "OK" sign with their fingers. He says some have claimed the gesture is meant to express "white power."
The mayor says he arranged that photo to recognize the narcotics team following a drug bust. He says he hasn't asked the officers what they meant by the gesture, but says they showed "poor judgment."
http://www.chicagotribune.com/news/nationworld/ct-alabama-police-white-power-gesture-20180717-story.html
22 replies, 1500 views
Replies to this discussion thread
22 replies
Author
Time
Post

Alabama officers suspended for alleged 'white power' gesture

[View all]

demmiblue
Jul 2018
OP
Scurrilous
Jul 2018
#1
malaise
Jul 2018
#2
sarah FAILIN
Jul 2018
#7
Scurrilous
Jul 2018
#9
HopeAgain
Jul 2018
#3
superpatriotman
Jul 2018
#4
sarah FAILIN
Jul 2018
#6
sarah FAILIN
Jul 2018
#5
Lee-Lee
Jul 2018
#10
sarah FAILIN
Jul 2018
#14
Lee-Lee
Jul 2018
#16
sarah FAILIN
Jul 2018
#21
Lee-Lee
Jul 2018
#8
bettyellen
Jul 2018
#11
Lee-Lee
Jul 2018
#13
bettyellen
Jul 2018
#17
Post removed
Jul 2018
#18
bettyellen
Jul 2018
#20
TheBlackAdder
Jul 2018
#12
Lee-Lee
Jul 2018
#15
CakeGrrl
Jul 2018
#22
Floyd R. Turbo
Jul 2018
#19