Sun Oct 20, 2019, 11:02 AM
Soph0571 (6,035 posts)
A horrid feudalistic quagmire with a flank of nationalist bollocks. [View all]
The vapid response from Trump supporters and the republicans to the illegal actions of Trump in the last week alone tell us something very interesting about the serf mentality of his most ardent fans, desperate to cling onto the 'strong man' lord in their lives. It is very like Russia if you think about it. They have always looked to a 'strong father' of the nation since the days of the Tsars, it is why democracy has never really taken off particularly well over there. They are so used to being told what to do and to never question the leadership that it is ingrained in the nations psyche... hhhhmmmm.
The thing about the fascist and authoritarian strongmen models is that they really love the feudal system, and they use the stupid saps that are their most ardent fans to reinforce the idea that the leader cannot break the law because he is above law. You cannot question the leader; the leader is always right. All hail the leader.
Those that pull the levers of power, encourage this cult like devotion because it fits their ends. What they want is a system based entirely on privilege, their privilege of course. It is evident in the way they defend Trump's repeated and blatant criminal acts. They are trying to sell the shtick that those crimes don't count because he is the supreme leader. They want to enforce a cultural shift in the nation, that the law does not apply equally, that rather than being a nation of laws and equality, if certain 'types' do wrong this does not matter one jot as they are the Lords of the Land, the King, The Emperor or the power behind the throne. The law does not apply to the ruling elite. It only applies to the commoner dontcha know.
So terribly feudal.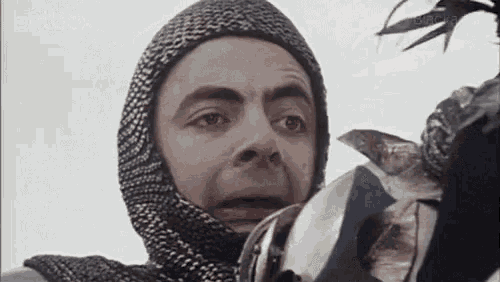 16 replies, 1204 views
Replies to this discussion thread
16 replies
Author
Time
Post

A horrid feudalistic quagmire with a flank of nationalist bollocks.

[View all]

Soph0571
Oct 20
OP
Kid Berwyn
Oct 20
#1
Soph0571
Oct 20
#4
I_UndergroundPanther
Oct 20
#11
Wounded Bear
Oct 20
#2
Soph0571
Oct 20
#6
Wounded Bear
Oct 20
#9
I_UndergroundPanther
Oct 20
#10
Mc Mike
Oct 20
#3
Soph0571
Oct 20
#5
Haggis for Breakfast
Oct 21
#16
saidsimplesimon
Oct 20
#7
Soph0571
Oct 20
#8
keithbvadu2
Oct 21
#12
58Sunliner
Oct 21
#13
IronLionZion
Oct 21
#14
CaliforniaPeggy
Oct 21
#15