Sun Mar 29, 2020, 10:59 AM
TheBlackAdder (16,539 posts)
Mask Material --Think Out of the Box: How about HEPA Home Air Conditioning Unit Filters? [View all]
.
A TBA brain fart:
Filtrete 2800 or 2200
model home filters
And, since the material is accordioned, the amount of unfolded media is 4-5 larger than the box.
https://www.filtrete.com/3M/en_US/filtrete/products/?N=4315+3292675507+3294529207&rt=rud
Attracts and captures microscopic particles such as smoke, cough and sneeze debris, bacteria and viruses—and large particles, including lint, household dust and pollen
EDIT: They could also be cut into circles , rectangles and stacked and used as makeshift respirator mask filters.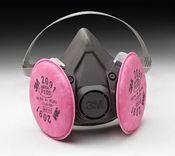 .
21 replies, 749 views
Replies to this discussion thread
21 replies
Author
Time
Post

Mask Material --Think Out of the Box: How about HEPA Home Air Conditioning Unit Filters?

[View all]

TheBlackAdder
Mar 2020
OP
Merlot
Mar 2020
#1
happybird
Mar 2020
#4
happybird
Mar 2020
#2
Merlot
Mar 2020
#8
gibraltar72
Mar 2020
#3
In_The_Wind
Mar 2020
#7
dweller
Mar 2020
#5
dalton99a
Mar 2020
#6
Merlot
Mar 2020
#9
TheBlackAdder
Mar 2020
#12
WePurrsevere
Mar 2020
#10
Jersey Devil
Mar 2020
#11
TheBlackAdder
Mar 2020
#13
ornotna
Mar 2020
#14
Jersey Devil
Mar 2020
#15
ornotna
Mar 2020
#17
TheBlackAdder
Mar 2020
#18
CrispyQ
Mar 2020
#16
KY_EnviroGuy
Mar 2020
#19
TheBlackAdder
Mar 2020
#20
KY_EnviroGuy
Mar 2020
#21