Fri Jul 17, 2020, 12:06 PM
Celerity (22,344 posts)
Laura Ingraham's Descent Into Despair [View all]
At some point, her Reaganite optimism slowly hardened into something better described as a form of apocalyptic pessimism.
https://www.theatlantic.com/ideas/archive/2020/07/laura-ingrahams-descent-into-despair/614245/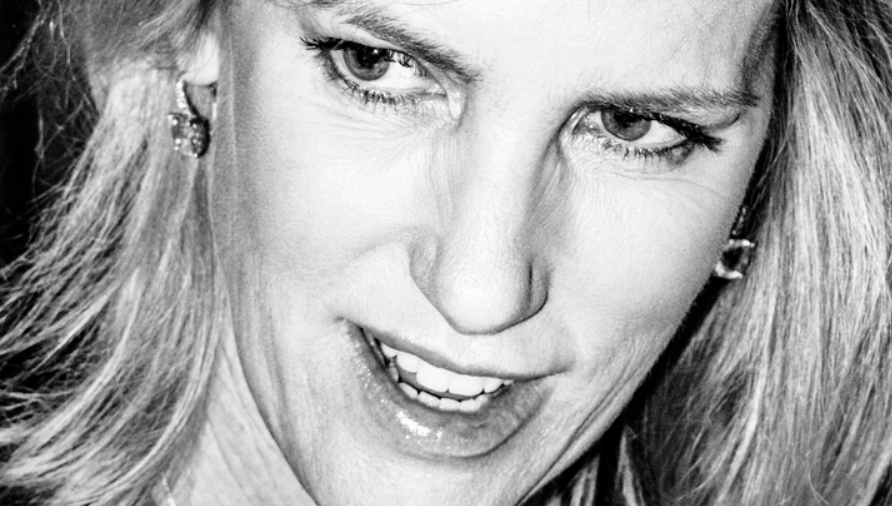 "It was cocktail hour on the opening day of the new, Republican-dominated Congress, and the long, chandelier-lighted parlor of David Brock's town house in Georgetown was filling up with exuberant young conservatives fresh from events on the Hill." That was the opening sentence, in 1995, of a New York Times Magazine cover story called "The Counter Counterculture." The author was the late James Atlas, and one by one, he introduced a series of characters. There was young David Brooks, then of The Wall Street Journal's editorial page. There was Brock himself, best known at the time for his vicious investigations into the personal affairs of President Bill Clinton. There was David Frum—now a writer for The Atlantic—and his wife, Danielle Crittenden, with whom, years later, I co-wrote a Polish cookbook.
There are amusing details—expensive Georgetown restaurants where educated conservative elites pour scorn upon educated liberal elites—but the tone of the article was not negative. It included a parade of other names and short profiles: Bill Kristol, John Podhoretz, Roger Kimball, Dinesh D'Souza. I knew most of them at the time the article appeared. I was then working in London for The Spectator, a conservative political magazine, and my relationship to this group was that of a foreign cousin who visited from time to time and inspired mild interest, but never quite made it to the inner circle. I wrote occasionally for The Weekly Standard, edited by Kristol; for The New Criterion, edited by Kimball; and once for the Independent Women's Quarterly, then edited by, among others, Crittenden.
I also knew, slightly, a woman whose appearance, in a leopard-skin miniskirt, was the most notable thing about the magazine's cover photograph: Laura Ingraham, who had been a clerk to Supreme Court Justice Clarence Thomas and was then an attorney at a tony law firm. In the penultimate paragraph Atlas finds himself, near midnight, "careering through the streets of downtown Washington with Brock in Ingraham's military-green Land Rover at 60 miles an hour looking for an open bar while the music of Buckwheat Zydeco blasted over the stereo." As the Fox News presenter whose career is most closely tied to President Donald Trump, Ingraham is now far more famous than she was back then. She spoke for Trump at the Republican convention, in 2016; during the coronavirus pandemic, she has risen to prominence once again, not just supporting him but pushing him to "reopen" the country with maniacal fervor, accusing those who urge caution of having a political bias.
Nevertheless, she still occasionally reconfirms, on her television programs or in public speeches, the main thing I associated her with in the 1990s: a devotion to Ronald Reagan and Reaganism, the same devotion that would have been shared, back then, by all of those people at Brock's cocktail party. Or perhaps devotion to Reagan is a bit too specific. What really held that group together—and what drew me to it as well—was a kind of post–Cold War optimism, a belief that "we had won," that the democratic revolution would now continue, that more good things would follow the collapse of the Soviet Union. This wasn't the nostalgic conservatism of the English, or the hard-right nationalism found elsewhere in Europe; this was something more buoyant, more American—an optimistic conservatism that wasn't backward-looking at all. Although there were darker versions, at its best it was energetic, reformist, and generous, predicated on faith in the United States, a belief in the greatness of American democracy, and an ambition to share that democracy with the rest of the world.
snip
12 replies, 1505 views
Replies to this discussion thread
12 replies
Author
Time
Post

Laura Ingraham's Descent Into Despair

[View all]

Celerity
Jul 2020
OP
still_one
Jul 2020
#1
TomCADem
Jul 2020
#2
Mike 03
Jul 2020
#3
Celerity
Jul 2020
#5
Mike 03
Jul 2020
#4
Nevilledog
Jul 2020
#6
bluedye33139
Jul 2020
#7
electric_blue68
Jul 2020
#9
bluedye33139
Jul 2020
#10
Midnight Writer
Jul 2020
#8
hatrack
Jul 2020
#11
JHB
Jul 2020
#12