Wed Nov 11, 2020, 04:14 PM
babylonsister (167,140 posts)
GOP senator: Biden Cabinet picks will be a 'discussion' with Republican Senate [View all]
Screw them and the horse they rode in on, seriously. Another reason to send $ to GA. And people outside of the political mainstream shouldn't be considered? Toomey, where did Ivanka and Jared fall? Delusional and so very hypocritical.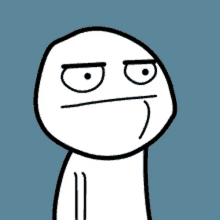 GOP senator: Biden Cabinet picks will be a 'discussion' with Republican Senate
By Jordain Carney - 11/11/20 02:23 PM EST
Sen. Pat Toomey (R-Pa.) said on Wednesday that he expected the nomination process for President-elect Joe Biden's Cabinet to be an "ongoing discussion" with Senate Republicans, if they hold on to the majority.
Toomey's comments come as Democrats worry that a Republican Senate majority could force Biden to negotiate over his picks for top administration positions and block nominees they view as too progressive.
Toomey said during a Washington Post Live interview that Cabinet picks were a "shared responsibility" between the president and the Senate majority.
"The president should get significant deference ... and I think that is, that is important. Having said that, especially when you have divided government ... we've got to recognize we've got a responsibility: advice and consent," Toomey said.

"So I think people who are well outside of the political mainstream don't belong in really important, senior-level, Cabinet-type posts. And that's why that will be an ongoing discussion, I think, between a Republican Senate and Joe Biden," Toomey added.
more...
https://thehill.com/homenews/senate/525517-gop-senator-biden-cabinet-will-be-a-discussion-with-republican-senate
34 replies, 1456 views
Replies to this discussion thread
34 replies
Author
Time
Post

GOP senator: Biden Cabinet picks will be a 'discussion' with Republican Senate

[View all]

babylonsister
Nov 2020
OP
soothsayer
Nov 2020
#1
TheBlackAdder
Nov 2020
#21
hedda_foil
Nov 2020
#25
Iris
Nov 2020
#2
Binkie The Clown
Nov 2020
#3
SoonerPride
Nov 2020
#6
TruckFump
Nov 2020
#4
SoonerPride
Nov 2020
#5
Hermit-The-Prog
Nov 2020
#33
SoonerPride
Nov 2020
#34
In It to Win It
Nov 2020
#7
Sherman A1
Nov 2020
#8
texasfiddler
Nov 2020
#9
lagomorph777
Nov 2020
#17
Boogiemack
Nov 2020
#10
lagomorph777
Nov 2020
#15
EndlessWire
Nov 2020
#11
MagickMuffin
Nov 2020
#12
BGBD
Nov 2020
#13
lagomorph777
Nov 2020
#14
Bleacher Creature
Nov 2020
#16
Maven
Nov 2020
#18
C_U_L8R
Nov 2020
#19
OAITW r.2.0
Nov 2020
#20
Bayard
Nov 2020
#22
crickets
Nov 2020
#23
Vinca
Nov 2020
#24
roamer65
Nov 2020
#26
babylonsister
Nov 2020
#31
Tarc
Nov 2020
#32
DeminPennswoods
Nov 2020
#27
GoCubsGo
Nov 2020
#28
andym
Nov 2020
#29
WyattKansas
Nov 2020
#30