Wed Feb 24, 2021, 12:12 AM
Yo_Mama_Been_Loggin (90,142 posts)
Texas Party Store Sells Ted Cruz Piatas After Cancun Fiasco [View all]
Aparty store in Dallas has begun selling piņatas of Senator Ted Cruz designed to look as the Republican lawmaker appeared in now-viral photos during his return trip from Cancun last week.
The Texas Republican received significant backlash after he and his family decided to travel to the Mexican tourist destination while millions of Texans were without power and water amid severe winter weather conditions. After news of his Wednesday afternoon escape to Mexico broke, Cruz quickly booked a return trip to Texas and apologized. However, the mockery and memes have persisted, and now ABC Party HQ in Dallas has gotten in on the action.
"We just see it as something trending in the news, and want to provide a good laugh for people during these difficult times," Carlos De La Fuente, one of store's owners, told Newsweek Tuesday morning. Local station NBC News 5 DFW first reported on the Cruz piņatas.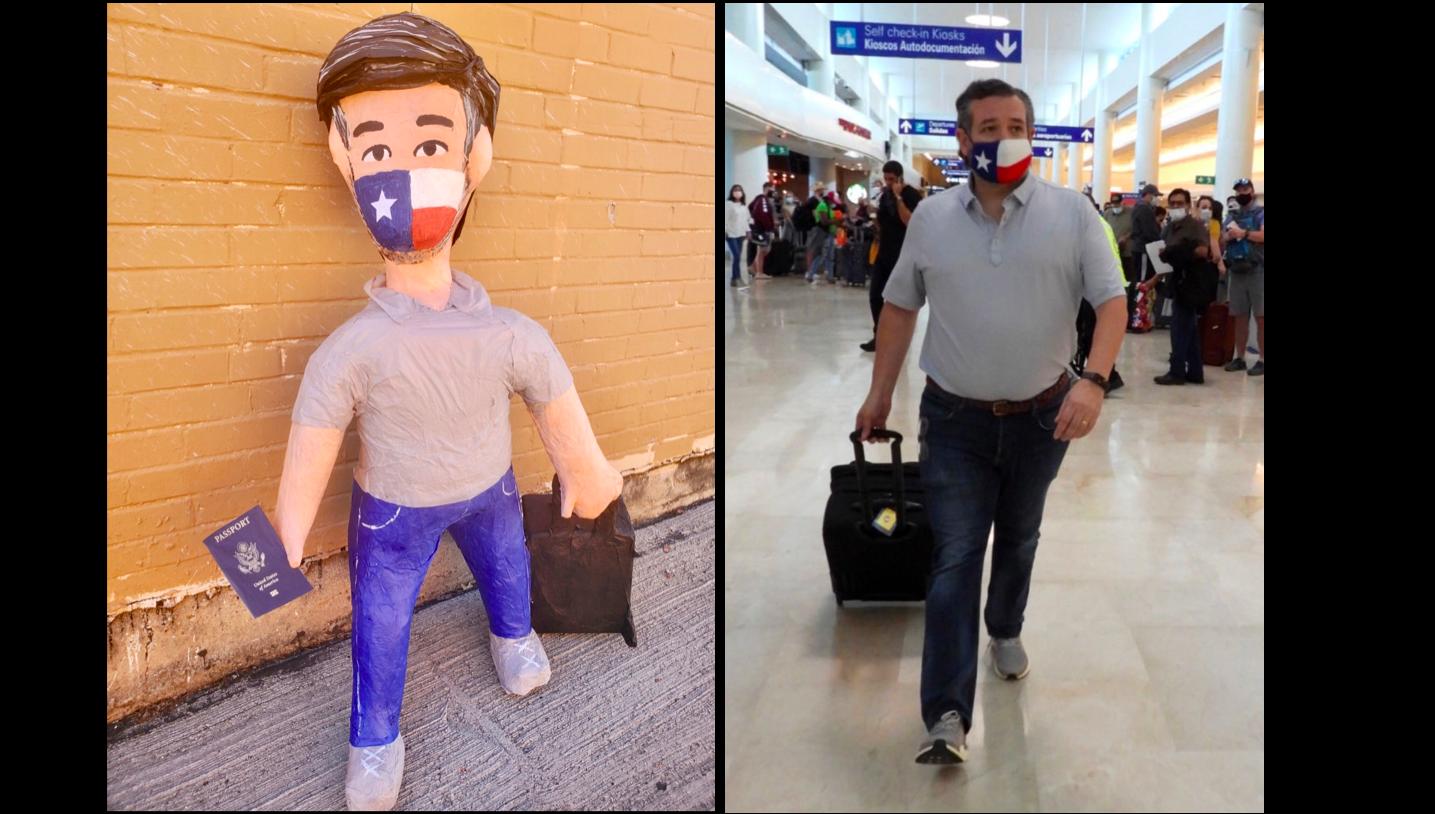 The piņata depicts Cruz wearing the gray polo shirt, jeans, gray sneakers and Texas flag mask he was photographed wearing on his return trip from Cancun last week. He's holding an American passport in one hand and pulling a rolling suitcase with the other. It stands about three and a half feet tall and sells for $100. Those interested in purchasing the piņata need to place a preorder and be prepared to wait up to two weeks for it to be finished.
https://www.newsweek.com/texas-party-store-sells-ted-cruz-pinatas-after-cancun-fiasco-1571338
14 replies, 1789 views
Replies to this discussion thread
14 replies
Author
Time
Post

Texas Party Store Sells Ted Cruz Piatas After Cancun Fiasco

[View all]

Yo_Mama_Been_Loggin
Feb 2021
OP
tanyev
Feb 2021
#1
Blue Owl
Feb 2021
#3
FlyingPiggy
Feb 2021
#4
lame54
Feb 2021
#10
burrowowl
Feb 2021
#11
Deep State Witch
Feb 2021
#2
MurrayDelph
Feb 2021
#5
Marie Marie
Feb 2021
#6
demtenjeep
Feb 2021
#7
KY_EnviroGuy
Feb 2021
#8
lame54
Feb 2021
#9
Skittles
Feb 2021
#12
cstanleytech
Feb 2021
#13
JI7
Feb 2021
#14