16. World support for violence against civilians (the US leads):
Sun Dec 20, 2015, 05:26 PM
Dec 2015
http://www.gallup.com/poll/157067/views-violence.aspx
While the majority of world citizens agree that military attacks targeting civilians are never justified, a decade after 9/11, there is a wide range in the level of support for this view. A clear majority in Asia and MENA (Middle East and North Africa) find military attacks against civilians unacceptable. This is not surprising considering the acute conflicts raging in Afghanistan, Pakistan, Iraq, and other parts of the Middle East.

In contrast, regionally, residents of the U.S. and Canada are most likely to say that military attacks against civilians are sometimes justified. Americans are the most likely population in the world (49%) to believe military attacks targeting civilians is sometimes justified, followed by residents of Haiti and Israel (43%).
[URL=
.html][IMG]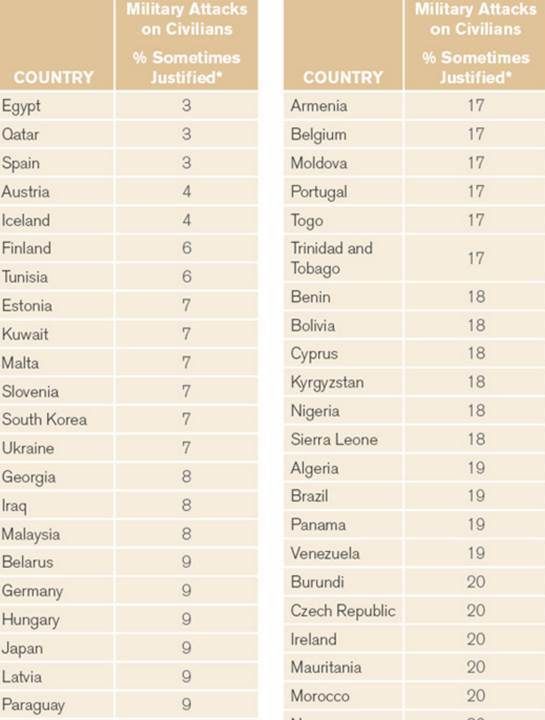 [/IMG][/URL]
[URL=
.html][IMG]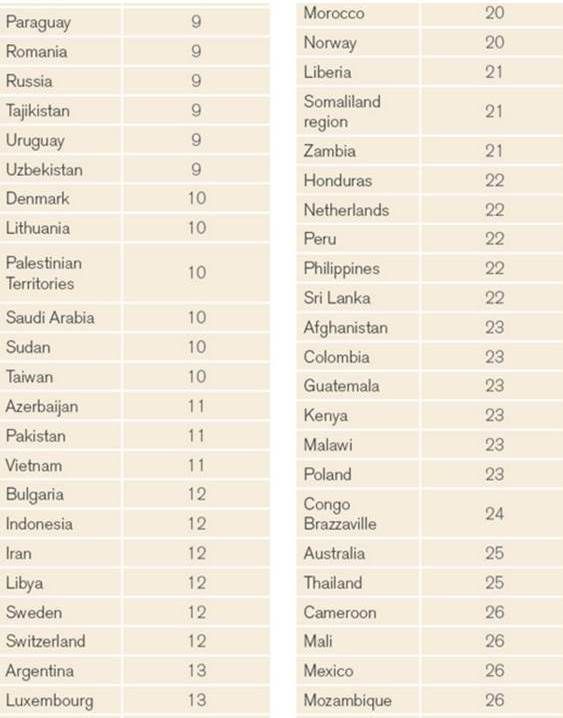 [/IMG][/URL]
[URL=
.html][IMG]
[/IMG][/URL]
Edit history
Please
sign in
to view edit histories.
73 replies
= new reply since forum marked as read
Highlight:
None

Don't highlight anything
5 newest

Highlight 5 most recent replies
Recommended

Highlight replies with 5 or more recommendations