Sat Nov 21, 2020, 07:17 AM
Omaha Steve (78,654 posts)
Court: Tennessee can enforce Down syndrome abortion ban [View all]
Source:
AP
By KIMBERLEE KRUESI
NASHVILLE, Tenn. (AP) — A federal appeals court ruled Friday that Tennessee can begin outlawing abortions because of a prenatal diagnosis of Down syndrome, as well as prohibit the procedure if it's based on the race or gender of the fetus.
Tennessee Republican Gov. Bill Lee enacted the so-called "reason bans" earlier this year as part of a sweeping anti-abortion measure. The law gained national attention because it banned abortion as early as six weeks — making it one of the strictest in the country — but it included several other anti-abortion components.
The law was immediately blocked by a lower federal court just hours after Lee signed it into law.
However, the 6th Circuit Court of Appeals' decision will allow the state to enforce the reason bans while abortion rights groups continue their court battle against that law.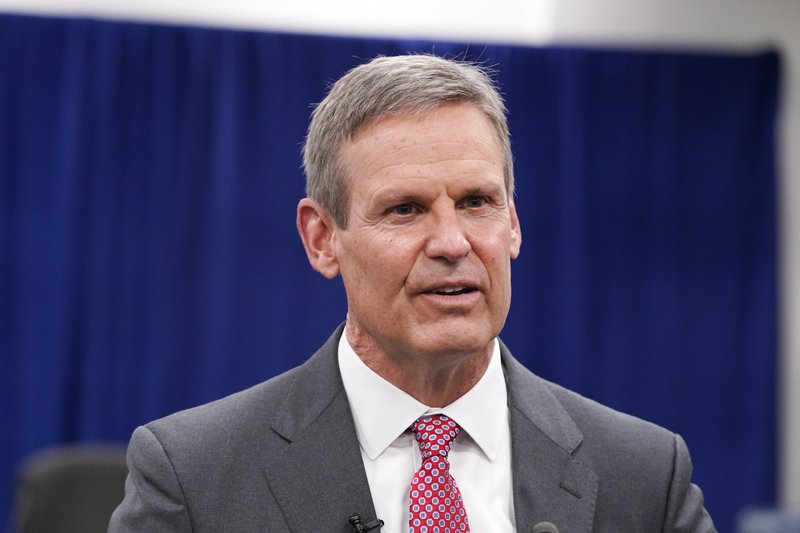 FILE - In this Nov. 10, 2020, file photo, Tennessee Gov. Bill Lee speaks with reporters in Nashville, Tenn. A federal appeals court ruled Friday, Nov. 20, 2020, that Tennessee can begin outlawing abortions because of a prenatal diagnosis of Down syndrome, as well prohibit the procedure if it is based on the race or gender of the fetus. Earlier this year, Lee enacted the so-called "reason bans" as part of a sweeping anti-abortion measure that he signed earlier this year. (AP Photo/Mark Humphrey, File)
Read more:
https://apnews.com/article/tennessee-down-syndrome-courts-6c95681e7c7dfc8d2d94a0ee4a7723c2
38 replies, 2553 views
Replies to this discussion thread
38 replies
Author
Time
Post

Court: Tennessee can enforce Down syndrome abortion ban

[View all]

Omaha Steve
Nov 2020
OP
bucolic_frolic
Nov 2020
#1
iluvtennis
Nov 2020
#22
Iggo
Nov 2020
#27
Freddie
Nov 2020
#2
heckles65
Nov 2020
#10
cab67
Nov 2020
#11
CTyankee
Nov 2020
#20
Ms. Toad
Nov 2020
#33
marble falls
Nov 2020
#3
Omaha Steve
Nov 2020
#7
marble falls
Nov 2020
#18
Hekate
Nov 2020
#4
mdbl
Nov 2020
#5
pazzyanne
Nov 2020
#8
area51
Nov 2020
#9
pazzyanne
Nov 2020
#15
deurbano
Nov 2020
#21
pazzyanne
Nov 2020
#23
Tiger8
Nov 2020
#19
DENVERPOPS
Nov 2020
#30
JI7
Nov 2020
#38
CatLady78
Nov 2020
#6
Algernon Moncrieff
Nov 2020
#12
pnwmom
Nov 2020
#29
SunSeeker
Nov 2020
#31
Nay
Nov 2020
#36
roamer65
Nov 2020
#13
JustABozoOnThisBus
Nov 2020
#16
roamer65
Nov 2020
#28
JustABozoOnThisBus
Nov 2020
#34
Fla Dem
Nov 2020
#14
McCamy Taylor
Nov 2020
#17
RobinA
Nov 2020
#25
KWR65
Nov 2020
#24
ChazII
Nov 2020
#26
Polybius
Nov 2020
#32
andym
Nov 2020
#35
TexasBushwhacker
Nov 2020
#37