Tue Sep 14, 2021, 04:43 PM
Omaha Steve (82,286 posts)
Egypt opens ancient tomb of King Djoser after restoration [View all]
Source:
AP
By MOHAMED WAGDY
SAQQARA, Egypt (AP) — Egypt on Tuesday showcased an ancient tomb structure belonging to the cemetery complex of King Djoser, a pharaoh who lived more than 4,500 years ago, following extensive restorations of the site.
The structure — known as the Southern Tomb — is largely underground and includes a labyrinth of corridors, decorated with hieroglyphic carvings and tiles. A central funeral shaft houses a massive granite-clad sarcophagus from Egypt's Third Dynasty.
However, the pharaoh was not actually buried there but in the famed Step Pyramid nearby. The two structures make up part of the Saqqara complex near Cairo — one of the country's richest archeological sites. The Step Pyramid is the oldest known pyramid and one of the first examples of monumental architecture from the ancient world, according to UNESCO. It is believed to have been the inspiration for the Pyramids at Giza.
Egypt's Ministry of Antiquities and Tourism said the opening this week of the tomb structure marked the completion of restoration work that started in 2006 and included reinforcing of the underground corridors, refurbishing the carvings and the tiled walls, and installing lighting. As of Tuesday, the tomb opened to the public.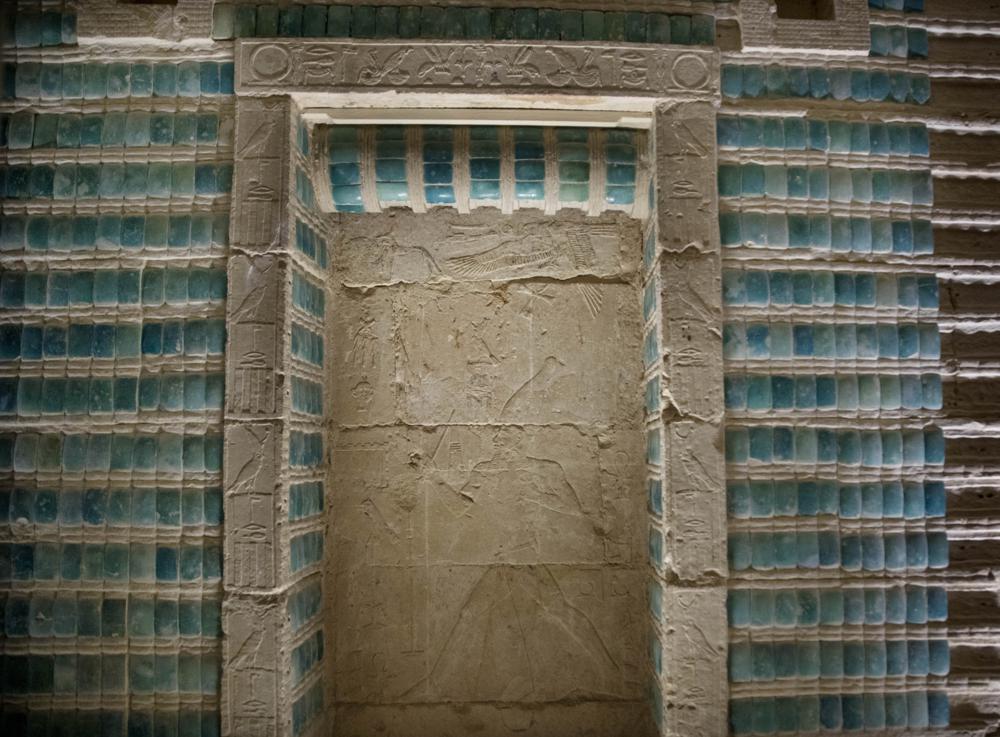 Inscriptions adorn the wall of the southern cemetery of King Djoser, after its restoration, near the famed Step Pyramid, in Saqqara, south of Cairo, Egypt, Tuesday, Sept. 14, 2021. (AP Photo/Nariman El-Mofty)
Read more:
https://apnews.com/article/middle-east-africa-egypt-cairo-science--cef2f2d37305aebb6015d23f2a13cb38
10 replies, 1868 views
Replies to this discussion thread
10 replies
Author
Time
Post

Egypt opens ancient tomb of King Djoser after restoration

[View all]

Omaha Steve
Sep 14
OP
sinkingfeeling
Sep 14
#1
Chin music
Sep 14
#2
BumRushDaShow
Sep 14
#3
Chin music
Sep 14
#4
central scrutinizer
Sep 14
#5
Star-Thrower
Sep 14
#6
jeffreyi
Sep 14
#7
byronius
Sep 14
#8
Shanti Shanti Shanti
Sep 14
#9
George II
Sep 14
#10