Welcome to DU!
The truly grassroots left-of-center political community where regular people, not algorithms, drive the discussions and set the standards.
Join the community:
Create a free account
Support DU (and get rid of ads!):
Become a Star Member
(97,078 posts)
Sat Jan 15, 2022, 06:39 AM
Jan 2022
White House: Russia prepping pretext for Ukraine invasion [View all]
Source: AP

By AAMER MADHANI, NOMAAN MERCHANT and VLADIMIR ISACHENKOV

WASHINGTON (AP) — U.S. intelligence officials have determined a Russian effort is underway to create a pretext for its troops to further invade Ukraine, and Moscow has already prepositioned operatives to conduct "a false-flag operation" in eastern Ukraine, according to the White House.

White House press secretary Jen Psaki said on Friday the intelligence findings show Russia is also laying the groundwork through a social media disinformation campaign that frames Ukraine as an aggressor that has been preparing an imminent attack against Russian-backed forces in eastern Ukraine.

Psaki charged that Russia has already dispatched operatives trained in urban warfare who could use explosives to carry out acts of sabotage against Russia's own proxy forces — blaming the acts on Ukraine — if Russian President Vladimir Putin decides he wants to move forward with an invasion.

"We are concerned that the Russian government is preparing for an invasion in Ukraine that may result in widespread human rights violations and war crimes should diplomacy fail to meet their objectives," Psaki said.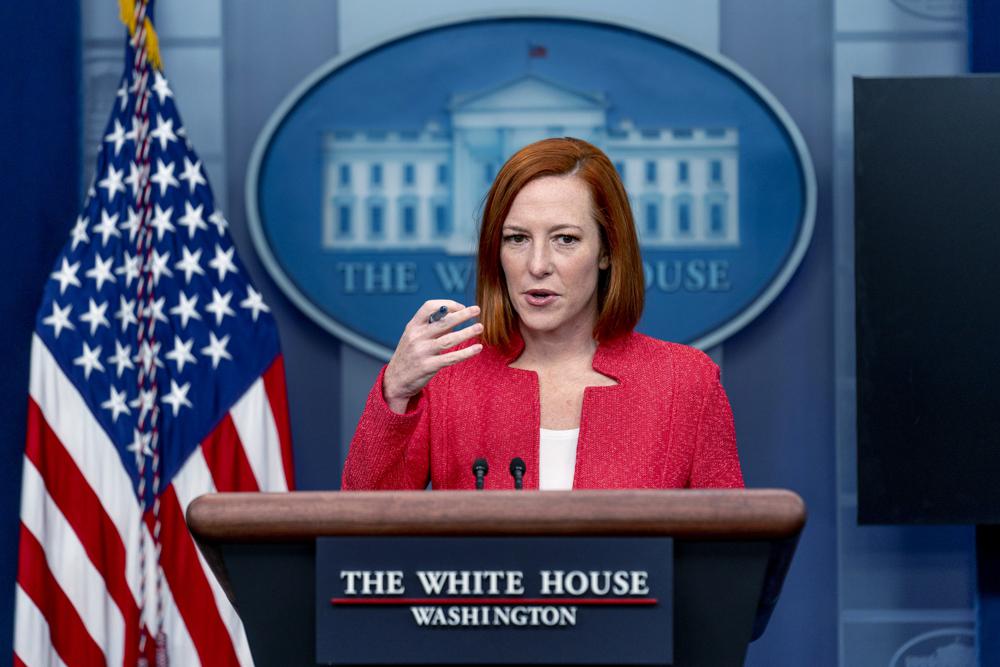 White House press secretary Jen Psaki speaks at a press briefing at the White House in Washington, Friday, Jan. 14, 2022. (AP Photo/Andrew Harnik)


Read more: https://apnews.com/article/europe-russia-media-ukraine-vladimir-putin-f24e6bd400e20d7890daff371cd80eb2

9 replies
= new reply since forum marked as read
Highlight:
None

Don't highlight anything
5 newest

Highlight 5 most recent replies
Recommended

Highlight replies with 5 or more recommendations