Sun Sep 13, 2020, 02:20 PM
UTUSN (62,250 posts)
When the bell tolls, it can toll *unexpectedly* [View all]
What set this off on the *unexpected* side of bells was Soph0571's thread
https://www.democraticunderground.com/10181403983
, wherein she touched on it. But best vibes to her SO and her, and admiration for both and for her stalwart humor under the circumstances.
******** So nostalgia grows fonder ever the further back in time it reaches, and a decade after my 4 yrs stint in the Navy I started to get misty about it forgetting how I counted the days while in it. Details here and there looking better. One was about the Ship's Bell, especially on my smaller first ship where it was more prominent, and then at a flea market or second hand "antique" store, there was a small brass bell with a figure or animal of some kind as a handle, and that started the collection mania going. And going and going. And a few people would bring me one from their tours. I like only brass or other metal ones, and I graciously accepted glass and China ones until the benefactors departed when I would re-gift those.
Anyway, I don't even have a count of how many there are, at least fifty, and several years ago reached the point of NO MORE BELLS, but Collectors out there know that there's always ONE MORE MUST HAVE.
First up here is the *actual* ship's bell that inspired my craze. The Popeye shows how I used a bell I didn't like to put a Popeye PIN on it. Then there's the clapper-LESS bell, for use in *striking* it with a mallet or soft drum stick. And as for the outside big ranch bell, I haven't rung it since SHITLER took power and expect to ring it starting, hopefully, on November 3 or thereabouts.
**********BUT the theme is the *UNEXPECTED* side of bells, as Soph0571 broached. As can be seen from the dust on them in the pics, my bells basically just sit on the shelf. But when the collecting was new, I was focused on the WELCOME side of bell ringing, thinking everybody felt that way, until these three episodes taught me something.
EPISODE 1: For a short period I took one or another of the bells with me to Happy Hour and when the bartender was at the other end of the bar or otherwise slow to come around, I would ring my bell and for a few times at different places, everybody laughed and had a cheery old time. Until at this one place, where the bartender was originally from another country, after the first couple of times came to me politely yet deadly earnestly to ask me not to ring it. She said that in her country of origin, a bell was used at school, that she hated school and bells, so please stop. I didn't take it seriously, and a bit later an elderly customer took up the place next to me and waited overly long for the bartender to come, and I took out my bell and said to him, "Here, ring this!1" He did. And boy did the bartender respond!1 She rushed over directly to me and I thought she was going to jump over the bar to strangle me, saying "If you ring that damned thing ONE MORE TIME…!1"
EPISODE 2: So when I first acquired the big ranch bell and hung it in the tree, a friend visited and I was showing her around and when we got to the bell, I rang it smartly, the way it should be rung, smartly with disciplined vigor. Then suddenly the neighbor fellow next door came *TEARING* from around the corner of his house like with his hair on fire!1 When he saw us just standing there, he pulled himself up short, let his hair fire go out and walked back, head down pondering.
EPISODE 3: In one of those browsing stores full of miscellaneous goods and knickknacks and whatever, there were only the sales clerk busy in a back corner and me in the place. I browsed and browsed and finally found something and went to the front station to pay. The clerk didn't notice me standing waiting. There was a DESK BELL on the station. But I had learned my lesson about bells, so just kept waiting for the clerk, who finally saw me and came rushing up, saying, "Sir, why didn't you ring the bell?!1" I said, ruefully, "No, no… no problem!1"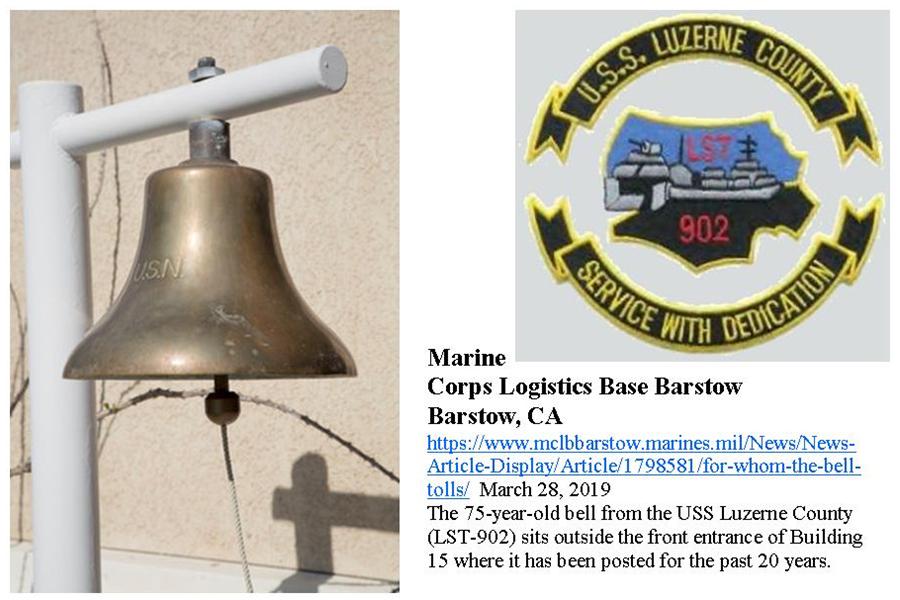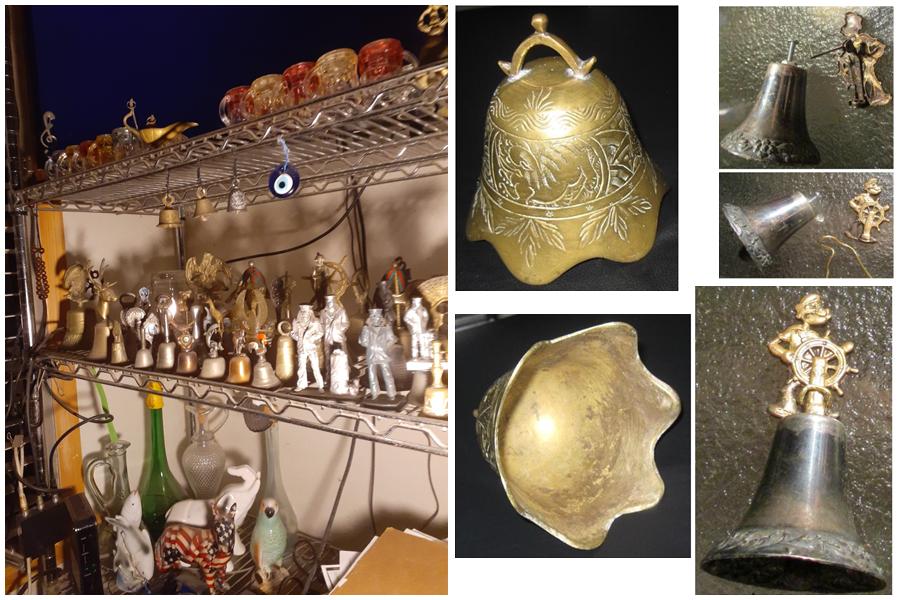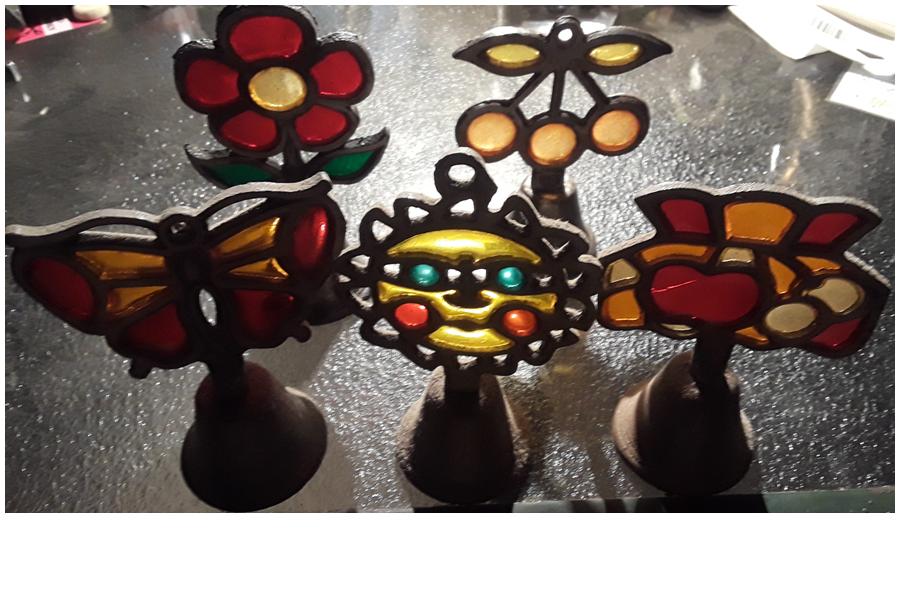 18 replies, 799 views
Replies to this discussion thread
18 replies
Author
Time
Post

When the bell tolls, it can toll *unexpectedly*

[View all]

UTUSN
Sep 2020
OP
tblue37
Sep 2020
#1
UTUSN
Sep 2020
#3
tblue37
Sep 2020
#5
efhmc
Sep 2020
#2
UTUSN
Sep 2020
#4
stopdiggin
Sep 2020
#6
UTUSN
Sep 2020
#7
stopdiggin
Sep 2020
#8
UTUSN
Sep 2020
#12
hunter
Sep 2020
#9
lunatica
Sep 2020
#10
UTUSN
Sep 2020
#11
lunatica
Sep 2020
#13
UTUSN
Sep 2020
#15
lunatica
Sep 2020
#18
csziggy
Sep 2020
#14
UTUSN
Sep 2020
#16
UTUSN
Sep 2020
#17