Sat May 7, 2022, 10:31 AM
Soph0571 (9,685 posts)
The MAY Photography Competition is now open for submissions. Huzzah! [View all]
This discussion thread was locked by CaliforniaPeggy (a host of the Photography group).
Hello my fine fellow DU lovelies. This is the official submission thread for the May Photography Contest. The theme has been decided by the marvellous Grumpy Old Guy who won the April Contest.
With a
Grump has chosen
"I pulled over for this shot."
for this contest
Further context from our lovely Grump is:
It would be any subject matter that one noticed while driving or riding that compelled one to pull over and grab a shot. Just for fun, the name of the road, street or highway should be part of the title.
This thread will be closed to new submissions on the 14th May at 1700 GMT, or earlier if we hit 30 submissions, so don't leave it until the last minute as you may miss out.
Important bits from the RULES
Please keep your entry no larger than 1024 pixels in its longest dimension and under 675K in file size and limit photo editing to a reasonable amount. We would prefer your photo look like a photograph instead of a digital design. If you arenít sure, ask the group in a separate thread. Youíll get plenty of feedback to specific questions. If you need help posting a photograph or with image sizing, just ask. You can find the rest of the rules for the competition here
:
https://www.democraticunderground.com/103673624
if you need further clarification.
As per usual, one submission per photographer and entries are to be the original work of the submitting photographer. If I open it up for a second entry, I will of course let you know through the Photography Group. However, I really would love to see 30 separate entries so will be nagging and kicking for the next seven days. Surprise!
PLEASE REMEMBER THAT CHATTER IS FORBADEN ON THIS THREAD. SUBMISSIONS ONLY PLEASE.
If you want to chat or have a question about the competition come find us here on a thread opened for this specific purpose:
https://www.democraticunderground.com/1036100832
Please make sure that you include a title in your submission.
CONTEST LICENSE:
An entrant to this contest, by submitting a photograph, is giving permission for that photograph to be copied to Demopedia or to a linked Gallery and included in a DU Calendar that will display the photographs entered for this contest for the purpose of publicizing future contests and/or commemorating current and past contests. The entrant retains all other rights to the photograph being submitted. Neither Demopedia and/or a linked Gallery may use any photograph submitted for any purpose other than to display the photograph being submitted by the entrant, and neither gains any real or implied ownership rights to the photograph.
And now without further ado your competition is open.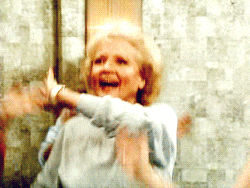 38 replies, 1692 views
Cannot reply in locked threads
Replies to this discussion thread
38 replies
Author
Time
Post

The MAY Photography Competition is now open for submissions. Huzzah!

[View all]

Soph0571
May 2022
OP
CaliforniaPeggy
May 2022
#1
niyad
May 2022
#2
CaliforniaPeggy
May 2022
#3
LakeArenal
May 2022
#4
Laura PourMeADrink
May 2022
#18
LakeArenal
May 2022
#20
Ocelot II
May 2022
#5
Walleye
May 2022
#6
HAB911
May 2022
#7
Legger
May 2022
#8
MichaelSoE
May 2022
#9
George McGovern
May 2022
#10
WiVoter
May 2022
#11
Soph0571
May 2022
#12
mnhtnbb
May 2022
#13
Diamond_Dog
May 2022
#14
Callalily
May 2022
#15
lucca18
May 2022
#16
Mira
May 2022
#17
IcyPeas
May 2022
#19
ShazzieB
May 2022
#21
edhopper
May 2022
#22
CurtEastPoint
May 2022
#23
urbanhermit
May 2022
#24
Tom Kitten
May 2022
#25
underpants
May 2022
#26
sinkingfeeling
May 2022
#27
markie
May 2022
#28
mizogan
May 2022
#29
Laura PourMeADrink
May 2022
#30
Ferrets are Cool
May 2022
#31
Callalily
May 2022
#32
HAB911
May 2022
#33
Mira
May 2022
#34
urbanhermit
May 2022
#35
Tom Kitten
May 2022
#36
sinkingfeeling
May 2022
#37
WiVoter
May 2022
#38