Mon Sep 23, 2019, 03:57 PM
Kali (52,250 posts)
a limited observation on local Arizona wing nuts [View all]
so, I live in a white rural area with a large Mormon population and there are a lot of repukes in the area. I see the occasional confederate flag and trump bumper sticker, but for the most part they aren't too obnoxious.
this weekend I had occasion to visit Show Low and environs (also fairly rural and Mormon). right on the main street is an over-the-top display of flags and trump paraphernalia. in fact it is a fucking trump retail outlet. I didn't bother to take photos, I assume it has been covered in the news. my observation was the vastly larger number of blatant, no-shame supporters out there driving around.
As well, I came across this interesting business display out in a rural development. A nursing home flying these flags!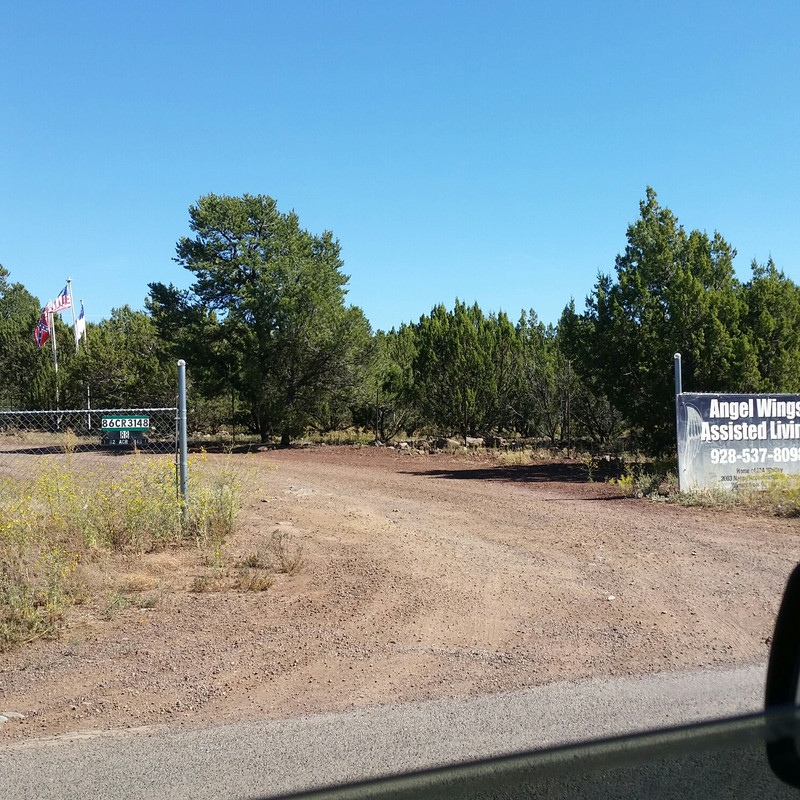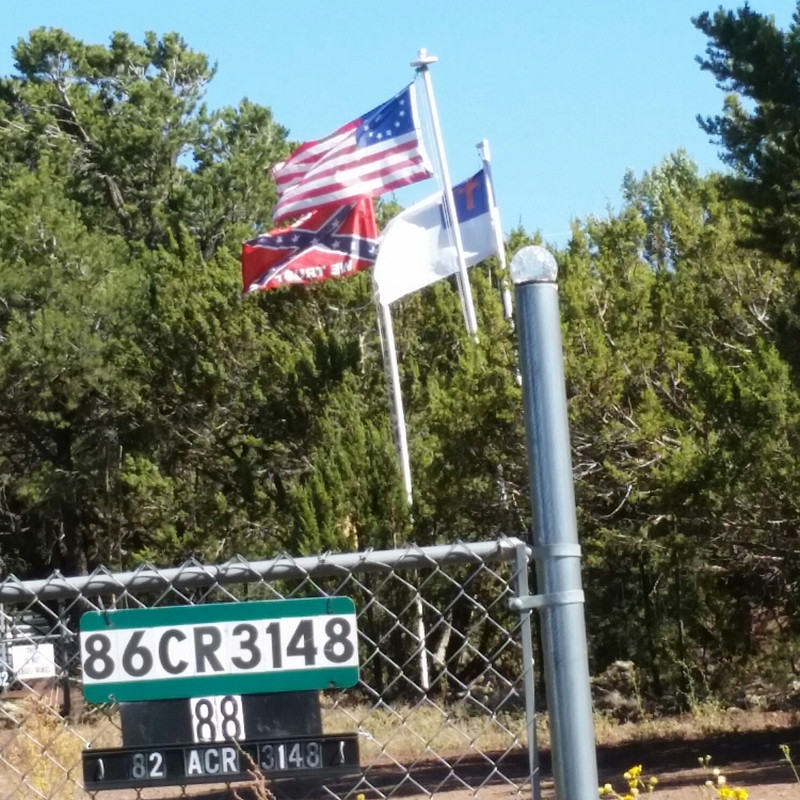 yes, even the confederate flag has been defaced with "in god we trust"
for anybody that knows - is that cross flag normal or is it a Klan flag of some sort?
I guess bigots and racists need nursing care too, but I was pretty much just
EDIT: looking at google maps/satellite it kind of looks like the flags might be in a separate residence down that driveway. I might be wrong about the connection to the business. I don't want to impugn a reputation if they don't deserve it, but still...WTF?
12 replies, 1366 views
Replies to this discussion thread
12 replies
Author
Time
Post

a limited observation on local Arizona wing nuts

[View all]

Kali
Sep 2019
OP
Mosby
Sep 2019
#1
Kali
Sep 2019
#9
Mosby
Sep 2019
#10
woodsprite
Sep 2019
#2
Kali
Sep 2019
#4
woodsprite
Sep 2019
#7
Kali
Sep 2019
#8
yonder
Sep 2019
#6
Mike 03
Sep 2019
#3
Kali
Sep 2019
#5
DesertRat
Sep 2019
#11
Kali
Sep 2019
#12