Sat Dec 31, 2011, 02:06 PM
Dec 2011
nobody could know that. And your prognostication regarding the stars is also an understandable appeal to emotion. I don't think religion would have kept us from exploiting oil as an energy resource. But since we're just imagining here, as it stands now it's a fact that there is no replacement for oil and it's running out fast. Without that gap, we would have hit peak oil much sooner and at this point we would most likely be struggling to emerge from another dark age. And it would be a dark age caused by the exploitation of natural resources to drive technology, which depends on science. It could well be argued that the twentieth century was the most barbaric in human history. Those wars were fought for natural resources, as was almost every imperial conquest in history. Most of the time religion was just along for the ride as an excuse.

If purely rational thinking were the panacea that would lift the human race to the stars we would all be speaking Greek right now. If rational social organization and efficient government were the best solution for the vagaries of the human spirit I would be writing this in Latin. The devastation in the images above was not caused by religion. There was no religious crusade destroying rain forests, shipping tons of garbage to the third world, or burning children's faces. That devastation is caused by the need for natural resources to fuel science based technology. Religion is contributing to it because it uses technology. But religion didn't build all this shit, it just uses it just like everybody else believer and atheist alike. If atheists were as purely rational as we would like to think we are we'd be the biggest Luddites around.

It seems to me that both religion and science are working the same scam. Religion says, "Don't worry, heaven is your reward." and science says, "Don't worry, we'll get it figured out." All the while both of them are getting rich and anybody who isn't lucky enough to get with the program gets the shit kicked out of them.

I personally don't have a problem with religion or science. I think they are both vital to our survival as a species. It seems to me that the problem with religion begins when god gets property and the problem with science begins when ideas become property. When that happens people begin to identify more with their systems of thinking than with each other. And that's when the fighting begins because you have to dehumanize someone to brutalize them.

After the fall of the Roman empire religion did exactly what it was supposed to do. It reestablished relationships with people in proximity with each other. It was a difficult and ugly process and after a while god got property and everyone else got human barbeques. The twentieth century was a century of "isms". Capitalism, communism, and fascism fought it out across the entire planet, and in the end all we got out of it were more human barbeques.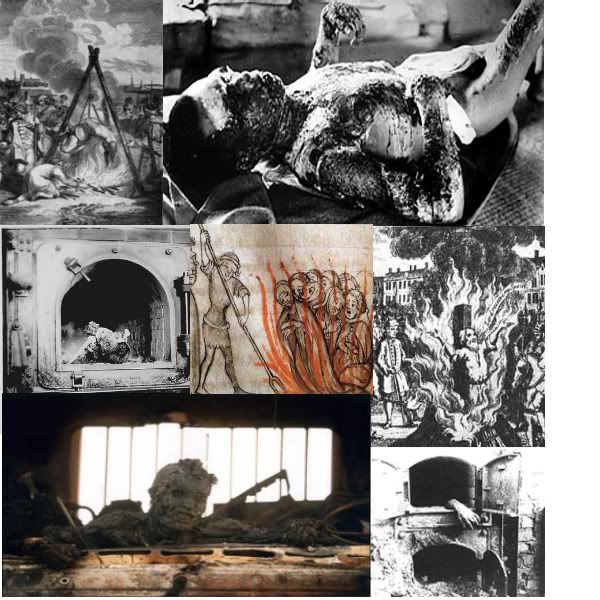 Edit history
Please
sign in
to view edit histories.
69 replies
= new reply since forum marked as read
Highlight:
None

Don't highlight anything
5 newest

Highlight 5 most recent replies
Recommended

Highlight replies with 5 or more recommendations