Welcome to DU!
The truly grassroots left-of-center political community where regular people, not algorithms, drive the discussions and set the standards.
Join the community:
Create a free account
Support DU (and get rid of ads!):
Become a Star Member
90. Superdelegates have not voted yet
Thu May 12, 2016, 01:14 PM
May 2016
Nice of you to inflate her numbers. I wouldn't be surprised if Bernie wins the remaining states since corporate media suppression tactics don't last long term. We are taking it all the way to the convention.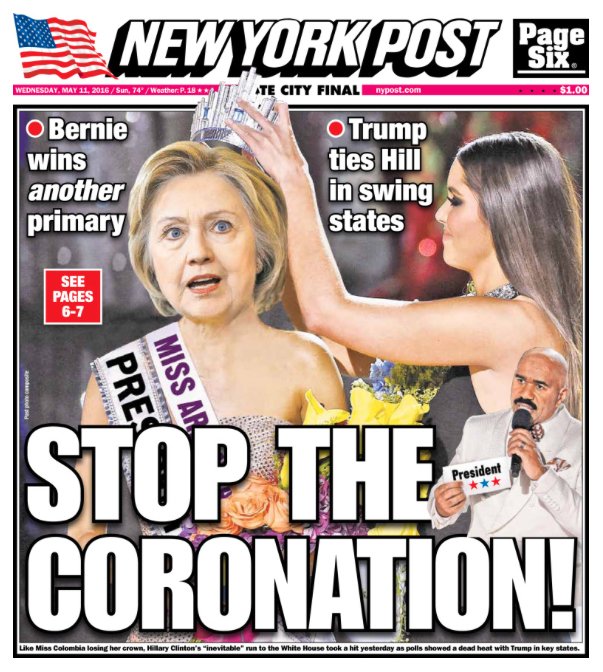 Edit history
Please
sign in
to view edit histories.
256 replies
= new reply since forum marked as read
Highlight:
None

Don't highlight anything
5 newest

Highlight 5 most recent replies
Recommended

Highlight replies with 5 or more recommendations