Wed May 8, 2019, 08:03 AM
DeSmet (245 posts)
FOX f'd up
Collusion is too tough to prove. The Mueller report exonerates him in spite of the evidence put forth.
So ask yourselves.. would Donald have been better off just letting the investigation proceed without all the interference and obstruction? Firing Comey, steps to fire Mueller, condemning Sessions, replacing him with Barr, etc etc? The obstruction by Trump began after the investigation into Russian interference was under way. He should have kept his mouth shut, his phone in is pocket and let the investigation proceed. He would be free and clear. Instead, he had to meddle.
The real interesting part though is the roll the Neo-Nazi Media played in all this. Fox News, Limbaugh, Breitbart and the like. They goaded Trump. The NNM steered him to obstruct by waging war against the investigation. All out war with their labels, talking points and bogus conspiracy theories. Labels like Main Stream Media (MSM), Witch Hunt, Deep State and Trump Derangement Syndrome. Had FOX welcomed the special investigation to show there was no COLLUSION with the same fervor they fought it, the OBSTRUCTION wouldn't have occurred and Trump would be sitting a lot prettier today. Fox fouled up.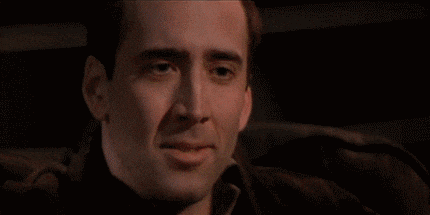 3 replies, 1185 views
Replies to this discussion thread
| | | | |
| --- | --- | --- | --- |
| 3 replies | Author | Time | Post |
| FOX f'd up (Original post) | DeSmet | May 2019 | OP |
| | True Blue American | May 2019 | #1 |
| | Eyeball_Kid | May 2019 | #2 |
| | CatMor | May 2019 | #3 |
---
Response to DeSmet (Original post)
Wed May 8, 2019, 08:09 AM
True Blue American (14,615 posts)
1. Cover up
---
Response to DeSmet (Original post)
Wed May 8, 2019, 08:14 AM
Eyeball_Kid (6,312 posts)
2. You're assuming that FNC cares about
Trumpy's well being in the medium and long term. They only care about the next quarterly report on ad revenues. They are strictly profit-driven. Trumpy and FNC are convenient bedfellows. FNC will ride the Trumpy Train for as long as there is fuel for the engine. When the ad revenues shrink, FNC will look for another train to ride.
---
Response to DeSmet (Original post)
Wed May 8, 2019, 08:30 AM
CatMor (6,212 posts)
3. That's because Fox IS f'd up.