Fri Aug 30, 2019, 03:08 PM
FakeNoose (13,617 posts)
Where did the Sacklers move cash from Purdue Pharma?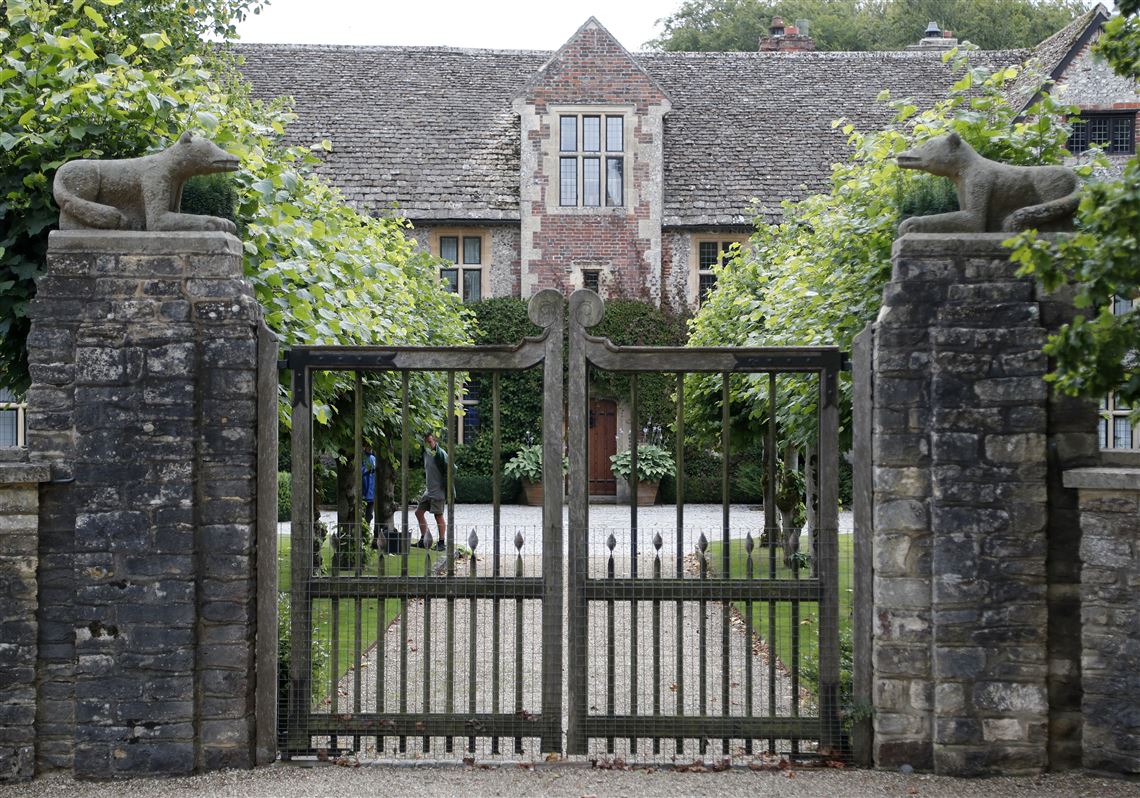 Pittsburgh Post-Gazette
(from Associated Press) 8/30/19
(link)
https://www.post-gazette.com/news/crime-courts/2019/08/30/Sacklers-Purdue-Pharma-opioids-drug-maker-money-settlements/stories/201908300129
Ninety minutes outside London, a turn down a narrow lane leads past fields of grazing cattle to a sign warning "Private Keep Off." Around an elbow bend, a great stone manor, its formal gardens and tennis court hidden behind thick hedges, commands a 5,000-acre estate.

The estate is a pastoral prize — proof of the great wealth belonging to the family accused of playing a key role in triggering the U.S. opioid epidemic. But there's little evidence of that connection. On paper, the land is owned by a handful of companies, most based in distant Bermuda, all controlled by an offshore trust.

The haziness surrounding the estate hints at one of the challenges for government lawyers as they eye a potential settlement with Purdue Pharma L.P. and its owners, the Sackler family, for their alleged role in flooding communities with prescription painkillers.

All but two U.S. states and 2,000 local governments have taken legal action against Purdue, other drugmakers and distributors. Sixteen states have sued family members by name, alleging they steered Purdue while draining more than $4 billion from the company since 2007. That's when the Oxycontin maker pleaded guilty to misleading doctors, patients and regulators about the drug's risks.

Purdue's CEO has said the company could file for bankruptcy. And this week, news organizations reported that Purdue, the family and government lawyers are negotiating a possible settlement , valued at $10 billion to $12 billion, that would see the Sacklers give up company ownership and contribute $3 billion of their own money.

But where, exactly, did the money withdrawn from Purdue over the years end up? And how much might the family be holding that state and local governments should consider fair game?

Answers are complicated by the way the Sacklers have shielded their wealth in a web of companies and trusts, a review by The Associated Press has found. Some are registered in offshore tax havens far from Purdue's Connecticut headquarters.

- snip -
Much more at link - it's quite eye-popping how wealthy the Sackler family is.
6 replies, 860 views
Replies to this discussion thread
| | | | |
| --- | --- | --- | --- |
| 6 replies | Author | Time | Post |
| Where did the Sacklers move cash from Purdue Pharma? (Original post) | FakeNoose | Aug 2019 | OP |
| | TeamPooka | Aug 2019 | #1 |
| | FakeNoose | Aug 2019 | #3 |
| | TeamPooka | Aug 2019 | #4 |
| | KatyMan | Aug 2019 | #2 |
| | FakeNoose | Aug 2019 | #5 |
| | onecaliberal | Aug 2019 | #6 |
---
Response to FakeNoose (Original post)
Fri Aug 30, 2019, 03:12 PM
TeamPooka (16,732 posts)
1. The Sacklers are rich scum. Every last one of them that takes and uses the family blood money. Scum.
---
Response to TeamPooka (Reply #1)
Fri Aug 30, 2019, 03:49 PM
FakeNoose (13,617 posts)
3. They always knew there would be accountability down the line
They're just making sure they're not the ones to be held accountable. Their money is already hidden.
---
Response to FakeNoose (Reply #3)
Fri Aug 30, 2019, 04:08 PM
TeamPooka (16,732 posts)
4. and they will be scum for generations. As long as the blood money lasts.
---
Response to FakeNoose (Original post)
Fri Aug 30, 2019, 03:19 PM
KatyMan (2,724 posts)
2. After reading this
I'm not so sure the Bolsheviks were wrong wrt the Romanovs...
---
Response to FakeNoose (Original post)
Fri Aug 30, 2019, 05:31 PM
FakeNoose (13,617 posts)
5. Another quote from same article
It has long been known that the Sacklers use Bermuda as a base for Mundipharma, a network of companies set up to do business outside North America. But their island portfolio also includes family foundations, real estate holding companies and an insurer, according to documents leaked in 2017 to the German newspaper Suddeutsche Zeitung. The documents are part of millions known as the Paradise Papers that were shared with the International Consortium of Investigative Journalists which provided access to the AP.

The Sacklers' use of offshore holding companies and trusts is telling, said Jeffrey Winters, a Northwestern University professor whose research focuses on how the powerful protect their fortunes. "One would not put those trusts there if you didn't see some wealth defense benefit," Winters said. "It's very hard to see what's in there and it's very hard to seize what's in there. That's the purpose."

But David S. Neufeld, an international tax lawyer who works with wealthy clients and closely held companies, said the layered, partly offshore structure used to control Purdue, while not typical, is also not that uncommon. "Somewhere in this picture is a desire to limit exposure to business liabilities. That's not, in and of itself, a problem. That's the very nature" of setting up a corporation, Neufeld said.

The Sacklers had an estimated net worth of $13 billion as of 2016, making them America's 19th-richest family, according to Forbes magazine. One of their largest holdings outside pharmaceuticals appears to be an estimated $1.7 billion portfolio in a family company, Cap 1 LLC, that recently sold a stake in 17 U.S. ski resorts.
How many have died in the last 20 years from opioids? These people are murderers.
---
Response to FakeNoose (Original post)
Fri Aug 30, 2019, 05:49 PM
onecaliberal (15,460 posts)
6. 400,000 People have died for. OxyContin overdose and those bastards were charged with a misdemeanor