Thu May 7, 2020, 05:11 PM
jberryhill (62,444 posts)
Chloroquine witchdoctor Didier Raoult: barking mad and dangerous
"Maybe I was capable of responding to this situation because I'm part African and part of my ancestry leave me with the idea that we should treat infectious diseases"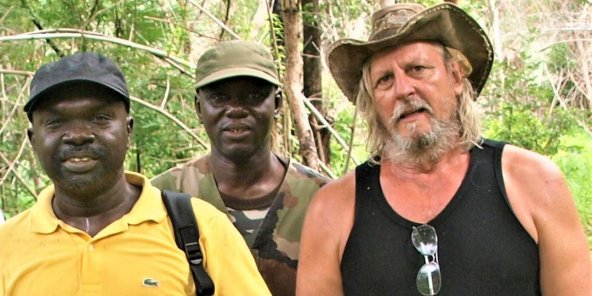 https://forbetterscience.com/2020/04/22/chloroquine-witchdoctor-didier-raoult-barking-mad-and-dangerous/
Tide is turning for the media-savvy French professor Didier Raoult and his chloroquine, even US President Donald Trump is suddenly barely even mentioning the miracle drug for COVID-19. Maybe this is because the only clinical data supporting the malaria drug chloroquine cure against coronavirus comes from Raoult himself. And only after Raoult denounced controls and other basics of clinical research as unethical. Outside of Raoult's alternative reality, clinical data from France, Sweden, Brazil and USA already now shows that chloroquine not only does not work against COVID-19, it seems to even kill. Predictably so, since the drug's side effects are well known.
This is why chloroquine proponents changed their stance and now scream that it is wrong to treat very sick COVID-19 patients with chloroquine. Instead, they insist that the drug must be given very early during infection or even prophylactically, i.e., to healthy and asymptomatic people only. Given the evidence that the coronavirus is apparently lethal for less than 1% of the infected, you can see where this is going. The safest way to successfully heal with witchdoctor magic is to treat those who are not really ill and recover anyway.
------
5 replies, 748 views
Replies to this discussion thread
| | | | |
| --- | --- | --- | --- |
| 5 replies | Author | Time | Post |
| Chloroquine witchdoctor Didier Raoult: barking mad and dangerous (Original post) | jberryhill | May 2020 | OP |
| | Frustratedlady | May 2020 | #1 |
| | Ferrets are Cool | May 2020 | #2 |
| | abqtommy | May 2020 | #3 |
| | jberryhill | May 2020 | #4 |
| | abqtommy | May 2020 | #5 |
---
Response to jberryhill (Original post)
Thu May 7, 2020, 05:46 PM
Frustratedlady (15,040 posts)
1. So, what's Trump going to do with those 27M chloroquine pills he bought?
He doesn't mention them anymore, so I thought I'd ask.
---
Response to Frustratedlady (Reply #1)
Thu May 7, 2020, 05:55 PM
Ferrets are Cool (12,556 posts)
2. Rebrand them and sell at his nazi rallies.
---
Response to jberryhill (Original post)
Thu May 7, 2020, 06:45 PM
abqtommy (7,614 posts)
3. Everybody needs to realize that hydroxychloroquine, chloroquine and chloroquine phosphate
are three different medications. Only the last two are actually listed as treatments for malaria. The
facts for COVID-19 treatment haven't been settled yet... But let's use the correct terminology...

---
Response to abqtommy (Reply #3)
Thu May 7, 2020, 06:56 PM
jberryhill (62,444 posts)
4. What distinction are you trying to make?

Raoult is the main promoter of hydroxychloroquine and azithromycin therapy, which has been shown to increase mortality.

Are you attempting to suggest that there is some distinction to be made in terms of covid-19 treatment? If so, could you provide a source?
---
Response to jberryhill (Reply #4)
Thu May 7, 2020, 07:38 PM
abqtommy (7,614 posts)
5. I've got lots of covid-19 info saved and here's some. Bear in mind that it's not unusual for