Fri Jan 29, 2021, 09:02 AM
Kid Berwyn (7,595 posts)
The Gravedigger of American Democracy: McConnell as Hindenburg
You know who as Hitler.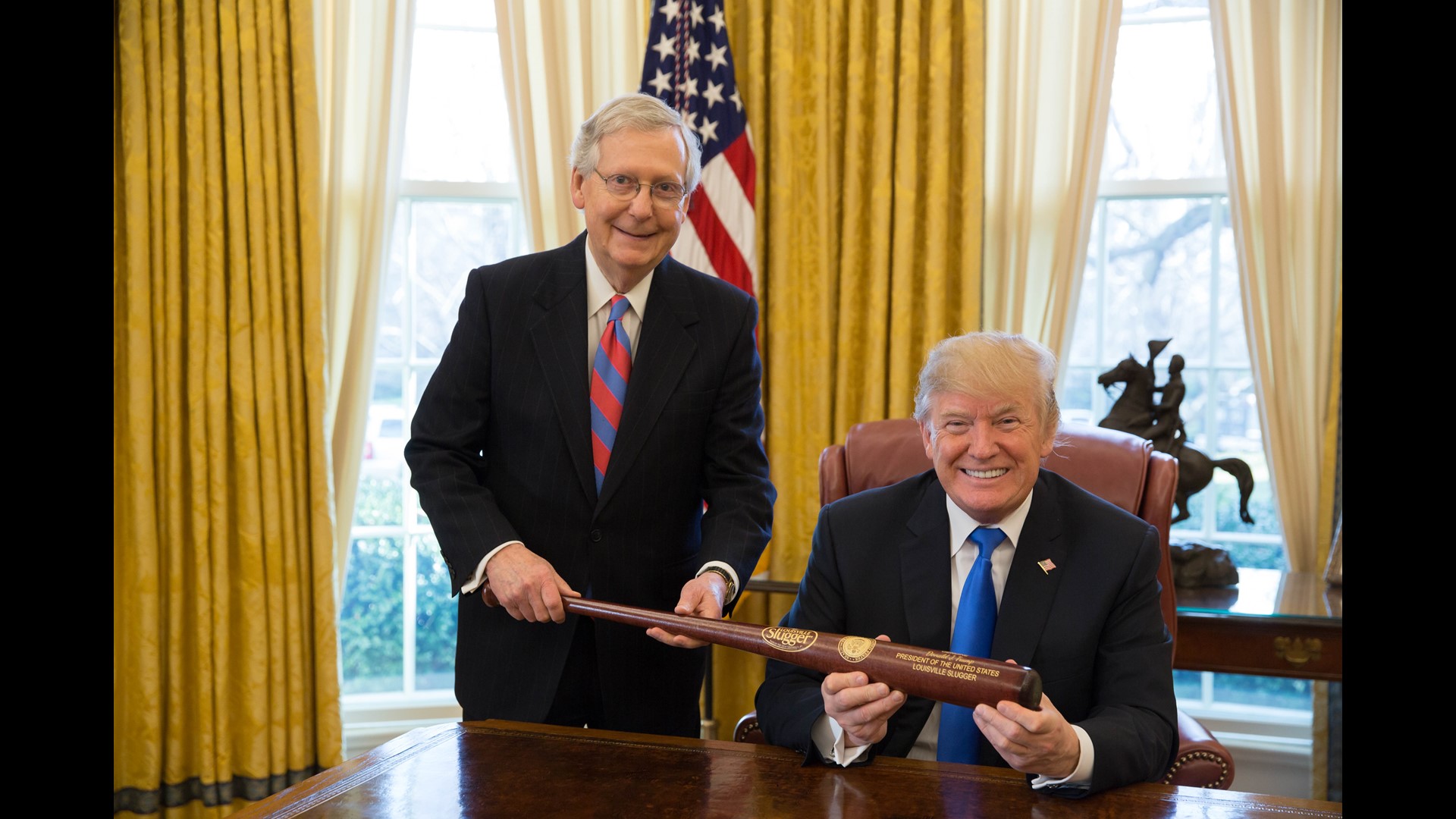 A leading Holocaust historian just seriously compared the US to Nazi Germany

"If the US has someone whom historians will look back on as the gravedigger of American democracy, it is Mitch McConnell."
By Zack Beauchamp@zackbeauchampzack@vox.com Oct 5, 2018, 11:21am EDT
Excerpt...
Browning's essay covers many topics, ranging from Trump's "America First" foreign policy — a phrase most closely associated with a group of prewar American Nazi sympathizers — to the role of Fox News as a kind of privatized state propaganda office. But the most interesting part of his argument is the comparison between Senate Majority Leader Mitch McConnell and Paul von Hindenburg, the German leader who ultimately handed power over to Hitler. Here's how Browning summarizes the history:
Paul von Hindenburg, elected president of Germany in 1925, was endowed by the Weimar Constitution with various emergency powers to defend German democracy should it be in dire peril. Instead of defending it, Hindenburg became its gravedigger, using these powers first to destroy democratic norms and then to ally with the Nazis to replace parliamentary government with authoritarian rule. Hindenburg began using his emergency powers in 1930, appointing a sequence of chancellors who ruled by decree rather than through parliamentary majorities, which had become increasingly impossible to obtain as a result of the Great Depression and the hyperpolarization of German politics.

Because an ever-shrinking base of support for traditional conservatism made it impossible to carry out their authoritarian revision of the constitution, Hindenburg and the old right ultimately made their deal with Hitler and installed him as chancellor. Thinking that they could ultimately control Hitler while enjoying the benefits of his popular support, the conservatives were initially gratified by the fulfillment of their agenda: intensified rearmament, the outlawing of the Communist Party, the suspension first of freedom of speech, the press, and assembly and then of parliamentary government itself, a purge of the civil service, and the abolition of independent labor unions. Needless to say, the Nazis then proceeded far beyond the goals they shared with their conservative allies, who were powerless to hinder them in any significant way.
Snip...
McConnell, in Browning's eyes, is doing something similar — taking whatever actions he can to attain power, including breaking the system for judicial nominations (cough cough, Merrick Garland) and empowering a dangerous demagogue under the delusion that he can be fully controlled:
Continues...
https://www.vox.com/policy-and-politics/2018/10/5/17940610/trump-hitler-history-historian
9 replies, 865 views
Replies to this discussion thread
| | | | |
| --- | --- | --- | --- |
| 9 replies | Author | Time | Post |
| The Gravedigger of American Democracy: McConnell as Hindenburg (Original post) | Kid Berwyn | Jan 2021 | OP |
| | Hortensis | Jan 2021 | #1 |
| | Kid Berwyn | Jan 2021 | #3 |
| | Wounded Bear | Jan 2021 | #2 |
| | Kid Berwyn | Jan 2021 | #5 |
| | Bradshaw3 | Jan 2021 | #4 |
| | Kid Berwyn | Jan 2021 | #7 |
| | Bradshaw3 | Jan 2021 | #9 |
| | Mike 03 | Jan 2021 | #6 |
| | crickets | Jan 2021 | #8 |
---
Response to Kid Berwyn (Original post)
Fri Jan 29, 2021, 09:24 AM
Hortensis (49,398 posts)
1. Good article. Stunningly, ultimately, that small town police force "just followed orders"
to start executing people out of group loyalty. From protecting the peace of their town to unthinkable mass murder in nearby woods just like that. Many said long after that they participated because the group they belonged to was going to. They thought that because no one broke what must have been a tense group silence to say no when told. A few ran away when the murder started.

Human nature.
---
Response to Hortensis (Reply #1)
Fri Jan 29, 2021, 09:37 AM
Kid Berwyn (7,595 posts)
3. Heartbreaking, the nature of some humans.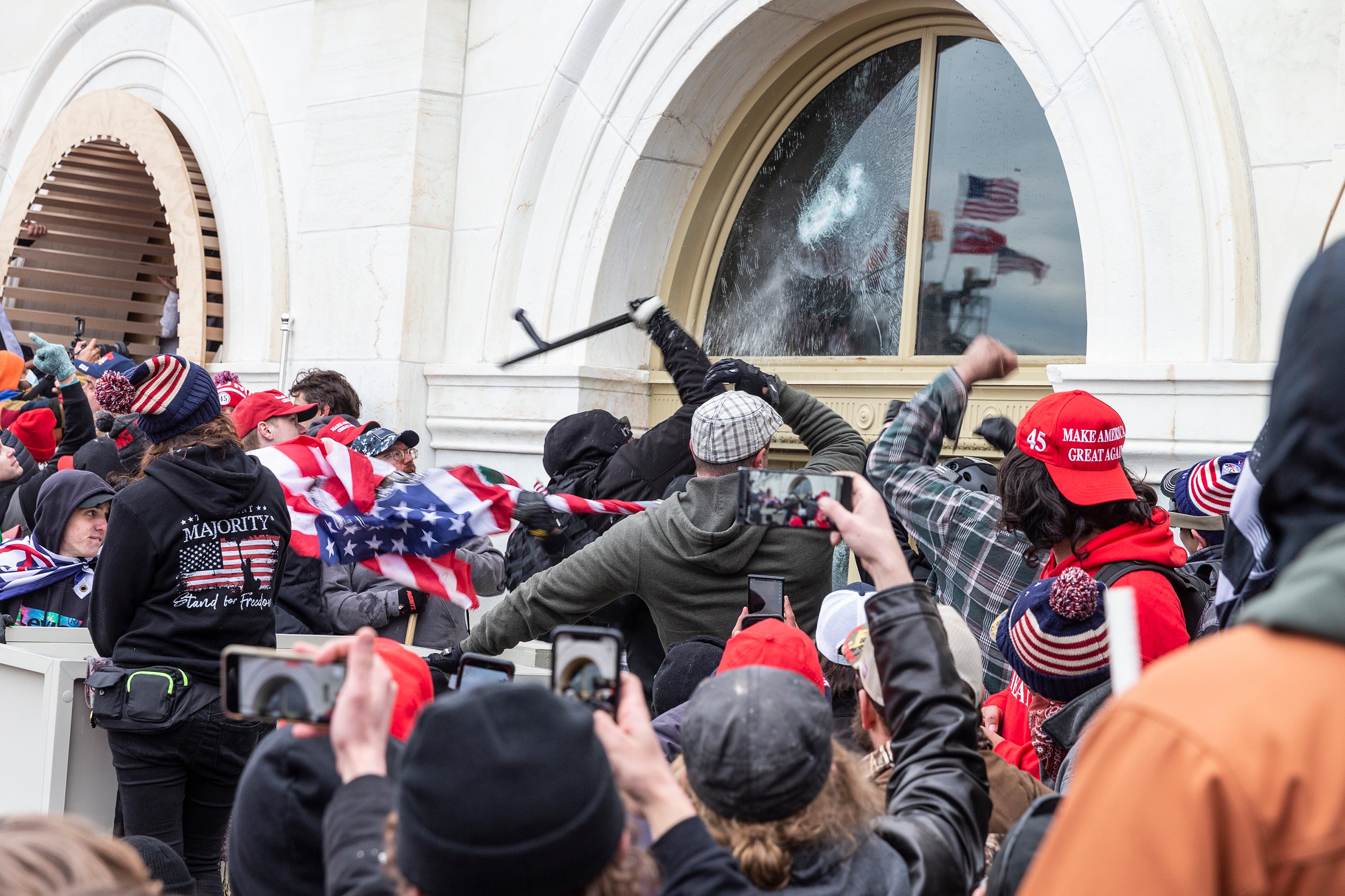 Excerpt from Shoah Resource Center, The International School for Holocaust Studies, interview with Christopher Browning:
The Spectrum of Motivation of the Killers
Q- How would you explain then the motivation behind these people, who came from Luxembourg, from Germany, from Hamburg, in their willingness to take part in mass murders, where the murder itself was at very close range? We're not talking about the gas chambers; we're talking about shooting at close range. What motivated these people to do it?
B- It's important to realize that there is a spectrum of response, and we cannot speak of a single response or motivation. At one end of the spectrum of response there was a cluster of what I would call true believers — people who identified with the values of the Nazi regime, who were ideologically conscious or at least came to accept the ideological imperatives of the regime. Then there was a larger middle group that basically adopted what we would call "standard operating procedures" — they did what they were asked and did not confront authority. At the other end of the spectrum was a smaller group that evaded direct shooting. They usually did other activities like guard duty, cordon duty, and so on, but didn't pull triggers and blow people's brains out at point blank range.
I think there were true believers who indeed sought an opportunity to kill. I think that as people behave, they often adapt their belief to that behavior, and I think more people became that as the killing process went on. The killing process gained momentum in part because people became what they did, and that therefore the cluster of what I would call the true believers, the eager killers, the enthusiastic killers, increased over time.
I think you also have a number of people who act out of their conception of what it means to be a tough soldier, a tough policeman, what their duty is as an occupier in a territory where they are exhorted to behave as the master race. They conceived of themselves as at war with a world of enemies encircling them. Some, I think, shot basically because they were simply afraid to confront authority, afraid to be seen as cowards, afraid to look weak — all of these motives were there.
In the book I took the position that as a historian has great difficulty trying to explain the motives of a single individual, much less 500 men, it's almost presumptuous to explain a whole nation. That doesn't mean as historians that we don't have to try to articulate certain generalizations. But I do think it is important to make qualifications; it is important to see the limitations of generalizations. It is important, certainly in the case when we're talking about perpetrators, to keep the distinctions between the degrees, the kinds of reaction, and the different motivations that explain different layers of behavior and the degrees of reaction among the perpetrators.
Source (PDF):
https://www.yadvashem.org/odot_pdf/Microsoft%20Word%20-%203848.pdf
And now, many who do understand this pretend that it doesn't apply to the Executive, Congress, and the violence of Jan. 6.
Thank you for seeing this, Hortensis.
---
Response to Kid Berwyn (Original post)
Fri Jan 29, 2021, 09:36 AM
Wounded Bear (47,515 posts)
2. History may not repeat, but it does rhyme...
There are parallels between authoritarian takeovers throughout history. In fact, most happened "legally" by people undermining the processes of the democracies they were elected to operate.
---
Response to Wounded Bear (Reply #2)
Fri Jan 29, 2021, 10:03 AM
Kid Berwyn (7,595 posts)
5. "Ordinary Men"

"I fear that we live in a world in which war and racism are ubiquitous, in which the powers of government mobilization and legitimization are powerful and increasing, in which a sense of personal responsibility is increasingly attenuated by specialization and bureaucratization, and in which the peer group exerts tremendous pressures on behavior and sets moral norms. In such a world, I fear, modern governments that wish to commit mass murder will seldom fail in their efforts for being unable to induce "ordinary men" to become their "willing executioners."

― Christopher R. Browning, Ordinary Men

PS: Thank you for seeing this, Wounded Bear. My great-uncle was a Marine officer in the South Pacific. My grandad, who served stateside, said he was never the same.
---
Response to Kid Berwyn (Original post)
Fri Jan 29, 2021, 09:44 AM
Bradshaw3 (5,619 posts)
4. Watching what is happening now with the repub party makes it even clearer
Last edited Fri Jan 29, 2021, 01:55 PM - Edit history (1)
That a minority party that grows smaller and more radical by the day can still destroy democracy. Rather than seek different, democratic strategies than the ones that have led to Democratic wins and decreases in their voting base, the repub leaders are embracing the defeated demagogue and rising American fascists like Greene and Boebert. They have gone from viewing the Tea baggers as useful idiots to normalizing and accepting them into the upper echelons of power.

Thanks to the two senators from every state and electoral college rules, these Christofascists will continue to have a power base for years to come. They are venal, racist, authoritarian, convinced of their "cause" - which can change to fit whatever guides their endless quest for their tribe to be in complete control - and care not one bit for democracy or the fellow countrymen they see as the other. The rest of us are just shooting targets at a gun range to them.

The Nazis never got 50 percent of the vote, even with violent tactics that suppressed the vote. Does anyone think the AR-15 carrying types wouldn't do the same here. They tried in some areas. Yes the U.S. has a much different history with democracy than Germany did. But the similarities are striking, at this early point in the fight. As the article points out, the conservative Germans in power thought they could make a deal with the devil but in the end the devil won. Steve Schmidt is absolutely right in saying we have to fight them until they are stamped out.
---
Response to Bradshaw3 (Reply #4)
Fri Jan 29, 2021, 11:04 AM
Kid Berwyn (7,595 posts)
7. Donald Trump Is Now a Terrorist Leader
The attack on the Capitol is the culmination of Trumpism, and the GOP owns this.
David Corn
Mother Jones, Jan. 6, 2021
This is what Donald Trump has unleashed upon the United States: an unprecedented act of domestic terrorism.
A violent mob incited by his false claims of a stolen election stormed the US Capitol, causing chaos, smashing windows, vandalizing offices, and forcing evacuations and lockdowns. Vice President Mike Pence, who was presiding over the counting of electoral votes, had to be rushed out of the Senate chamber by Secret Service agents. The Senate floor was cleared, and one pro-Trump terrorist claimed the podium and shouted, "Trump won that election." Reports emerged of explosions, tear gas, and gunshots. One person was shot and reported killed. An explosive device was apparently found. Senators and House members were told to shelter in place. Capitol police engaged in an armed standoff with Trump's brownshirts. It was outright rebellion, an attempt at an actual political coup. An outraged Sen. Mitt Romney exclaimed to a reporter, "This is what the president has caused today, this insurrection."
Trump owned this terrorism. He has whipped up his cultish followers with lies and conspiracy theories. At a rally on Wednesday morning, Trump told his supporters that the 2020 election was a grave crime and that Republicans and Democrats on the Hill were about to destroy American democracy by accepting the results. (During that event, Rudy Giuliani, Trump's lawyer and chief coup-stirrer, called for "trial by combat.") Trump directed his frenzied supporters toward the Capitol, where they breached police lines and took over the building. They shut down Congress. They terrorized lawmakers and staff, they fought with security forces, they broke American democracy.
This is all Trump's doing. He has encouraged violence among his supporters since the 2016 campaign. At his rallies, he encouraged followers to assault protesters and provoked violent threats against journalists. During the Black Lives Matter protests, he threatened to shoot looters. When asked during a campaign debate if he condemned the Proud Boys, violent pro-Trump shock troops, he told them to "stand back and stand by." Wink, wink. As my colleague Mark Follman has reported, Trump has long played footsie with far-right radicals. Elizabeth Neumann, a former Department of Homeland Security official who focused on counterterrorism and threat prevention, contended in a Washington Post op-ed that Trump has been fomenting violence: "Language from campaign materials and Trump's extemporaneous speeches at rallies have been used as justification for acts of violence." His "inconsistent and muddied" criticism of violence and white supremacists, she pointed out, exacerbated the problem: "Extremists thrive on this mixed messaging, interpreting it as coded support."
By depicting his electoral loss as a theft and profound threat to the nation, Trump signaled to his followers, especially the extremists, that now was a desperate time requiring desperate measures. With such talk, he has become the instigator of one of the most significant terrorist actions in modern American history.
Continues...
https://www.motherjones.com/politics/2021/01/donald-trump-is-now-a-terrorist-leader/
Thank you, Bradshaw3, for spotting the The Specter of Illiberalism...Fascism and what needs to be done about it. If we don't, we not only would have lost the Civil War and World War 2, we'll have lost the future of our country and that of our planet.
---
Response to Kid Berwyn (Reply #7)
Fri Jan 29, 2021, 01:52 PM
Bradshaw3 (5,619 posts)
9. Well said
And well said by the always insightful David Corn. Domestic terrorism is now a cornerstone of the illiberal drive to destroy democracy, just as it was in Hitler's drive to power. The goons believe in violence and threats of violence to bully those who don't agree, or want to assert their rights. The city I used to live in had a large, heavily armed response, sent out through social media, to about six college students of color putting on a small demonstration because the word went out that "antifa" was in town. They proudly see themselves as the shock troops of this illiberal movement and, believe me, they are everywhere in this country. If we don't act, you are right, we will lose the long term fight for democracy everywhere.
---
Response to Kid Berwyn (Original post)
Fri Jan 29, 2021, 10:09 AM
Mike 03 (16,616 posts)
6. Absolutely brilliant
as is Christopher Browning.

IMHO, Hindenburg was was more indecisive and susceptible to influence than McConnell. He was prodded into taking these measures mostly by General Kurt von Schleicher and former Chancellor Franz von Papen, who also made the mistake of thinking Hitler could be pushed around. Again, they wanted his base, mostly the SA, but they were afraid disillusioned Nazis would defect to the Communist party, because a large segment of them were nihilistic anarchists at heart. The Russian Revolution and conspiracy theories spawned by Germany's defeat in WWI created a "terror" of a far left revolution in Germany.


---
Response to Kid Berwyn (Original post)
Fri Jan 29, 2021, 01:01 PM
crickets (19,109 posts)
8. K&R for the post and the discussion.