Wed Feb 17, 2021, 07:22 PM
Celerity (25,539 posts)
The GOP Is Now the Party of Thugs, Terrorists, Racists and Dopes

https://www.thedailybeast.com/the-gop-is-now-the-party-of-thugs-terrorists-racists-and-dopes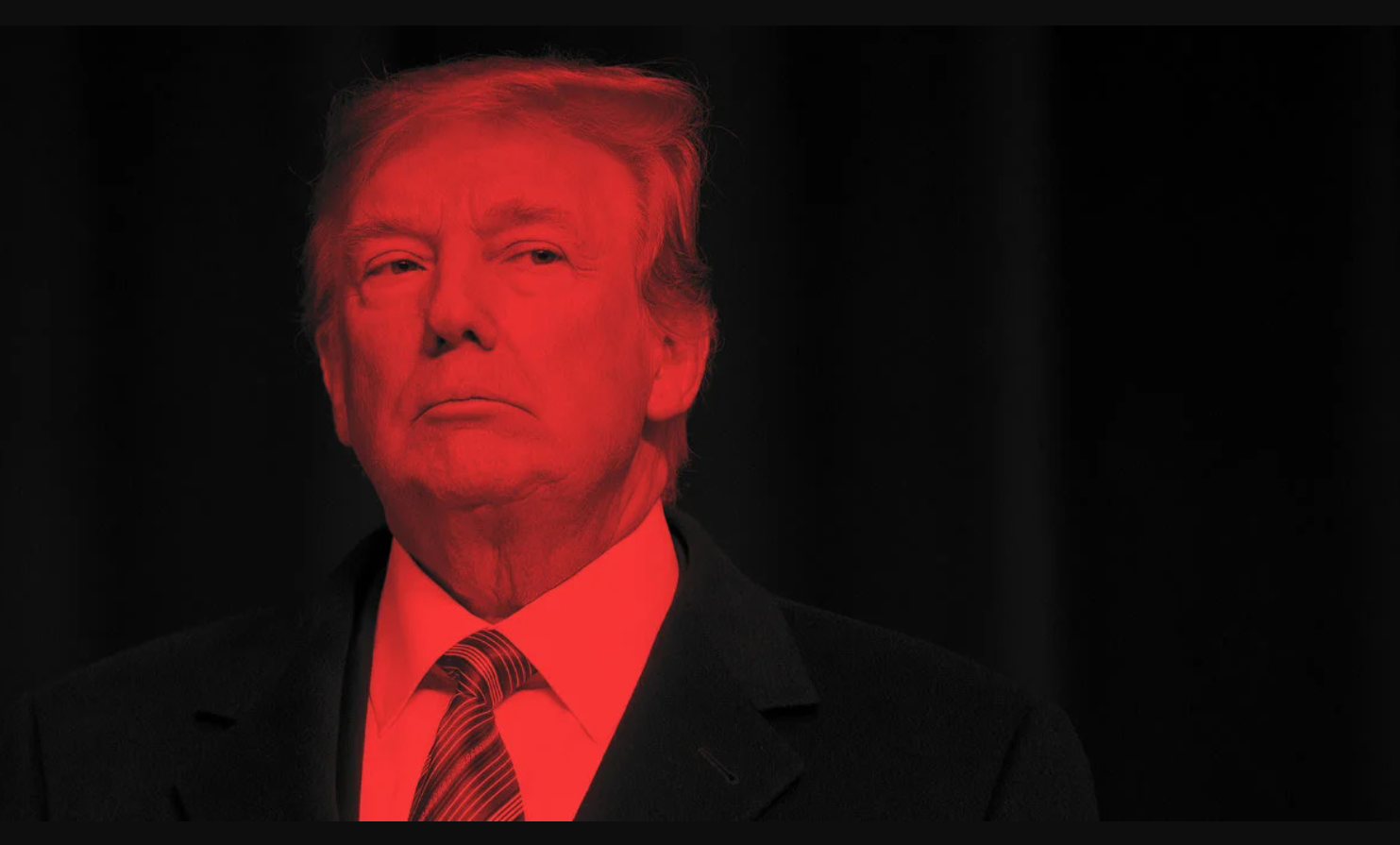 In successful organizations, the cream rises to the top. In dysfunctional ones, something else floats to the surface. Nowhere has this been clearer than in the Republican Party, which has in the past several weeks yet again demonstrated that it
has handed over control to the worst of its members
. It is now the party led by and for thugs, terrorists, racists, and dopes. After a relative handful of Republicans acknowledged with their votes and in their words the indisputable truth that
Donald Trump led an insurrection
against the United States government, the rest of their party made their position absolutely clear: These folks had chosen the wrong party if they were going to let truth or conscience influence their decisions. Dave Ball, a Pennsylvania GOP official, said the quiet part out loud with respect to Senator Pat Toomey, one of the seven Republicans who voted to convict Trump in the Senate: "We did not send him there to vote his conscience. We did not send him there to 'do the right thing' or whatever."
As if that did not make their position clear enough, some Pennsylvania county Republican party chapters voted to censure Toomey and the entire state GOP was considering following suit. County GOP chapters in Nebraska have passed resolutions calling for Senator Ben Sasse's censure. The Louisiana Republican Party and the North Carolina Republican Party took even swifter action against Senators Bill Cassidy and Richard Burr respectively, censuring them within hours of their vote to convict Trump. Following her vote to impeach, Rep. Liz Cheney, a staunch conservative with impeccable GOP bloodlines, was immediately censured by the Wyoming GOP and then targeted by one of the party's leading dopes, Florida Rep. Matt Gaetz. In Arizona, Republican Governor Doug Ducey, former Senator Jeff Flake and Cindy McCain, the widow of Senator John McCain, were all censured weeks before for failing to help Trump invalidate election results. In other words, while Toomey, Cassidy, Burr, and Cheney were censured for following their consciences and upholding their oaths, Ducey was censured for obeying the law and Flake and McCain were censured for speaking the truth.
The GOP social media universe has not only seen condemnation of those who vote to convict, even Mitch McConnell who effectively ensured that Trump would not be convicted, was getting battered for simply having stated the facts of the case and justifiably excoriating Trump after his vote to nonetheless acquit him. He has since been targeted by the likes of Sean Hannity, who declared that, "The time is now coming for new leadership in the U.S. Senate." Another noted Republican from the same wing of the party, Donald Trump Jr., tweeted, "If only McConnell was so righteous as the Democrats trampled Trump and the Republicans while pushing collusion bullshit for 3 years or while Dems incited 10 months of violence, arson and rioting. Yea then he just sat back and did jack shit." Trump Jr. then called for impeaching "RINOs" and kicking them out of the GOP. And all of that was before Trump Sr. emerged from his post-election silence on Tuesday to rip McConnell as "a dour, sullen, and unsmiling political hack." As if those were not personal enough attacks, Rep. Adam Kinzinger, the Illinois Republican who has become one of the leading voices for making a stand against Trump's abuses, was the target of a two-page letter from 11 relatives saying that the congressman had "embarrassed the Kinzinger family name." (It's worth noting here that, absent his courage and service, no one would even know the Kinzinger family name.)
A recent poll shows Trump still dominates the potential GOP 2024 primary field. Trump has 53 percent support which is more than four times that of the next name of the list, his former vice president (and potential victim) Mike Pence. Next on the list is Donald Trump Jr., who despite never having done a lick of public service in his life and generally being a ne'er do well, garnered half the support of Pence. (Admittedly the no-public-service, ne'er-do-well formula was the one that his father followed all the way to the White House.). Also on the list, co-insurrectionists Ted Cruz and Josh Hawley. The only Trump critics on the list were Nikki Haley, who turned anti-Trump about a minute ago, at 6 percent, Mitt Romney at 4 percent and Larry Hogan at 1 percent. That's not a poll so much as it is a stage four cancer diagnosis for the GOP. It shows the consequences of four years of Trump. But it shows something worse. It shows the consequences of tens of millions of Americans buying into Trump's lies, embracing his anger, celebrating his prejudices and seeking to make the party stand more as testament to the flaws of one man than it does for any ideas or values of any sort. It is a party that is not just defending but is actively promoting white supremacist domestic terrorism. That is no longer an aberration.
snip
1 replies, 489 views
Replies to this discussion thread
| | | | |
| --- | --- | --- | --- |
| 1 replies | Author | Time | Post |
| The GOP Is Now the Party of Thugs, Terrorists, Racists and Dopes (Original post) | Celerity | Feb 2021 | OP |
| | Amaryllis | Feb 2021 | #1 |
---
Response to Celerity (Original post)
Wed Feb 17, 2021, 07:30 PM
Amaryllis (9,430 posts)
1. Dont forget seditionists, insurrectionists, traitors. Treasonists...can we make that a noun?