Tue Nov 17, 2015, 05:45 PM
jberryhill (59,926 posts)
The incontrovertible reality of Germany's demographic problem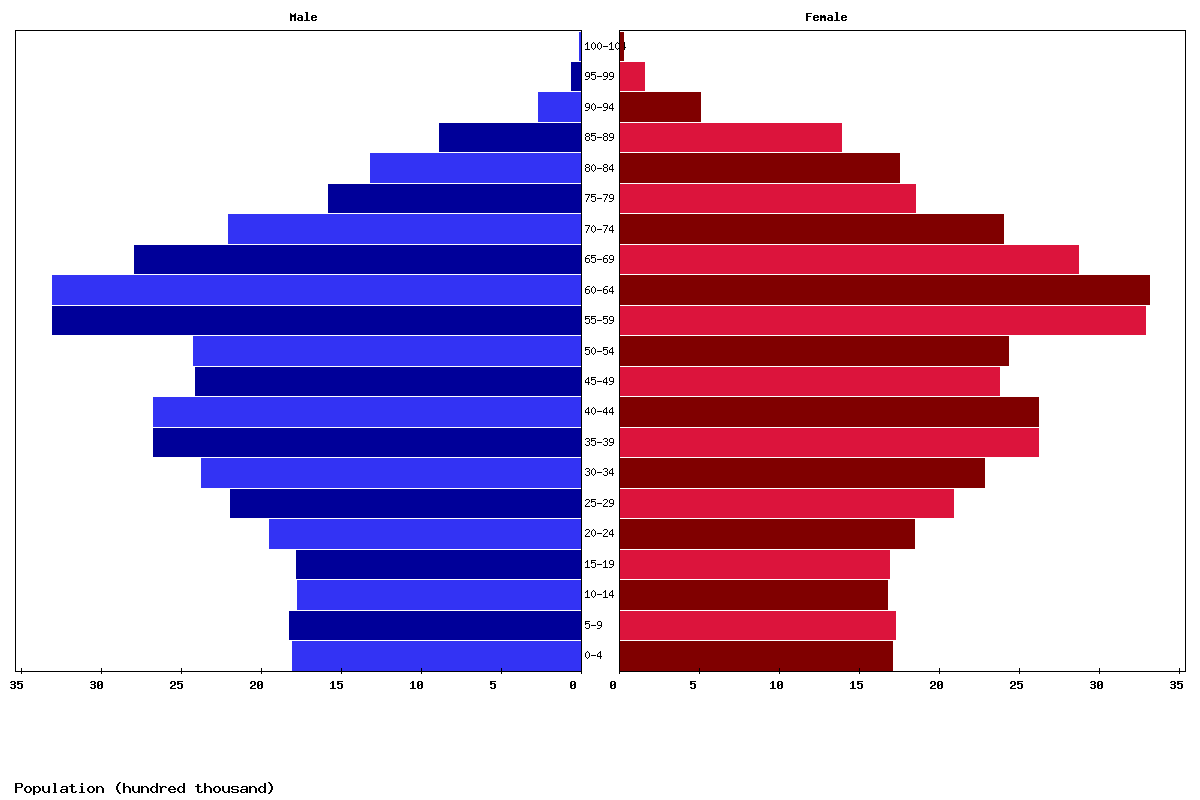 If the immediate consequences of that population age distribution chart for Germany are not clear, let me spell it out for you: Germany needs a shitload of young people, and soon.
Here's the chart for 2012 for the EU generally (so advance that social service time-bomb by another three years):
All the gum-flapping in the world is not going to change the stark reality of that picture, and what action it requires.

Europe needs a sudden and significant influx of people up to their mid-to-late 20's if they are going to support their social systems, and they can't wait 20 years for that to happen.
There is no getting around that fact.
They are facing an unsustainable situation when that big hump moves up another ten to fifteen years. Fucking like rabbits at this point won't fix the problem.
They need young people. They need them soon. And they need a lot of them.
4 replies, 1591 views
Replies to this discussion thread
| | | | |
| --- | --- | --- | --- |
| 4 replies | Author | Time | Post |
| The incontrovertible reality of Germany's demographic problem (Original post) | jberryhill | Nov 2015 | OP |
| | closeupready | Nov 2015 | #1 |
| | jberryhill | Nov 2015 | #2 |
| | Shandris | Nov 2015 | #3 |
| | jberryhill | Nov 2015 | #4 |
---
---
Response to closeupready (Reply #1)
Tue Nov 17, 2015, 05:48 PM
jberryhill (59,926 posts)
2. Wherever might they find a shitload of young people in a hurry?

My goodness, it's a mystery.
---
Response to jberryhill (Original post)
Tue Nov 17, 2015, 06:12 PM
Shandris (3,447 posts)
3. Good thing all those refugees just miraculously showed up on their doorstep...
...in the nick of time to save capitalism from itself, huh! Wow, who could have predicted such a thing!

Guess they've just got no choice but to accept everyone in now, gots to keep them social programs running. LOL.

The Spring of 2016 looks to be much like the Spring of 516. Hope you all have your villas selected.

(I do so love hyperbole! My life would be so dull without it.)


---
Response to Shandris (Reply #3)
Tue Nov 17, 2015, 06:21 PM
jberryhill (59,926 posts)
4. 516?
Hmmm......
Hygelac, king of the Geats (Sweden), raids the Lower Rhine and is defeated by a Frankish force led by Theudebert (according to the "History of the Franks&quot
.
King Gundobad of the Burgundians dies peacefully after a 43-year reign and is succeeded by his eldest son Sigismund.
Well, I've always been fond of the Goths.