Thu May 13, 2021, 02:06 PM
Omaha Steve (80,563 posts)
Biden warns against gas price gouging after cyberattack
Source:
AP
By JOSH BOAK
President Joe Biden warned gasoline stations not to engage in any price gouging as motorists wait for fuel to start flowing reliably through the Colonial Pipeline, which reopened on Wednesday after falling victim to a cyberattack.
"Do not, I repeat, do not try to take advantage of consumers during this time," Biden said Thursday in remarks at the White House. "Nobody should be using this situation for financial gain. That's what the hackers are trying to do. That's what they're about, not us. That's not who we are."
The pipeline shutdown was a major concern for a young presidency that has also had to deal with a pandemic, a recession, an influx of unaccompanied children at the southern border, a troop withdrawal from Afghanistan and high-stakes showdowns globally that carry the specter of war. Administration officials understood the political and economic risks of rising gas prices and lines of autos snaking around service stations—all of which could imperil Biden's agenda and Democrats' control of Congress.
The president said he expects the pipeline to resume normal operations by next week and stressed the importance of improving the durability of U.S. infrastructure as part of his $2.3 trillion jobs plan. Biden said the government would take action to stop future cyberattacks, though he declined to comment on whether Colonial had paid a ransom.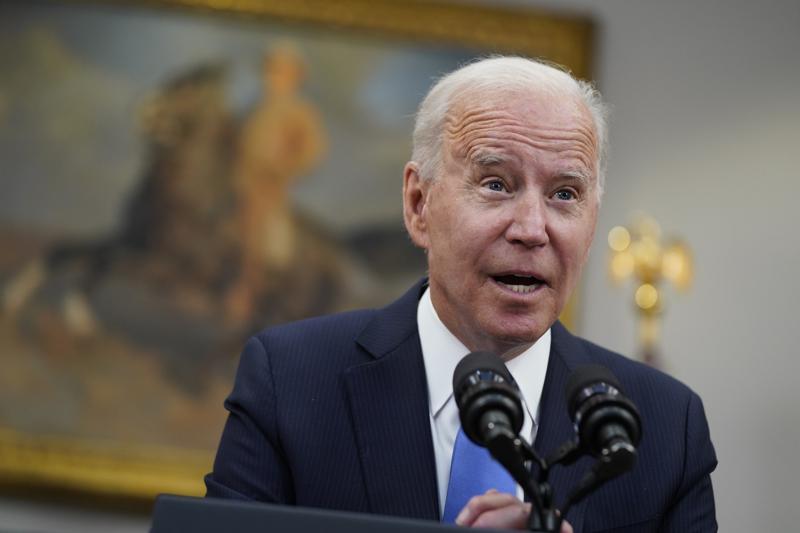 President Joe Biden delivers remarks about the Colonial Pipeline hack, in the Roosevelt Room of the White House, Thursday, May 13, 2021, in Washington. (AP Photo/Evan Vucci)
Read more:
https://apnews.com/article/politics-health-coronavirus-pandemic-business-government-and-politics-8abcc99856cf309b537ba0689209a209
4 replies, 807 views
Replies to this discussion thread
| | | | |
| --- | --- | --- | --- |
| 4 replies | Author | Time | Post |
| Biden warns against gas price gouging after cyberattack (Original post) | Omaha Steve | May 13 | OP |
| | uppityperson | May 13 | #1 |
| | IggleDuer | May 13 | #2 |
| | Turbineguy | May 13 | #3 |
| | efhmc | May 13 | #4 |
---
Response to Omaha Steve (Original post)
Thu May 13, 2021, 02:16 PM
uppityperson (114,886 posts)
1. Gas is up 20 cents a gallon in Pacific nw
---
Response to Omaha Steve (Original post)
Thu May 13, 2021, 02:52 PM
IggleDuer (784 posts)
2. 10 cents a gallon here in AZ.
I thought the shortage only affected the SouthEast and Atlantic coast. Our areas shouldn't be affected by the shortage. What gives?
---
Response to Omaha Steve (Original post)
Thu May 13, 2021, 03:03 PM
Turbineguy (32,728 posts)
3. No price gouging?
---
Response to Omaha Steve (Original post)
Thu May 13, 2021, 08:59 PM
efhmc (13,515 posts)
4. Even though I had 3/4 of a tank, I topped it off. Still 2.59 in central TX and and no place does not