Thu May 13, 2021, 05:43 PM
BumRushDaShow (83,414 posts)
Philly Health Commissioner Ousted Over Handling of MOVE Victims' Remains
Source:
NBC10 Philadelphia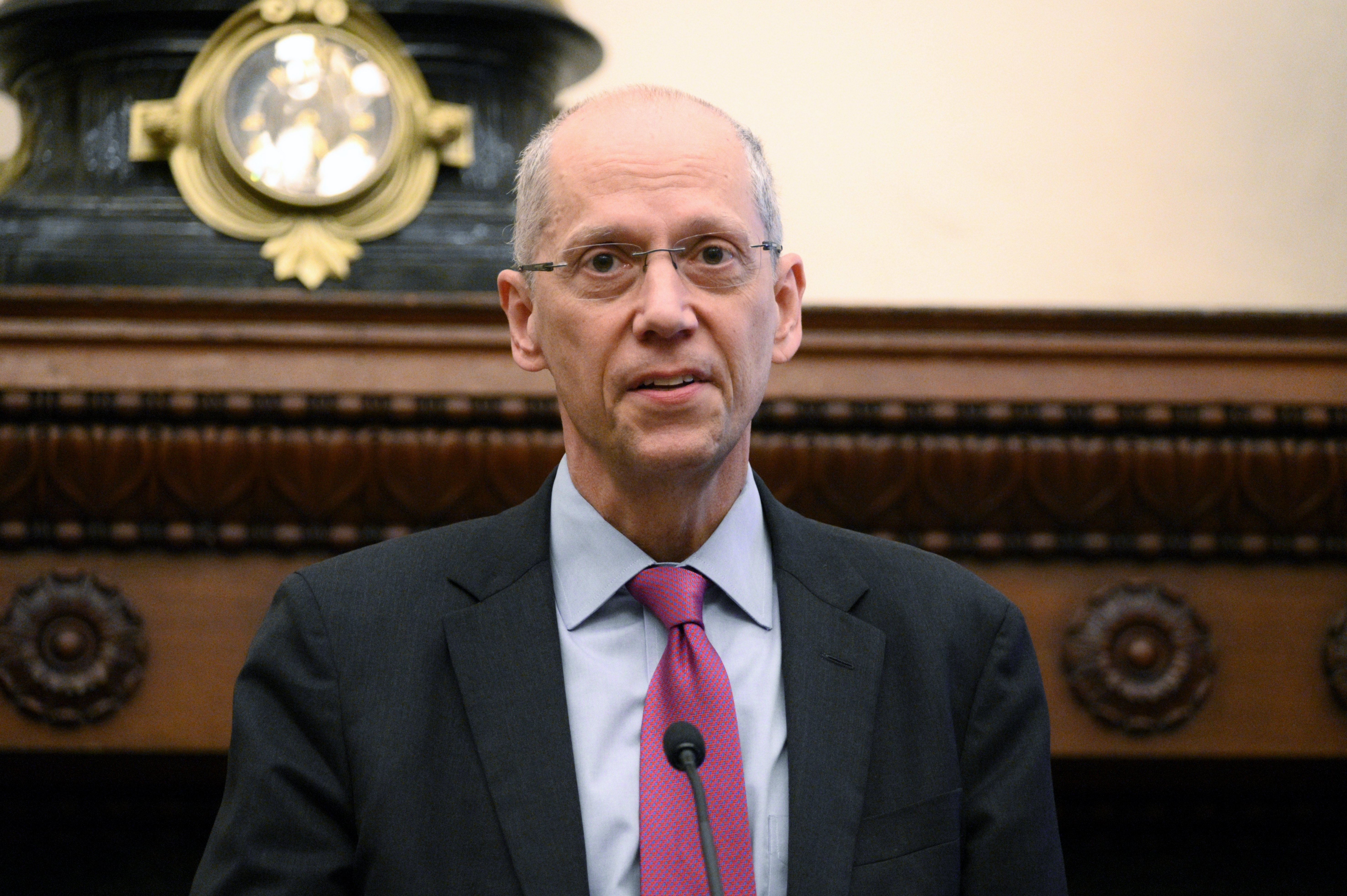 (Photo by Bastiaan Slabbers/NurPhoto via Getty Images)
Philadelphia Health Commissioner Dr. Thomas Farley has been ousted over his handling of the remains of the victims of the 1985 MOVE bombing, the city announced Thursday. Mayor Jim Kenney asked Farley to resign after learning that, several years ago, Farley had cremated the remains of victims of the city's infamous MOVE bombing in 1985 instead of returning the remains to the victims' family.
"Earlier this week, I learned of a very disturbing incident involving the Philadelphia Department of Public Health that occurred during the first term of our administration," Kenney wrote in a statement Thursday. "Health Commissioner Dr. Thomas Farley disclosed that several years ago he learned of remains found by the Medical Examiner's Office that belonged to victims of the 1985 MOVE bombing. Instead of fully identifying those remains and returning them to the family, he made a decision to cremate and dispose of them."
Kenney described Farley's actions as lacking "empathy for the victims" and asked him to resign, effective immediately. Kenney also placed Medical Examiner Dr. Sam Gulino on administrative leave pending an investigation. Dr. Cheryl Bettigole was appointed acting health commissioner. Kenney said he would start a national search to fill the position. The resignation comes on the 36-year anniversary of the MOVE bombing, one of the darkest days in Philadelphia's history. On May 13, 1985, the City of Philadelphia ordered the bombing of a home housing members of the revolutionary, back-to-nature group MOVE in the Cobbs Creek neighborhood following a standoff and shootout with police.
The bombing killed six adults and five children inside the home, including Phil Africa, 11, Tomaso Africa, 8, Delicia Orr Africa, 13, Katricia Africa, 13 and Zanetta Africa, 11. Sixty-one nearby homes were then burned to the ground as the fire spiraled out of control. MOVE members recently learned that decades ago, the city medical examiner gave human remains from the bombing site to Penn Museum for identification, sparking protests and outrage. It's unknown at this time, however, if those were the remains of the same victims who were cremated and disposed of.
Read more:
https://www.nbcphiladelphia.com/news/local/philly-health-commissioner-dr-thomas-farley-resigns-over-handling-of-remains-of-move-bombing-victims/2813602/
---
This breaking news happened right when Biden was giving his speech on CDC's new mask guidance in the Rose Garden, so it's been a bit of a crazy afternoon. There were some other issues early on when mass vaccinations were starting and a contract was awarded to the group "Philly Fighting Covid",
later found to have the young CEO pocketing extra doses to administer to his friends
(and having had no medical experience), while the same Health Department passed over medical organizations like the "
Black Doctor's Consortium
", who had volunteer physicians doing testing of the hard to reach poor and minority communities. One of the Deputy Directors
eventually resigned
over that.
11 replies, 1289 views
Replies to this discussion thread
| | | | |
| --- | --- | --- | --- |
| 11 replies | Author | Time | Post |
| Philly Health Commissioner Ousted Over Handling of MOVE Victims' Remains (Original post) | BumRushDaShow | May 13 | OP |
| | sheshe2 | May 13 | #1 |
| | BumRushDaShow | May 13 | #2 |
| | sheshe2 | May 13 | #3 |
| | BumRushDaShow | May 13 | #4 |
| | Warpy | May 13 | #5 |
| | RobinA | May 14 | #6 |
| | Demsrule86 | May 14 | #8 |
| | RobinA | May 14 | #11 |
| | BumRushDaShow | May 14 | #9 |
| | RobinA | May 14 | #10 |
| | msfiddlestix | May 14 | #7 |
---
Response to BumRushDaShow (Original post)
Thu May 13, 2021, 06:24 PM
sheshe2 (72,994 posts)
1. Cremated and DISCARDED THE REMAINS.
[bThe day Philadelphia bombed its own people
An oral history of a 1985 police bombing that changed the city forever.
On the evening of May 13, 1985, longstanding tensions between MOVE, a black liberation group, and the Philadelphia Police Department erupted horrifically.
That night, the city of Philadelphia dropped a satchel bomb, a demolition device typically used in combat, laced with Tovex and C-4 explosives on the MOVE organization,
who were living in a West Philadelphia rowhome known to be occupied by men, women, and children. It went up in unextinguished flames. Eleven people were killed, including five children and the founder of the organization. Sixty-one homes were destroyed, and more than 250 citizens were left homeless.
https://www.vox.com/the-highlight/2019/8/8/20747198/philadelphia-bombing-1985-move
---
Response to sheshe2 (Reply #1)
Thu May 13, 2021, 07:25 PM
BumRushDaShow (83,414 posts)
2. The quibble I have with that little blip
is that the C4 wasn't dropped "at night" but late in the afternoon and then the fires just raged all night and all the next day, jumping from roof to roof, going down rows of houses, including those across the street and a couple blocks back on both sides of the street, where the sparks had jumped to houses along the shared back driveways.
I remember listening to the news reports during the standoff and shootout earlier that day at work, before getting home and then hearing about what started the fire - "something" dropped on what they were calling "the bunker" (a wooden shed-like structure they had built on the roof of the house). All day the next day, me and my co-workers were glued to someone's little hand-held portable TV and were also listening to the radio reports.
The whole thing was a mess leading up to this because the neighbors on that block kept demanding that the city do something about the house where the MOVE members lived and the result was that people died, a neighborhood was destroyed, and the psyche of the city suffered immeasurably. And then decades later when they rebuilt the damaged blocks of houses, there were all kinds of issues with shoddy construction (roof leaks, plumbing issues, mold, etc)... They eventually got a new firm to rebuild and started fixing those problems (after numerous lawsuits) and rehabbed the last of the vacant and uninhabitable "new homes"
just last year
(there are a handful of the original residents still in the area) -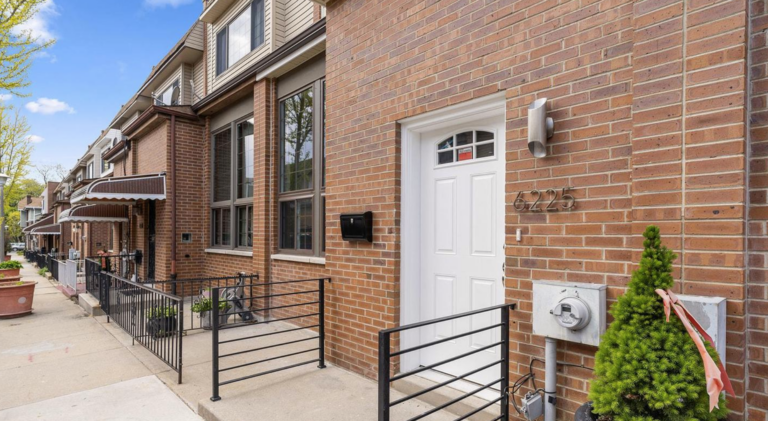 ---
Response to BumRushDaShow (Reply #2)
Thu May 13, 2021, 07:36 PM
sheshe2 (72,994 posts)
3. Beautiful street before it was bombed.
---
Response to sheshe2 (Reply #3)
Thu May 13, 2021, 08:02 PM
BumRushDaShow (83,414 posts)
4. The original houses were built in the 20s and 30s
the typical Philadelphia "row houses", with a front porch (some enclosed them to be "sun porches" ). My mom grew up in a house like that of the same era not long after the ones in her neighborhood were built (not in that West Philly neighborhood though). I expect the issue nowadays is gentrification because they are surely barreling through this city throwing up what are essentially the same style homes, but completely unaffordable to the people in the neighborhoods they are building them in.
---
Response to BumRushDaShow (Original post)
Thu May 13, 2021, 10:56 PM
Warpy (101,247 posts)
5. Today is the 38th anniversary of the bombing
I was in SE Mass and got stations from both Boston and Providence (barring weird atmospheric conditions) and watched a lot of it live. It was bizarre because they were showing this conflagration and the fire department standing around with their thumbs up their asses and doing nothing and with absolutely no context except it was started (!) by a bunch of black radicals in one of the buildings.

Tabloid papers had a little of the background about the group, but not much. The statistics spoke for themselves: out of 6 adults and 7 children in the building, 1 adult and 2 children survived. The cops had bombed a residence in their own city. The fire department had done nothing to put the fire out or try to rescue people in the building. The fire was allowed to grow into a 2 block conflagration that destroyed 60 homes and left 250 people homeless after losing everything. It was appalling. It was overkill by Nixon's newly militarized police and their attitude the US citizens were a foreign population and insurrectionists who had to be kept in line.

I don't care how bonkers they were or how they were pains in the ass. They didn't deserve this.
---
Response to BumRushDaShow (Original post)
Fri May 14, 2021, 08:19 AM
RobinA (8,211 posts)
6. As A Resident
of the Philadelphia 'burbs at the time of the "bombing," I remember it well. I approach it with "a pox on both their houses." The city was placed in an untenable position by MOVE and they handled it the wrong way. The area city residents were screaming at the powers that be to Do Something. It was obvious up to two weeks in advance that it was not going to end well. How do you deal with a crazy faction of people who are storing gasoline in a tank on the roof of a row house? Who have no regard for the safety of their children? Certainly not the way the city did. A previous attempt to deal with MOVE ended with a dead policeman, a pack of dogs, and plenty of gunfire headed in both directions. I have no sympathy for the MOVE adults or the city in this case.
---
Response to RobinA (Reply #6)
Fri May 14, 2021, 08:48 AM
Demsrule86 (53,885 posts)
8. I disagree...I have a great deal of sympathy for Move victims...many whom were kids.
And to cremate the bodies without permission of the families and then throw them in the garbage which is what discard means...makes me wonder what was this guy hiding?
---
Response to Demsrule86 (Reply #8)
Fri May 14, 2021, 11:53 AM
RobinA (8,211 posts)
11. I Have Sympathy
for the children. They had the misfortune of being dealt a crappy hand when it came to parents. I have absolutely no sympathy for any parents who put their children in danger because of their own political beliefs.
---
Response to RobinA (Reply #6)
Fri May 14, 2021, 09:30 AM
BumRushDaShow (83,414 posts)
9. As a born, raised and still living here in Philly resident, I actually touched on it here --
https://www.democraticunderground.com/?com=view_post&forum=1014&pid=2743044
This was unfortunately one of those "Be careful what you wish for..." situations that went horribly horribly wrong. The Fire Commissioner at the time (William Richmond) and Police Commissioner (Gregore Sambor) were fucking disgraces.
The claim was that they were being shot at so they refused to fight the fire. I can't see why they couldn't have attached a hose to a ladder and extended it towards the burning houses (they have special equipment with water pipes that are made for that application). If anything, they also had equipment that helped to battle all the refinery fires just a decade earlier, and more often, the many warehouse fires that required towering ladders fitted with a hose to reach the roofs of those large structures, and were often operated from some distance away from the structures.
In fact, there had been a huge 9-alarm fire at and within buildings surrounding the large Gallery Mall downtown here just a year before in 1984 -
With a new investigation now begun and lawyers from the Africa family involved with the investigations and discussions (finally), we can start to bring some kind of closure to this, just one of many, heinous periods in Philadelphia history.
---
Response to BumRushDaShow (Reply #9)
Fri May 14, 2021, 11:48 AM
RobinA (8,211 posts)
10. I Don't Think
there will be closure. Blame will be thrown around, MOVE will be made into victims (this is happening already), and somebody will get some money. It happened too long ago to revisit in any sensible way now. Many of the MOVEers and the city officials involved are dead and the ones who aren't have no real incentive to fairly recount this past. It'll be politics 2021 style.
---
Response to BumRushDaShow (Original post)
Fri May 14, 2021, 08:48 AM
msfiddlestix (2,543 posts)
7. wow what a story, I remember the news of this event, but I always confused
with who these people were, and then why did the police bomb them. I couldn't ever make any thread of sense of it.
You just filled in all of the important gaps.... thanks.