Fri Jan 11, 2019, 10:57 AM
eppur_se_muova (30,085 posts)
When Britain built its own wall: the Great Hedge of India (iNews)
By David GW Birch
The American President recently re-iterated his plans to build a "beautiful" wall 1,000 miles long and 40 feet high along the border with Mexico. I am pretty sure, however, that it will make no long term difference to smuggling of people, drugs or money.
How do I know this?
Well, we Brits have been there, and done that. We built a wall that was twice as long as Mr. Trump's wall. And there is absolutely nothing left of it today.
***
The Company decided to build a wall down the middle of India. A big, beautiful wall. And they made the Indians pay for it.
This wall, or the "Inland Customs Line" as it was called, turned out to be quite hard to build. In large parts of India, there wasn't the rock needed to build it or bricks to build it from. But a British civil servant thought laterally and came up with an amazing solution.
***
more:
https://inews.co.uk/opinion/britain-built-wall-great-hedge-india/
https://www.goodreads.com/book/show/146077.The_Great_Hedge_of_India
3 replies, 695 views
Replies to this discussion thread
| | | | |
| --- | --- | --- | --- |
| 3 replies | Author | Time | Post |
| When Britain built its own wall: the Great Hedge of India (iNews) (Original post) | eppur_se_muova | Jan 2019 | OP |
| | marble falls | Jan 2019 | #1 |
| | keithbvadu2 | Jan 2019 | #2 |
| | dalton99a | Jan 2019 | #3 |
---
Response to eppur_se_muova (Original post)
Fri Jan 11, 2019, 12:25 PM
marble falls (25,193 posts)
1. Well worth the read. I only wish it were longer!
---
Response to eppur_se_muova (Original post)
Sat Jan 12, 2019, 12:38 AM
keithbvadu2 (10,886 posts)
2. Will the wall keep them out?
https://www.democraticunderground.com/100211643142
The Great Wall of China. Hundreds of thousands of soldiers and conscripts and several centuries to build it. It was built on the border between China and Mongolia. It was built to keep the Mongols out of China.
Kublai Khan. The first MONGOLIAN EMPEROR of China.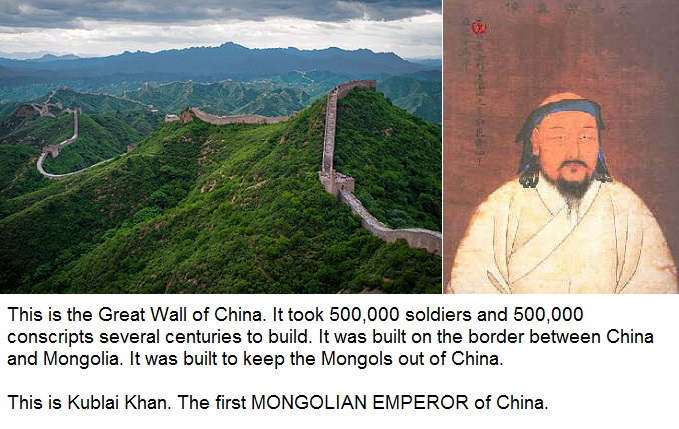 ---
Response to eppur_se_muova (Original post)
Sat Jan 12, 2019, 12:51 AM
dalton99a (41,458 posts)
3. More details: