Tue Jan 27, 2015, 09:23 PM
Stephen Retired (190 posts)
5 replies, 1988 views
Replies to this discussion thread
| | | | |
| --- | --- | --- | --- |
| 5 replies | Author | Time | Post |
| Watch the First Anti-Domestic Violence Super Bowl Commercial (Original post) | Stephen Retired | Jan 2015 | OP |
| | Spitfire of ATJ | Jan 2015 | #1 |
| | rep the dems | Jan 2015 | #2 |
| | Johnny Rash | Jan 2015 | #3 |
| | drynberg | Jan 2015 | #4 |
| | Johnny Rash | Jan 2015 | #5 |
---
---
Response to Stephen Retired (Original post)
Tue Jan 27, 2015, 10:50 PM
rep the dems (1,689 posts)
2. MUCH better than those ones with the people struggling to talk
that they've aired throughout the season.
---
Response to Stephen Retired (Original post)
Wed Jan 28, 2015, 11:33 AM
Johnny Rash (227 posts)
3. What about The Culpability of the Female Stereotype in Domestic Violence?
Would that subject be shown during the remaining 30s of that very same ad? It will only be fair to all the Male Victims who also suffer alone in silence, in the dark.
But I doubt it!
Yet, more and more, Women are taken advantage of the Presumed Innocence Clause. It is based solely on the Weak Gender Status, which our Justice System has been too willing to support in spite of mounting EVIDENCES to the contrary. Instead, our Justice System imposes Harsh Sentencing to only the Males counterpart in Domestic Violence.
If Women truly wish to address the issue of Domestic Violence, they must first admit their own Culpability in creating the problem.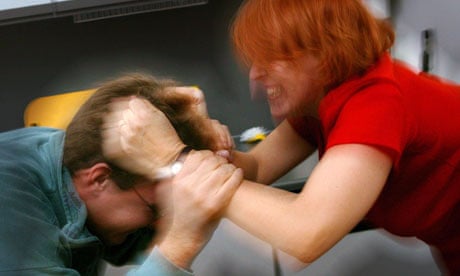 Then, there is this article: "
Unprecedented Domestic Violence Study Affirms Need to Recognize Male Victims
".
http://www.theguardian.com/society/2010/sep/05/men-victims-domestic-violence
(A must read)
http://www.prweb.com/releases/2013/5/prweb10741752.htm
(Also, a must read)
Then, there is this article: "
Men: The Overlooked Victims of Domestic Violence
".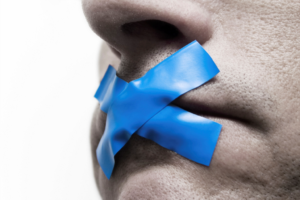 (Copy and paste from the original article) "
...Despite many findings that show almost equal amounts of abuse perpetrated against Domestic Violence Statistics - Men Keeping Quiet men and women, the media and government focus the most attention on the female victims of domestic violence"...
".
http://domesticviolencestatistics.org/men-the-overlooked-victims-of-domestic-violence/
For more links:
http://www.foxsports.com/college-football/story/alabama-crimson-tide-ryan-anderson-arrested-with-woman-on-domestic-violence-charge-012015
http://vaw.sagepub.com/content/7/12/1339.short
---
Response to Johnny Rash (Reply #3)
Wed Jan 28, 2015, 02:21 PM
drynberg (1,648 posts)
4. Hey, anyone can order a pizza...it's just that most females need to "order".
---
Response to drynberg (Reply #4)
Wed Jan 28, 2015, 03:00 PM
Johnny Rash (227 posts)
5. Not bad at all! But you forgot the part about "Not" getting the right kind of pizza, ever!
However, if one day, by some divine intervention you get the pizza you want, you just know that you can never forget that DAY.

Thanks for participating!

For me, the whole issue is very personal! I have been a victim of Domestic Violence not once, but twice!

On one occasion, I almost got a cigaret burn on my face, because my Common Law Partner had a bad day.

The other time, I almost got stabbed with a knife by that same Common Law Partner, because I refused to let her cook food wrapped in aluminum foil, in a Microwave.

I strongly suspect PMS was involved on both occasions; But saying something like this in public, these days, only means that I am A WEAK MAN.

So go figure "why" so many men would rather keep the issue hidden from everybody; I have been doing the same thing for more than 11 yrs now.

Again, thanks for stopping by!