Wed Feb 10, 2021, 04:11 PM
HAB911 (8,224 posts)
The best laid schemes of mice and men - Go often askew
After scouting several locations, I settled on the parking garage of a mall 6300 ft from the stadium. We secured our preferred parking spot a little before 4PM and waited.
This was your classic, two hours of boredom and literally 30 seconds of pure terror, no second chances, no do overs. Sunset was at 6:14 and the anthem was scheduled for 6, perfect for catching the last ray of sunlight on the planes at 1000 to 3000 ft altitude. We had the broadcast on CBS in the van but there was no time stamp so we were unsure of the time delay, we just knew the anthem was running late, so just had to be on pins and needles until the noise from the south. We also had ADSB up, but only the B52 squawked and only while it was off the coast, when it came ashore, it went silent. B1/B2 no squawkey at all, so no help. I estimate he anthem finally happened a little after 6:30 and it was dark. I was lucky to get much of anything, not much detail in the low light, and that B2 is like a crow I tried to photograph last year, it doesn't reflect any light and looks like a black hole light sink. Had I known it would be past sundown, we would not have attempted it, so I guess it was good we were ignorant 😁
I am taken by how different this flyby would have been to me, had we not had a new president.
Here are a few samples.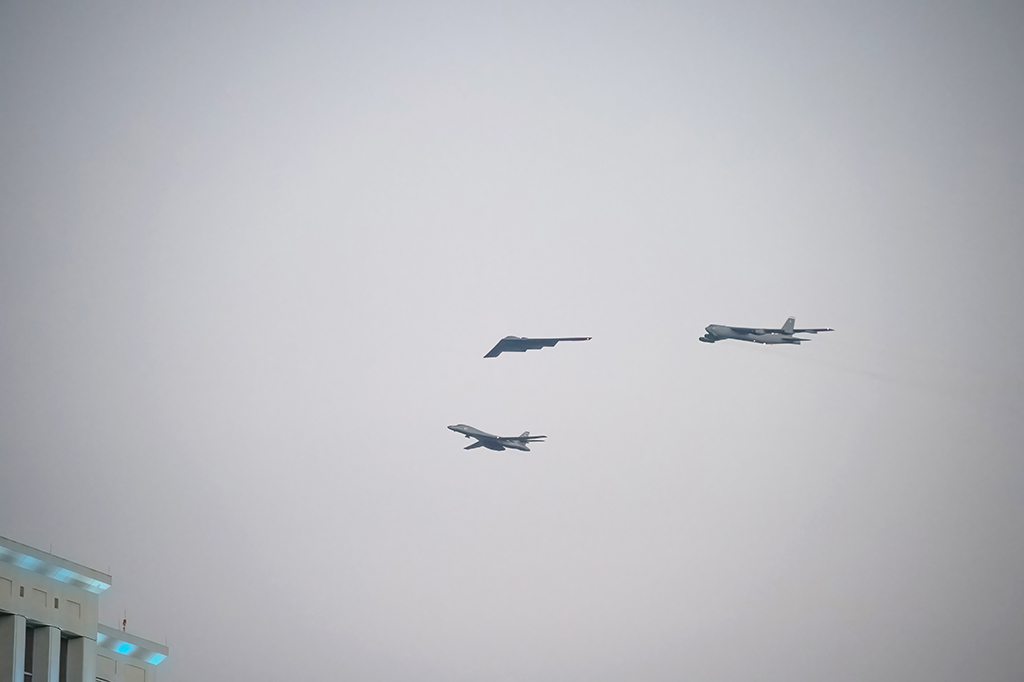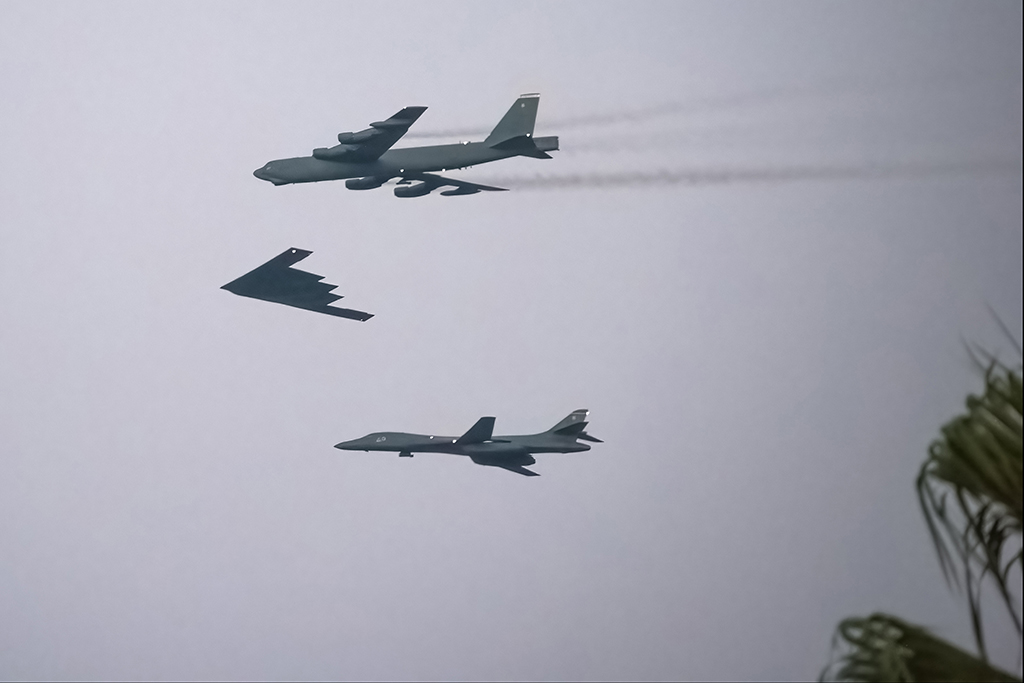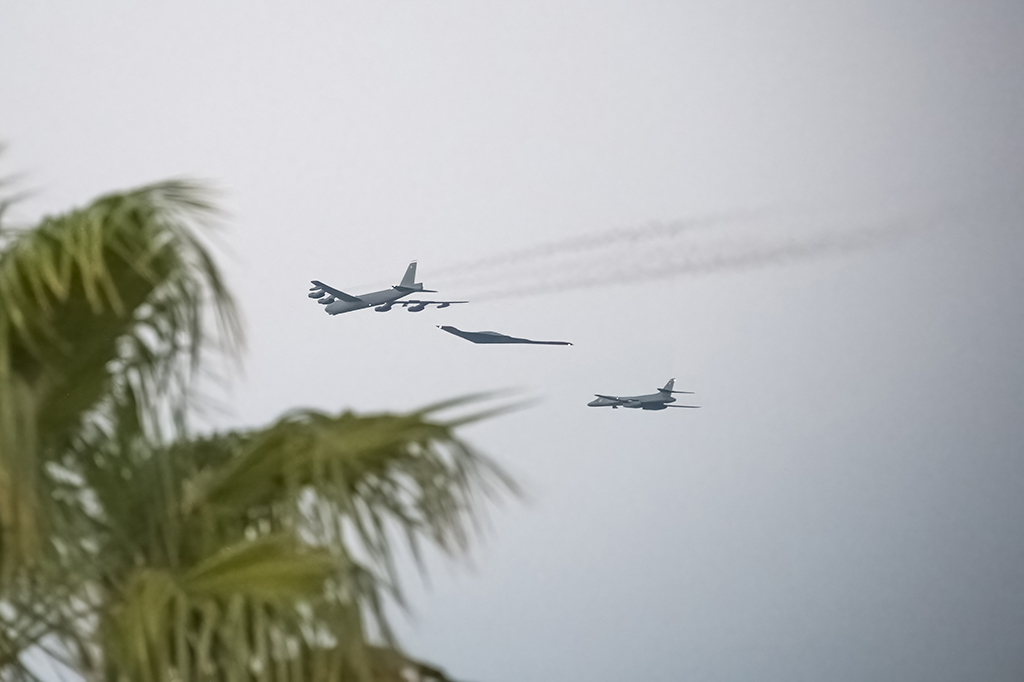 3 replies, 634 views
Replies to this discussion thread
| | | | |
| --- | --- | --- | --- |
| 3 replies | Author | Time | Post |
| The best laid schemes of mice and men - Go often askew (Original post) | HAB911 | Feb 2021 | OP |
| | CaliforniaPeggy | Feb 2021 | #1 |
| | 3Hotdogs | Feb 2021 | #2 |
| | Soph0571 | Feb 2021 | #3 |
---
Response to HAB911 (Original post)
Wed Feb 10, 2021, 04:16 PM
CaliforniaPeggy (145,051 posts)
1. I think you did wonderfully well, my dear HAB911!
Esp. considering the conditions and circumstances you were laboring under.
---
Response to HAB911 (Original post)
Wed Feb 10, 2021, 05:03 PM
3Hotdogs (10,073 posts)
2. Nice.
---
Response to HAB911 (Original post)
Wed Feb 10, 2021, 05:55 PM
Soph0571 (9,685 posts)
3. That is brilliant
I am sooooo jealous

The amount of times I have tried to the fly by of the Queens colours and I always mess it up!