Fri Sep 16, 2016, 12:02 AM
forest444 (5,902 posts)
Argentine ruling party embroiled in law school exam cheating scandal.
The University of Buenos Aires collegiate chapter of the right-wing PRO, the ruling party in Argentina, is under fire following revelations that a number of its student members, as well as at least one professor, were involved in a cheating ring at the university's prestigious Law School.
The cabal was uncovered by the president of the Student Center at the School of Philosophy and Letters, Maxi Laplagne, who posted several screenshots from a WhatsApp group called "PRO UBA News."
The dialogue, taken from exchanges held on November and March, goes into some detail as to how students affiliated with, or a known supporter of, the right-wing PRO can receive "a guaranteed 7" (similar to a B in the U.S.) if vouched for by a student at the law school, Enrique Javier Guzmán.
Guzmán, described by one of those benefiting from the scheme as having "
a black soul but not black skin
," explicitly and repeatedly mentions that students in the group are to copy material written by him for use in upcoming exams. He added that students affiliated with the PRO were assured unlimited entry to certain coveted lectures.
Guzmán heads the PRO party list for candidates to the university's Consultative Council; at least two other students who took part in the exchanges, Facundo Arancio and Brenda Fewkes, are also PRO candidates for the Consultative Council and the University federation, respectively.
A history professor at the law school, Fernando Mendoza Cacciatore, was mentioned by Guzmán as a member of the PRO and as being "considerate" with students belonging to the same party. Professor Mendoza Cacciatore did not take part in the exchanges.
Another prominent member of the law school's PRO chapter not named in the incriminating dialogue, Nicolás Pechersky, was recently appointed Coordinator of Digital Projects in the Ministry of Modernization at a salary of 50,000 pesos ($3,270) a month - close to three times the median full-time wage in Argentina. Pechersky, known for his caustic op-eds in right-wing newspapers, had referred to public employees as "moochers" and supported the mass public sector layoffs ordered by President Mauricio Macri in January.
The layoffs were administered by the same Ministry of Modernization (a Macri creation) that hired Pechersky in August.
At:
https://translate.google.com/translate?hl=en&sl=es&u=http://www.infonews.com/nota/301654/escandalo-en-la-uba-denuncian-que-aprueban&prev=search
1 replies, 776 views
Replies to this discussion thread
| | | | |
| --- | --- | --- | --- |
| 1 replies | Author | Time | Post |
| Argentine ruling party embroiled in law school exam cheating scandal. (Original post) | forest444 | Sep 2016 | OP |
| | Judi Lynn | Sep 2016 | #1 |
---
Response to forest444 (Original post)
Fri Sep 16, 2016, 01:30 AM
Judi Lynn (153,608 posts)
1. It's a very rotten little world the fascists are building as they try to recreate Argentina.
[center]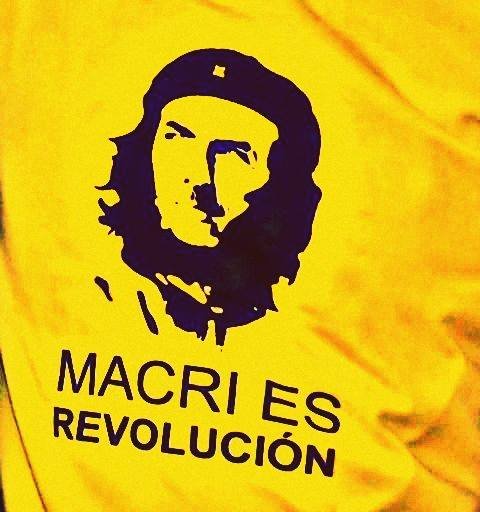 [/center]
Pointless little fascist brat, Nicolás Pechersky, in his custom-made job, dares to mock actual working people working hard for their salaries for the government.
What is it these pathetic blobs have against working people and ordinary government employees, anyway? If someone approached this pathetic load about his taking a job with real work involved, he would probably have seizures, or a heart attack, or go insane.
The law school, run by criminals? How can it get any worse? Run by criminals who will never be punished for their slimy crimes.