Wed Aug 29, 2018, 10:15 PM
sandensea (8,373 posts)
Amid a financial collapse, Buenos Aires mayor earmarks $14,000 for astrologer
Documents obtained from the municipal government of Buenos Aires reveal that Mayor Horacio Rodríguez Larreta has earmarked 430,000 pesos ($14,000) this year for the services of an astrologer.
The astrologer, María Luján Brinzoni, is, according to documents, tasked with providing the mayor and 29 other city officials "psychometric evaluations in virtual modality, coordination of evaluators and the evaluated, and their corresponding reports."
The earmark, though a miniscule part of the city's $11.5 billion budget this year, is all the more controversial given the nation's current financial collapse.
GDP has plummeted
6.7%
as of June, and so far this year
$25 billion has fled the country
with
the peso losing nearly half its value
as a $100 billion debt bubble from President Mauricio Macri's three years in office has led to investor fears of a likely
bond default
.
Rodríguez Larreta, 52, belongs to Macri's hard-right PRO party, and served as chief of staff to Macri during the latter's 2007-15 tenure as mayor.
Rodríguez Larreta is seen as the head of the PRO's moderate wing. He backs abortion rights, and has stepped up investments in public housing and other public works since becoming mayor in 2015.
Like Macri, however, he has reaped criticism for
underutilizing
health, housing, and education budgets passed by his own, PRO-dominated City Legislature - $211 million last year alone.
Numerous public schools have had to suspend classes this winter due to a lack of working electricity and gas.
The city nevertheless ran a
$555 million deficit
last year - a trend likewise inherited from Macri.
Good heavens
Rodríguez Larreta also shares an interest in astrology with his former boss.
Macri has
employed the services of an Ecuadorian occultist
, Shirley Barahona - who was on the
presidential payroll
as recently as last year.
Barahona was widely believed to be behind a fiasco surrounding Macri's December 10, 2015, inaugural,
when Macri insisted on it being held at midnight
, rather than at noon as scheduled.
Numerous astrologers noted at the time that auspicious
Jupiter was 'rising'
(i.e. on the eastern horizon) at midnight that day. Macri, however,
was duly sworn in at noon
.
The controversy also recalls former President
Isabel Perón
, whose chaotic, 1974-76 administration was highly influenced by her longtime secretary and astrologer,
José López Rega
.
Isabel convinced her husband, the late populist leader Juan Perón, to incorporate the "warlock" into his inner circle in 1965, and when Perón died in 1974, Isabel, who became president, retained the fascist-leaning López Rega as her chief adviser.
Historians believe his interference to have been a key cause for the March 1976 coup.
At:
https://translate.google.com/translate?sl=auto&tl=en&js=y&prev=_t&hl=en&ie=UTF-8&u=http%3A%2F%2Fwww.infonews.com%2Fnota%2F318044%2Fmanochantas-la-ciudad-derrochara-430-mil&edit-text=


Mayor Rodríguez Larreta (right) and the crisis-ridden Macri: Faulting the stars, not themselves.
2 replies, 459 views
Replies to this discussion thread
| | | | |
| --- | --- | --- | --- |
| 2 replies | Author | Time | Post |
| Amid a financial collapse, Buenos Aires mayor earmarks $14,000 for astrologer (Original post) | sandensea | Aug 2018 | OP |
| | Judi Lynn | Aug 2018 | #1 |
| | sandensea | Aug 2018 | #2 |
---
Response to sandensea (Original post)
Thu Aug 30, 2018, 12:21 AM
Judi Lynn (132,797 posts)
1. This is exceedingly interesting, regarding astrologers. Never knew it was so common among fascists.
I feel something really strange has happened with consecutive mayors of Buenos Aires, being publicly known to be astrologer-dependent! What are the odds? So wierd. And Isabel Perón, too.
Isabel Perón and José López Rega
This caught my eye because José López Rega has been stuffed into his little military suit.
The photo appears in this article, google translated:
Triple A: The Federal Chamber ratified the prosecution of five repressors
Daily Page12 - 09/12/2014
The crimes of Triple A
Those involved are the former press secretary of the late founder of Triple A López Rega, Jorge Conti; his former private secretary, Carlos Villone, and Julio Yessi, Rubén Pascuzzi and Salvador Siciliano. The murder of priest Carlos Mugica, between cases.
The Federal Chamber of Buenos Aires confirmed the preventive detention of effective compliance for five detainees for crimes of the Triple A, among them the former journalist and scribe Jorge Conti and the former private secretary of José López Rega, Carlos Villone. In its decision, room I of the Court of Appeals understood that the decision of the Federal Court 5, which issued the preventive measures, "meets the requirements" to take that decision and has been substantiated "in the assessment of the evidence produced in the case and in the analysis of the different criminal types imputed, reason why it is a reasoned derivation of the current law ". The resolution assessed the responsibility of the detainees in the crime of priest Carlos Mugica, among other
murders committed by the right-wing para-police group.

The decision of the judges Eduardo Freiler, Eduardo Farah and Jorge Ballestero fell on the former press secretary of the late founder of Triple A López Rega, Conti; his former private secretary, Villone, and Julio Yessi, Rubén Pascuzzi and Salvador Siciliano, all detained last year. "It has been proven that Salvador Siciliano, along with other people, formed the executing group identified as number 1, which received orders from López Rega through Conti, as 'liaison,'" the Chamber warned. "This is how we can sustain, with the degree of probability demanded by the present procedural stage, that Conti exercised power of command over the groups under his charge, among which were those led by Yessi and Siciliano," the ruling added.
According to the case, Conti took office in October 1974 as Under Secretary of Press for the Presidency of the Nation and worked in the Government House until April 20, 1975, when he resigned. The cause could be "determined the existence of an organized apparatus of power, vertically structured, through which an order was transmitted from the upper strata, downward and without interference, to some of the lower strata, which are those that meet in the terms and limits determined by her the role of executor, an essential point to build this type of authorship, "by qualifying him as the" mediate "author of the facts.
http://museodelamemoria.gob.ar/page/noticias/id/1509/title/Triple-A%3A-La-C%C3%A1mara-Federal-ratific%C3%B3-el-procesamiento-de-cinco-represores
(Short article, no more at link.)
Are all these names, in the short article above, "...
Jorge Conti; his former private secretary, Carlos Villone, and Julio Yessi, Rubén Pascuzzi and Salvador Siciliano.
Italian names? Is Larreta Italian, like Macri? Does this have anything to do with the Opus Dei collection of crazies, like Opus Dei U.S. right-wing celebrity, Justice Antonin Scalia?
It should be just a matter of time before someone "squeals" on this criminal band of creepies, I would think. They all involve themselves in doing the same things to the taxpayers who support their greedy, insulting impact on daily life for so many captive people. Social services all start shrinking, and the people start suffering, as it is their poverty which has impaired their well-being to the point they had to ask for social services in the first place. They need them as life savers, not as "walking around money."
The images of Laretta and Macri show faces that don't have a lot of moral strength, or character. Macri seems to be turning quickly into his own father. Laretta doesn't look like someone with a lot of maturity or depth. Who would want to run into those two in a dark alley? Who wouldn't count his fingers after shaking hands with them? Etc.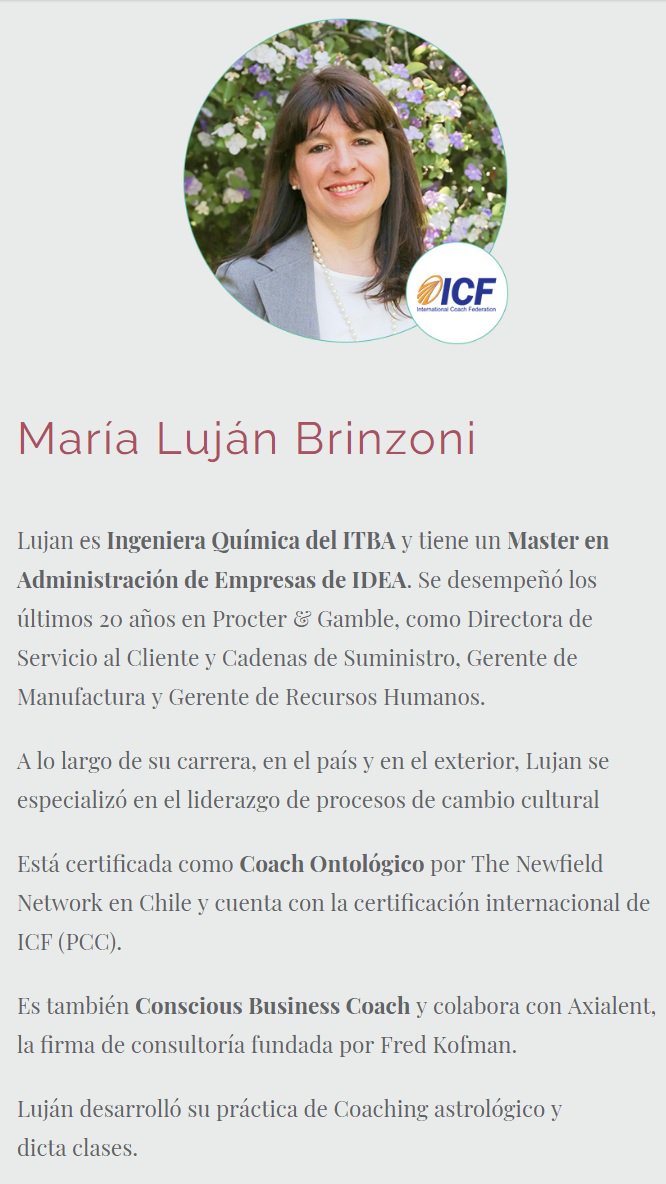 Taken from
https://twitter.com/federicodt
found in a google image search.
Thank you, sandensea, for the new information.
---
Response to Judi Lynn (Reply #1)
Thu Aug 30, 2018, 01:34 AM
sandensea (8,373 posts)
2. Vade retro!
While it's my belief that all souls are good, that man certainly made an effort to be evil.

It's pretty much a point of unanimous agreement that hiring López Rega was Perón's biggest mistake - in a way like Vietnam was to LBJ: the crime that almost eclipsed everything positive he accomplished.

Excellent article as always, Judi. You'll be intrigued to know that the three judges (Eduardo Freiler, Eduardo Farah and Jorge Ballestero) that convicted the López Rega associates were removed earlier this year by Macri.

And Macri's "pocket" judge, Claudio Bonadío? He was a junior López Rega associate himself.

The past, as Faulkner noted, isn't even past - especially in Argentina.