Fri Dec 13, 2019, 05:00 PM
sandensea (10,044 posts)
Argentine soy giant Vicentin suspends crushing amid debt crisis
Argentine soy crushing giant Vicentín has halted most of its operations as the company battles to restructure approximately $1 billion in debt after defaulting earlier this month.
The production issues affect crushing at Vicentín's processing plants and threaten to ripple through global markets and hit domestic supply of edible oils.
Vicentín, founded in 1929, is Argentina's top exporter of processed soy and an iconic brand in the South American grains powerhouse. Argentina is the world's Nº 1 supplier of soymeal livestock feed and soyoil.
The firm, with revenues of $4.2 billion, shipped 929,000 tons of soy oil and 4.4 million tons of soy flour in 2018.
Macrisis
Vicentín's finances were strained by an August 28 decision by the former Mauricio Macri administration, which left office Tuesday, to
suspend payments on short-term treasuries
.
The measure, part of the "Macrisis" that began with the April 2018 implosion of a carry-trade debt bubble known locally as the "financial bicycle," has impacted businesses, the social security fund, and mutual funds -
all of which earned sizable interest income
from the defaulted treasuries.
"There has
never before been a default on peso-denominated debt
," Claudio Belocopitt, CEO of Argentina's largest private hospital chain, Swiss Medical Group, noted at the time.
"
Reprofiling
is just a word they invented to keep from admitting they stole it all."
At:
https://www.reuters.com/article/us-argentina-grains-vicentin/argentine-soy-giant-vicentin-suspends-crushing-amid-debt-crisis-sources-idUSKBN1YH24R


View of Vicentín's soybean crushing complex in Timbúes, north-eastern Argentina - the largest such complex in the world.

The country's top exporter of processed soy, Vicentín is one of a number of Argentine firms impacted by former President Mauricio Macri's August 28 decision to suspend payments on short-term treasuries - a favorite hedge investment by Argentine business and mutual funds alike.

Vicentín's insolvency is one of a number of economic problems inherited by the Alberto Fernández administration. Fernández has pledged to reduce interest rates (the prime rate is currently around 70%), and extend public credit facilities to struggling employers.
2 replies, 319 views
Replies to this discussion thread
| | | | |
| --- | --- | --- | --- |
| 2 replies | Author | Time | Post |
| Argentine soy giant Vicentin suspends crushing amid debt crisis (Original post) | sandensea | Dec 13 | OP |
| | Judi Lynn | Dec 13 | #1 |
| | sandensea | Dec 13 | #2 |
---
Response to sandensea (Original post)
Fri Dec 13, 2019, 09:37 PM
Judi Lynn (137,192 posts)
1. Largest soy exporter in the world! Good grief. Bet they never expected this to happen.
Hope help can arrive in time to keep things from getting worse, and start repairs. Governmental larceny through Macri and friends. God only knows how awful the damage actually is throughout the country.
If only the new President could keep the responsible parties from escaping the consequences of their criminal exploitation the people of Argentina through hijacking their government.
When should we expect to see Paul Singer's creepy little dome looming into view?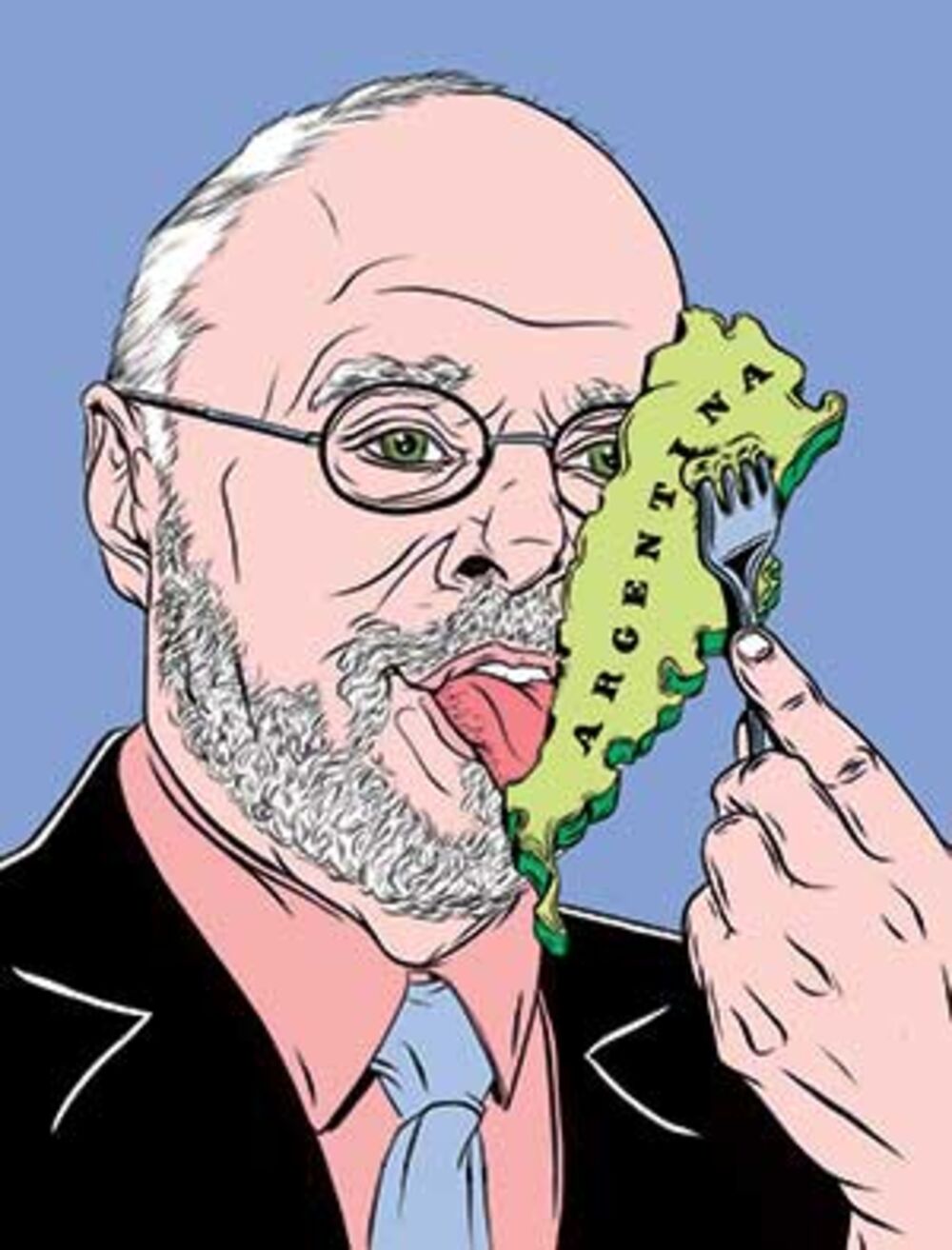 I wanted to mention the land in Timbúes looks very much like the U.S. Great Plains. So flat! Never expected to see Argentina has land like that.
---
Response to Judi Lynn (Reply #1)
Fri Dec 13, 2019, 10:42 PM
sandensea (10,044 posts)
2. Sure, Judi. Singer no doubt has his eye on Argentine bonds again.
Although I could tell him that's all he'll have.

Economy Minister Martín Guzmán is reportedly preparing a bond swap as we speak, with a modest 20% haircut (reduction in principal) and of course to be issued under Argentine law - which protects these bonds from the vulture suits they would be exposed to if issued under U.S. law, sadly.

As for Vicentín, they're unfortunately a poster child for the poor political judgment most Argentine big business showed in the 2015 election - to say nothing of foreign big business, which routinely referred to Macri as the "great reformer."

Vicentín backed Macri, and when things started going sideways they - like many businesses - loaded up on high-interest Argentine treasury bills.

They were a very popular hedge against 50% inflation (since they paid 60-70% interest) - but then Macri stopped paying them.

It marks the first time in Argentine history that treasuries denominated in pesos are defaulted on. It's never happened because, even in the worst of times, the state can always print pesos to meet the payments.

He did it to make this year's budget deficit figures "look" better than they really are - just to please the IMF. It's the kind of childish nonsense Cheeto would resort to if he could, I think.