Sat Jul 9, 2016, 07:49 AM
Rhiannon12866 (131,916 posts)
Climate Change, Bats, And Zika: 2016ís Weirdest Relationship
Particularly if you live in the Northeast, you might notice that it is really hot out. And buggy.
Much of the United States has gotten a lot of rain this summer, too, providing breeding ground for mosquitoes. At some point, itís expected that some of these mosquitoes could start carrying the Zika virus. Zikaís outbreak, which started last fall in Brazil, has caused at least three infants in the United States ó and thousands across South and Central America ó to be born with microencephaly, a defect characterized by incomplete growth of the head and brain, and which is linked to many health complications.
Understandably, people are worried.
The House of Representatives recently passed a piece of legislation that would allow people to more freely use pesticides ó without clearing the use with the EPA. But similar legislation has been introduced in the House five times over the past several years, and opponents say it is less a measure to protect Americans against Zika than a free pass to pollute the countryís water. There are already more than a thousand waterways in the United States that are impaired because of pesticide use. Additional use would likely impact fishing, recreation, and human health.
Itís also hard to believe this bill signifies Congressí commitment to fighting Zika, since the body hasnít yet agreed to fund an emergency package.
But it turns out that there is a hero people can turn to: a flying, furry mammal.
Read more:
http://thinkprogress.org/climate/2016/07/08/3796302/bats-are-the-best/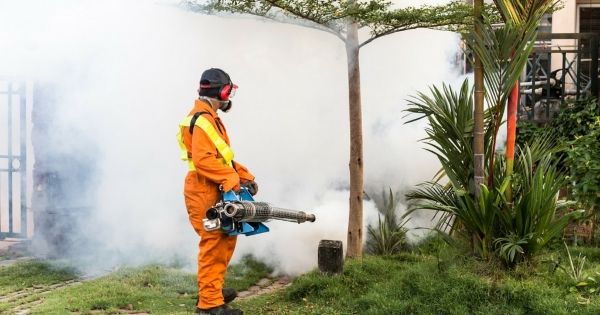 A worker fogs a residential neighborhood with insecticides to kill mosquitoes.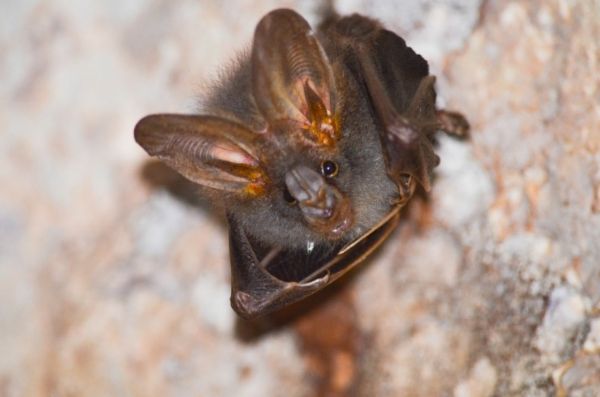 2 replies, 1155 views
Replies to this discussion thread
| | | | |
| --- | --- | --- | --- |
| 2 replies | Author | Time | Post |
| Climate Change, Bats, And Zika: 2016ís Weirdest Relationship (Original post) | Rhiannon12866 | Jul 2016 | OP |
| | Cooley Hurd | Jul 2016 | #1 |
| | Rhiannon12866 | Jul 2016 | #2 |
---
Response to Rhiannon12866 (Original post)
Sat Jul 9, 2016, 06:20 PM
Cooley Hurd (26,877 posts)
1. So, if a Zika bug lands on me, all I have to do is this?
I kid, I kid!!! As YOU know, I live out on the tundra now and, yes, bugs are an issue. I'll leave the bats alone.
---
Response to Cooley Hurd (Reply #1)
Sat Jul 9, 2016, 07:00 PM
Rhiannon12866 (131,916 posts)
2. The point is that bats eat thousands of mosquitoes
We need to encourage the bats, and I have to admit I find them awfully cute...