Mon Oct 12, 2020, 10:11 AM
Beringia (4,184 posts)
People posting on Facebook
I find it interesting and peculiar how with some people on my Facebook, they never post anything like thoughts or jokes the way they would in person, either one on one or at a gathering. I have one old friend from a workplace from about 25 years ago, and she was considered totally nuts by most of the people who worked there, but I thought she was the funniest, most original person I had ever met. I considered her like the Indian character called a Heyoka, which is a person that does everything backwards and puts society in perspective. I even made a Heyoka doll for her from cornhusks. But she never shows that side of herself on Facebook. There are several people like that.
It's like these people become politically correct since they are posting publicly on Facebook.
This post is more suited to a Psychology forum, but there is no such thing on DU.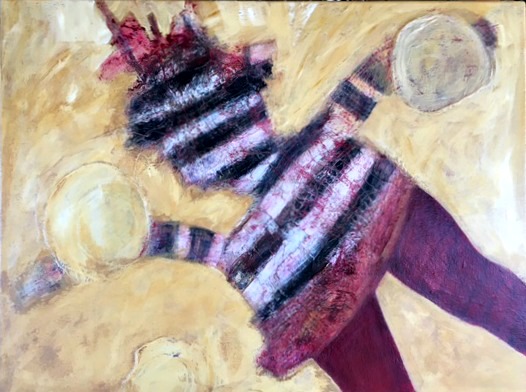 2 replies, 734 views
Replies to this discussion thread
| | | | |
| --- | --- | --- | --- |
| 2 replies | Author | Time | Post |
| People posting on Facebook (Original post) | Beringia | Oct 2020 | OP |
| | hunter | Oct 2020 | #1 |
| | Beringia | Oct 2020 | #2 |
---
Response to Beringia (Original post)
Mon Oct 12, 2020, 10:58 AM
hunter (33,410 posts)
1. DU is my only social media site.
I frequently post things here that would get me in trouble on Facebook.

One of my nephews always speaks his mind, on the internet and in so-called real life. He is constantly on Facebook time-out.

It seems likely my experience would be the same.

My children are urban professionals who have Facebook accounts but they don't post controversial political stuff there, even though politics is a favorite topic of discussion within our family, the more heated the better.

Trying to keep out of trouble on Facebook would be too much work for me.

Your friend may have a mild Facebook presence and a more exuberant internet presence elsewhere.


---
Response to hunter (Reply #1)
Mon Oct 12, 2020, 11:13 AM
Beringia (4,184 posts)
2. I see your point, except she is practically nonpolitical, except in a natural humanistic way

She will often post things supporting black people for instance, but other than that, apolitical