Fri Jan 14, 2022, 10:21 AM
Nittersing (4,886 posts)
The Legacy of Campbell Soup's Tomato Breeding Program
Ran across this article... which made me think of NewHendoLib...
https://modernfarmer.com/2022/01/campbell-soup-jersey-tomato-breeding-program/
"What comes to mind when you think of Campbell Soup? You might picture cans of tomato soup or perhaps an iconic Andy Warhol print of them. You probably don't think much about the ingredients that went into those cans.
But Campbell's did, and it bet big and early on agriculture research to grow its product offerings. One of the company's biggest contributions to the agricultural space was its tomato breeding program, launched in 1910 in Cinnaminson, New Jersey, which involved conducting field experiments in an effort to breed different varieties for taste, production and disease resistance. A tomato research facility, added in 1937, was responsible for developing notable varieties such as the J.T.D., the Garden State and Rutgers tomato—and helped put New Jersey on the map as an important tomato-growing state.
Headquartered in Camden, New Jersey, Campbell's once sourced most of its tomatoes from local farms. The Garden State has 24 different soil types, and most of them are good for farming. The prime growing area for Jersey tomatoes is a region now known as the Inner Coastal Plain, which covers more than 1,000 square miles in southern New Jersey, bordering the Delaware River to the west. The soil here consists of loams and sandy loam and is ideal for truck farms and high production of crops. Located within this prime growing area, Campbell's was positioned well enough to double down on its bet that agricultural research would fuel its condensed soup products."
6 replies, 903 views
Replies to this discussion thread
| | | | |
| --- | --- | --- | --- |
| 6 replies | Author | Time | Post |
| The Legacy of Campbell Soup's Tomato Breeding Program (Original post) | Nittersing | Jan 2022 | OP |
| | bucolic_frolic | Jan 2022 | #1 |
| | Farmer-Rick | Jan 2022 | #2 |
| | Major Nikon | Jan 2022 | #3 |
| | msongs | Jan 2022 | #4 |
| | NewHendoLib | Feb 2022 | #5 |
| | Retrograde | Mar 20 | #6 |
---
Response to Nittersing (Original post)
Fri Jan 14, 2022, 10:37 AM
bucolic_frolic (31,625 posts)
1. So that was the origin of Jersey Tomato?
In the slang of the region a Jersey Tomato - pronounced with 'a's and not 'o's - did not refer to vegetables. It referred - maybe about 1950s-60 - to one tough broad. Sorry for the sexist reference, it's just historical and you had to know people from the area to be in the know. I've tried to lighten it up as much as possible.
---
Response to Nittersing (Original post)
Fri Jan 14, 2022, 10:47 AM
Farmer-Rick (6,283 posts)
2. Thanks for posting
I love reading about the history of agriculture. Frequently what we see as commandments for farming really aren't. This was very interesting on how selective breeding for a specific purpose can create such a a specific adaptation.

For years I have collected (non hybrids) the best seeds from the best plants that can produce a lot from one seed like squash. That way they are more suited to my soil type and microclimate. Large quantity seeds though, I buy from reputable seed companies and individuals nearby.
---
Response to Nittersing (Original post)
Fri Jan 14, 2022, 11:25 AM
Major Nikon (35,776 posts)
3. If you enjoy eating corn, quinoa, and/or potatoes, thank the Incas
They developed thousands of varietals in agriculture laboratories.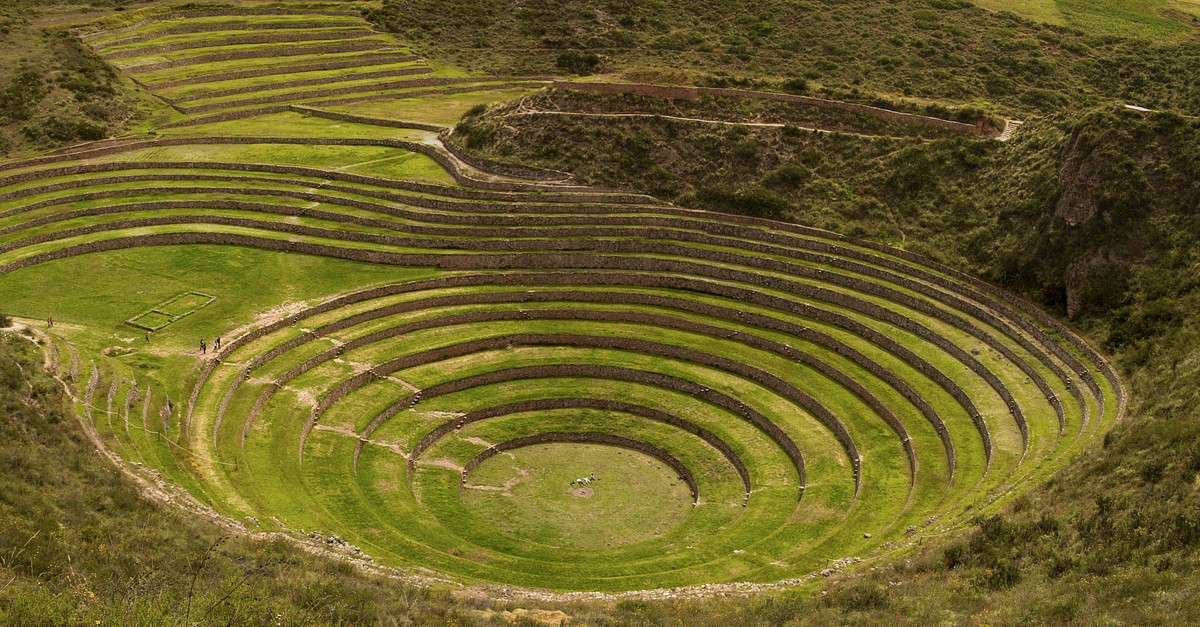 ---
Response to Nittersing (Original post)
Fri Jan 14, 2022, 03:00 PM
msongs (63,466 posts)
4. where do they grow the thickeners, extenders, and fillers? nt
---
Response to Nittersing (Original post)
Wed Feb 16, 2022, 10:55 AM
NewHendoLib (56,399 posts)
5. I actually got JTD out of the USDA germplasm collection - nice tomato!
I sent it to Victory and they now carry it.
---
Response to Nittersing (Original post)
Sun Mar 20, 2022, 03:04 PM
Retrograde (8,434 posts)
6. Rutgers is one of my favorites
good for canning or eating fresh off the vine.

There was also some breeding done on the West Coast - the Santa Clara Canner was developed there while what is now Silicon Valley was all farmland!