Thu May 17, 2018, 11:50 AM
niyad (82,870 posts)
ID Democrat Paulette JOrdan hoping to become the first Native American governor wins primary
https://www.jordanforgovernor.com/
Idaho Democrat hoping to become the first Native American governor wins primary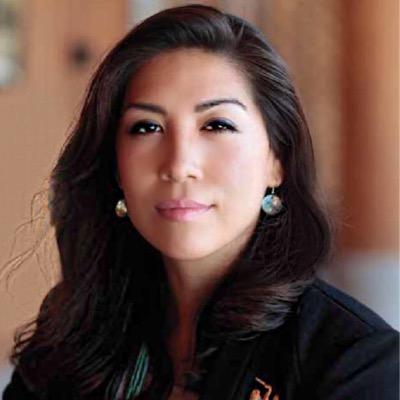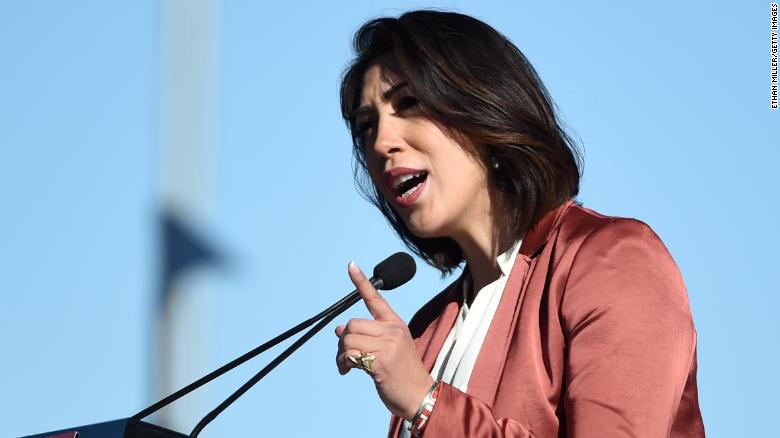 Idaho State Rep. Paulette Jordan speaks during the Women's March "Power to the Polls" voter registration tour launch at Sam Boyd Stadium on January 21, 2018 in Las Vegas, Nevada.
Washington (CNN)Paulette Jordan, an Idaho state legislator who is a member of the Coeur d'Alene tribe, won the Democratic primary for Idaho governor Tuesday night. If she wins in November, Jordan would become the nation's first Native American governor.
Jordan defeated her leading challenger A.J. Balukoff, who received the endorsements of many of Jordan's fellow Idaho House Democrats. He ran for governor in 2014 and lost by double digits to the now-outgoing Republican governor, Butch Otter, despite spending millions of his own money in his campaign. Jordan will face the Republican gubernatorial primary winner, Idaho Lt. Gov. Brad Little, in the November general election.
The Idaho state legislator faces an uphill battle. Her home state hasn't elected a Democrat for governor since 1990. Jordan touted her heritage in an interview with CNN earlier in the campaign.
"I come from a powerful line of women. I'm proud of that heritage and legacy," Jordan said. "The opportunity for women is now. The President is divisive. Women know we can bring the country together. I'm working to defend my state, my people, even as this President is part of spreading hate and fear."
https://www.cnn.com/2018/05/16/politics/idaho-governor-primary-native-american-paulette-jordan/index.html
. . . . .
While Little brings patience, perseverance and a favorite-son popularity to the table, Jordan says she is responding to Idahoans' deep-seated desire to meaningful change.
"This is our time. This is an opportunity for all of us to stand up for ourselves and drive home a message that we've wanted for decades," she said. "When I talked to individuals, to young people, they are so overwhelmed with the fact that there is a new opportunity and a leader that listens to them.
"These are people who are hit hard on the home front. They see someone who actually cares, who understands their story and that's different because they are not talking to older white males, they are not talking to some Republicans."
"I am excited to see Idahoans proud to be Idahoans again," she said.
Read more here:
http://www.idahostatesman.com/news/politics-government/election/article211258424.html#storylink=cpy
Paulette Jordan, running to be the first Native American governor, wins Idaho's Democratic primary
She's a young, progressive face in the state's Democratic Party.
https://cdn.vox-cdn.com/thumbor/VEHymBamfSPVSf9g_ZRU8H21FC0=/0x0:3977x2651/920x613/filters:focal
(1460x411:2096x1047)/cdn.vox-cdn.com/uploads/chorus_image/image/59750125/AP_18115694219882.0.jpg
Paulette Jordan is trying to make history in Idaho. On Tuesday, she won the Democratic nomination in Idaho's governor's race, forwarding her long-shot goal of becoming the United States' first Native American governor.A two-term state lawmaker of the Coeur d'Alene tribe, Jordan beat out A.J. Balukoff in a competitive primary Tuesday night, a race that became something of a familiar establishment-versus-newcomer Democratic Party fight. She will be up against Republican Lt. Gov. Brad Little in November.
Idaho is unquestionably conservative, so much so that it is often considered to be a one-party state. That said, Jordan, at 38 years old, represents a young, fresh face for the state's Democratic Party, compared to Balukoff, a 72-year-old former school board member. Jordan's progressive platform has gained a lot of national attention in recent weeks. She has won the endorsements of progressive national groups like Planned Parenthood, People for the American Way, Democracy for America, Indivisible, and People for Bernie Sanders. She's even won Cher's endorsement. But state lawmakers and local Democrats are jumping on Balukoff's older, familiar name. (He was the Democratic nominee for governor in 2014.)
Jordan's chances of actually winning the governorship are slim. The state is dominated by conservative rural and suburban districts. Meanwhile, she's championing raising the minimum wage, legalizing marijuana, expanding health care, and fighting climate change. "If a Roy Moore situation presented itself, then maybe a Democrat could win the governor's race," Justin Vaughn, a political scientist with Boise State University, said, adding that parts of Idaho are so red that even a "Roy Moore situation" wouldn't change the outcome.
Even so, Jordan represents a new chapter in the Democratic Party in Idaho, one that signals a significant leftward shift.
. . . . . .
https://www.vox.com/2018/5/16/17357906/idaho-governor-results-paulette-jordan-democratic-primary
0 replies, 1618 views